One of the more important aspects of Madden 22 is a somewhat unknown feature that many players don't take advantage of. 
This feature is different types of passes. As a quarterback in the offence, your job is to get the ball to the receiver in as efficient a manner as possible. To do this, you need to use everything in your arsenal and this includes various types of passes. Many players aren't aware that there's more to throwing the ball than simply pressing the button of the receiver you want to throw to. 
There are several different kinds of passes in Madden 22 but arguably the most important is the touch pass. 
Throwing a touch pass in Madden 22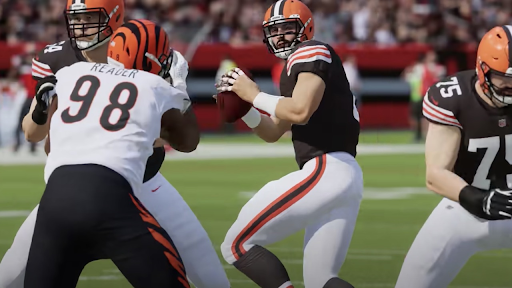 In order to throw a touch pass in Madden 22, you need to call a passing play. The next step is to figure out which receiver you want to throw to. This receiver needs to preferably run a standard route, like a slant. 
Once the receiver is in the middle of his route and you're ready to throw, you need to follow the command below: 
For Xbox and PlayStation: Press the receiver's button
The touch pass doesn't involve any holding of the button or extra presses. Instead, it needs to be somewhere in the middle of a hold and quick release of the button. Players need to hold the button longer but not so long that it becomes another kind of pass. Utilizing Madden 22's training modes or Exhibition games is a great way to practice the touch pass. 
The best time to use a touch pass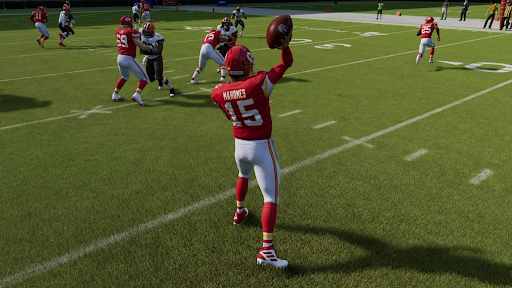 A touch pass is a pass that's easiest for the receiver to catch. It doesn't put too much speed on the ball or too much air underneath it. It's perfect for slants and other routes where the receiver has some room to run after the catch. 
Touch passes don't need to be thrown against any one kind of defence. However, they're great for when the receiver is in single man to man coverage. This allows the quarterback to get the ball to them with ease and run their route after the catch. 
Need more Madden 22 guides? Be sure to check out our dedicated section on the game.