As we are on the verge of the official release of Madden 22, we stumble across every new item, feature, game mode and aesthetic that the latest edition of the franchise has to offer.
Since The Yard entered the Madden universe last year we encounter a newfound taste for flair beyond the essence of the game.
For Madden 22, we taste the first course of the menu as Nike and Jordan conspire and inspire new attires for our teams, and we know what happens when you dress like a winner. 
The Nike X Jordan item bundles will also offer an extra surprise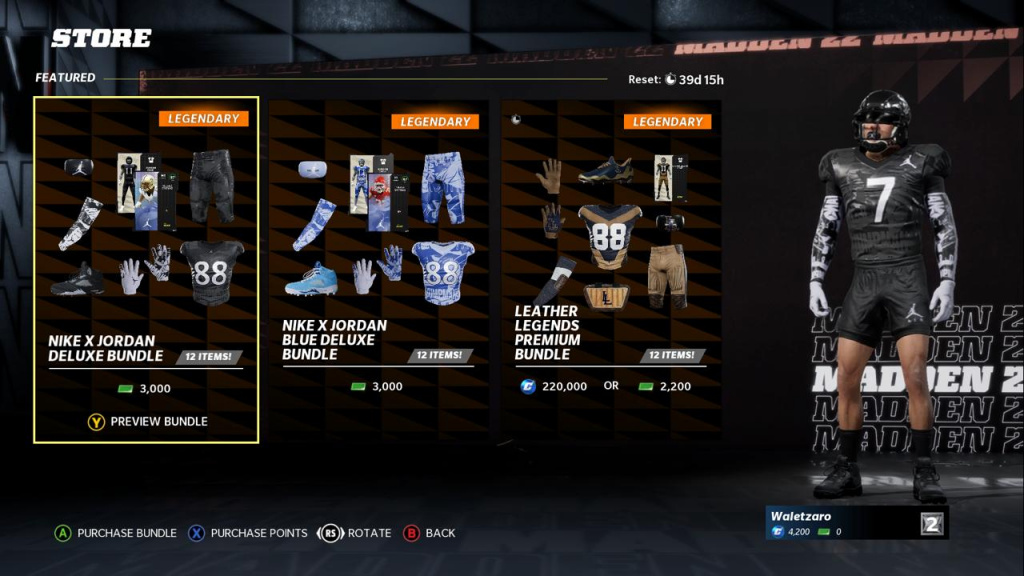 Although looks have gathered newfound importance we cannot forget the main reason we play this game is always to win games.
EA did not forget about this either and besides the fresh gear we will receive a Madden Ultimate Team player item that will change depending on the bundle you select:
Nike X Jordan Deluxe Bundle: 87 OVR NAT WR Michael Thomas - New Orleans Saints
Nike X Jordan Blue Deluxe Bundle: 87 OVR NAT SS Tyrann Mathieu - Kansas City Chiefs
Either bundle will come at a price of 3,000 Madden points which it'll make you spend somewhere around £22 for you to show some drip in the gridiron while having elite help on your squad.
They say that if you dress good, you feel good and hopefully we get to translate that to the field and help us achieve some victories for our team.
Make sure to give a look at our dedicated section as we will bring you everything you need to know about every Madden release, news, MUT tips and more.