We live in a world where the young ones are often overlooked because they haven't gathered the experience necessary to prove themselves worthy of recognition.
While it is a completely normal request to see a tangible track record, talent cannot be denied and that's the case for this generation of NFL rookies.
Madden 22 has identified a distinguished group of first-year players that showcased elite abilities and intangibles during their college football careers, which guaranteed them a special benefit on their virtual counterparts.
Few select rookies will have a Superstar development trait on Madden 22 franchise mode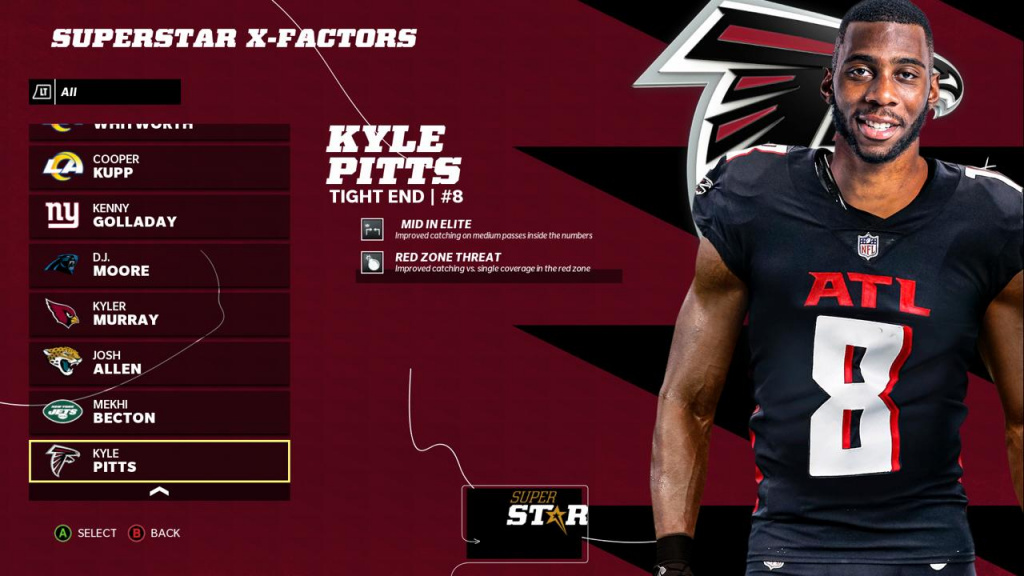 Although it may be obvious, the development team had help from the pros to thoroughly evaluate this rookie class and those drafted in the first round had a clear edge that they built on and off the field.
Unfortunately, not every player can be a superstar, which obliged EA to really look into each playehttps://www.ginx.tv/en/madden-22/madden-22-mut-top-10-most-expensive-playersr's performance, resulting in a very selected group that will grow their rating and develop abilities faster than their colleagues.
The rookies with a Superstar development trait on Madden 22 are:
QB Trevor Lawrence - JAX Jaguars - 78 OVR
QB Trey Lance - SF 49ers - 74 OVR
TE Kyle Pitts - ATL Falcons - 81 OVR
WR Ja'Marr Chase - CIN Bengals - 75 OVR
WR Jaylen Waddle - MIA Dolphins - 76 OVR
LT Penei Sewell - DET Lions - 75 OVR
CB Patrick Surtain II - DEN Broncos - 76 OVR
HB Najee Harris - Pittsburgh Steelers - 76 OVR
Of all these players, only the Falcons' rookie also has superstar abilities from the get-go as he will have improved catching on medium passes inside the numbers and also improved catching on single coverage when in the red zone.
So, if you're are planning to take on a franchise adventure you already know which youngsters could help you cement a foundation to build a championship team.
Of course, you can't build a team purely of youngsters and you will want to include some of the best, so why not check out the top 10 quarter-backs?
Also, make sure to give a look at our dedicated section as we will bring you everything you need to know about every Madden release, news, MUT tips and more.