The
Madden 22
inauguration has been just as expected with the excitement to enjoy a brand new adventure on the gridiron with your favourite team.
As most people enjoy the scoring end of this game, we recollected the best offensive weapons available in the auction house, without spending all of your cash, and now it is the turn for the other half.
We will help you to find the defensive cornerstones that your team need to surpass the turbulent beginning of the Madden Ultimate Team obstacles all while staying within a reasonable coin budget.
Best defensive playmakers to buy and stay on budget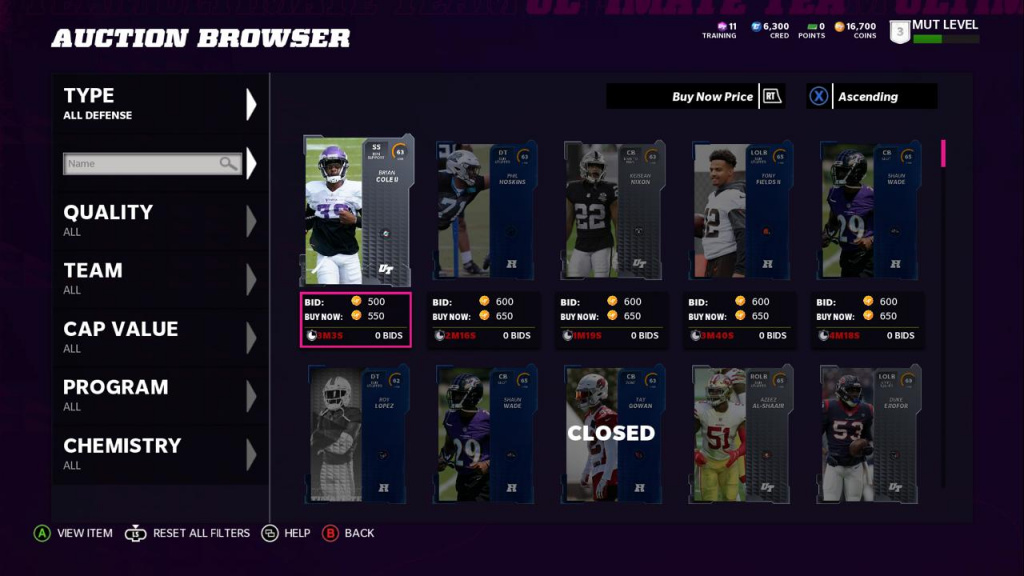 The football experts always say that offences win games but defences win championships and to abide by that we found some key elements that could turn your defence into a brick wall.
With that in mind, we bring you a list of elite, yet affordable NFL defenders to include in your lineup:
78 OVR RE Haason Reddick - Arizona Cardinals - 3,100 to 3,600 MUT coins
79 OVR LOLB Leonard Floyd - Los Angeles Rams - 3,100 to 3,600 MUT coins
73 OVR LE Levi Onwuzurike - Detroit Lions - 2,800 to 3,300 MUT coins
72 OVR ROLB Odafe Oweh - Baltimore Ravens - 1,400 to 1,900 MUT coins
79 OVR LOLB Anthony Barr - Minnesota Vikings - 3,200 to 3,700 MUT coins
76 OVR SS Isaiah Simmons - Arizona Cardinals - 13,500 to 15,500 MUT coins
79 OVR FS Jeremy Chinn - Carolina Panthers - 10,000 to 12,500 MUT coins
77 OVR MLB Micah Parsons - Dallas Cowboys - 9,500 to 12,000 MUT coins
Just like in the offensive side of the roster you can use this as a synodal to find other bargains at the auction house and build a monstrous squad that will not back down with any opponent.
Also, make sure to give a look at our dedicated section as we will bring you everything you need to know about every Madden release, news, MUT tips and more.