One of the offseason favourite discussions is always about who got snubbed by the EA Sports executives as the official Madden ratings are announced.
It is very hard to keep everyone happy since it's hard to evaluate and rate over 1,800 players all over the country.
After announcing notable rookies and the first inductee to the Madden 99 Club, we are going to take a look at the best wide receivers in Madden 22, plus players who we think are overrated and players who got snubbed on this year's game.
Top Ten wide receivers in Madden 22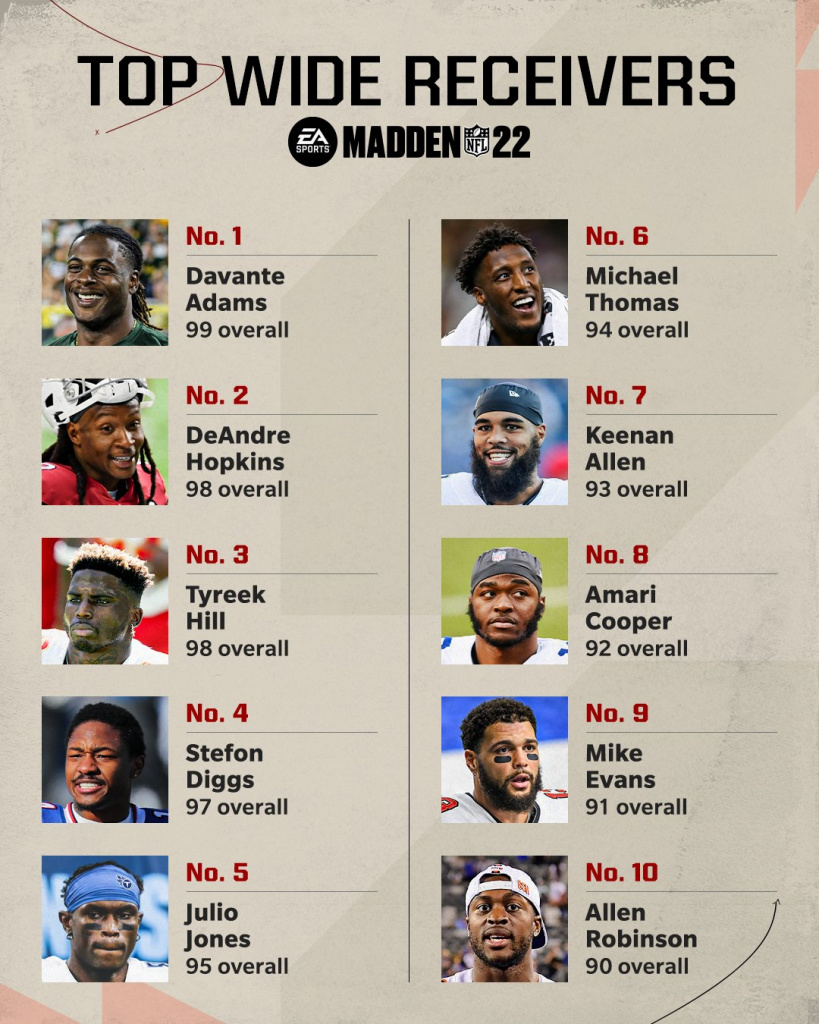 As we already covered how WR Devante Adams became the first member of Madden 22 99 Club, the rest of the group was also officialized a couple of hours later.
The top ten is completed as follows:
98 OVR DeAndre Hopkins - Arizona Cardinals
98 OVR Tyreek Hill - Kansas City Chiefs
97 OVR Stefon Diggs - Buffalo Bills
95 OVR Julio Jones - Tennessee Titans
94 OVR Michael Thomas - New Orleans Saints
93 OVR Keenan Allen - Los Angeles Chargers
92 OVR Amari Cooper - Dallas Cowboys
91 OVR Mike Evans - Tampa Bay Buccaneers
90 OVR Allen Robinson - Chicago Bears
We believe it is a very solid top ten but we still have some thoughts regarding some of the player's attributes and rank among their fellow pass-catchers.
Cheetah had some notable lows last season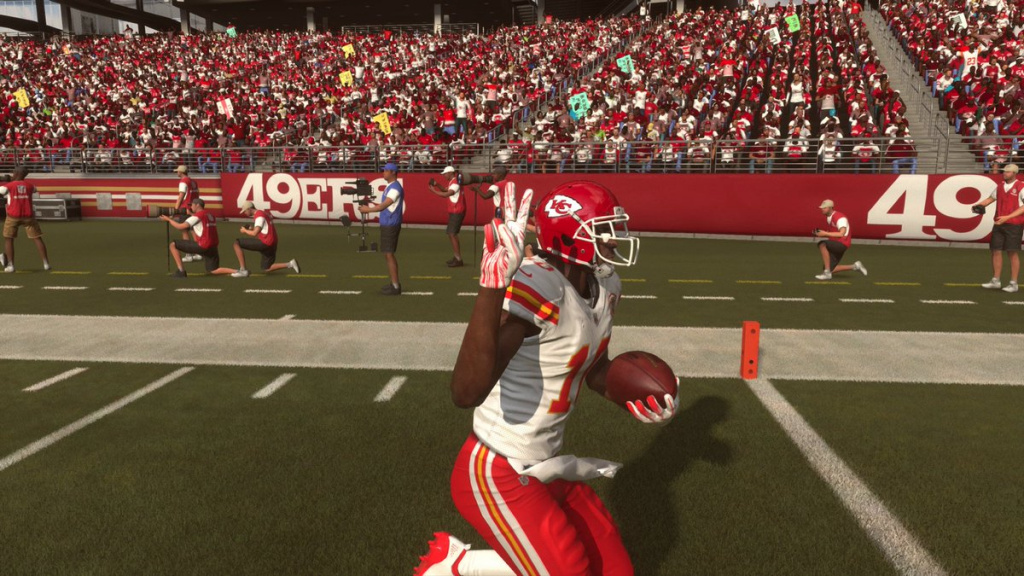 The first player where we disagree on their official rating is Kansas City Chiefs wide receiver Tyreek Hill.
Just behind Devante Adams, he comes at a 98 OVR rating but the distances seemed bigger if we solely look at their last season performances
Hill shares similar stats with WR DK Metcalf who does not figure on this list, even the youngster surpassed Hill in key stats like receiving yards, yards per reception and first downs receiving.
Keenan Allen also seems a bit overrated as he did not surpass the 1,000 yards receiving on a team whose quarterback was sixth in the league in passing yards.
The rookie sensation was not considered a top ten aerial threat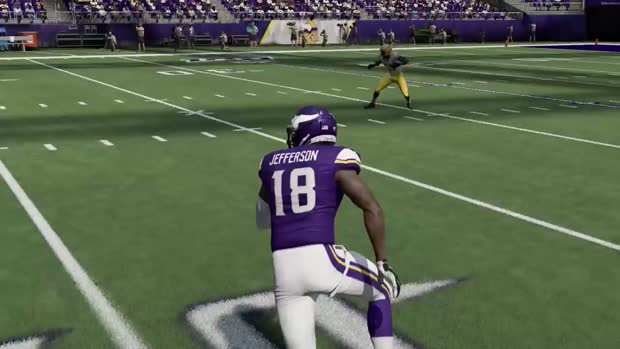 What they did with Minnesota Vikings WR Justin Jefferson just feels wrong.
More receiving yards than Devante Adams, a better catch rate than Mike Evans, the second-best yard per reception rate in receivers with over 1,000 yards receiving.
The rookie did it all as he accounted for almost 23% of the Vikings' total offence, all that as a rookie. 
The Atlanta Falcons speedster, Calvin Ridley, also seems to be underappreciated as he was outstanding even without Julio Jones absence in almost half of the games.
We will be alert as they continue to release more information regarding the official ratings in the upcoming days.
Be on the lookout as we will bring you everything you need to know about every Madden release, news, MUT tips and more.