Amid a lockdown Madden offseason, we find ourselves looking to lick every last bit of football crumbs left on the plate. 
From exploring the NFL shop section of your favourite team for the thousandth time to getting your return of investment in the NFL Game Pass, we just can't hold it together until the sound of clashing helmets and the sight of spiralling pigskins returns this upcoming August.
If there's one last resource I'd recommend to escape the NFL withdrawal we are going through, it would be an extensive session of Madden Ultimate Team. 
Madden Ultimate Team myths
This is the place where you get to become the General Manager, the Head Coach, the Quarterback, the entire stadium, and if you're as much of a MUT junkie like me, the whole gameday casting crew. 
Whether you're coming back from a long Bye Week or this will be your first ride here, I give you three of the most generally misconstrued beliefs about Madden Ultimate Team.
Myth #1: "You need to spend a fortune on Players Packs" 
If you know even a bit about other sports games with card-collecting game modes, you'll know that there is plenty of excitement about opening a pack while trying to get the algorithm gods in your favour to get the player you either wanted or needed.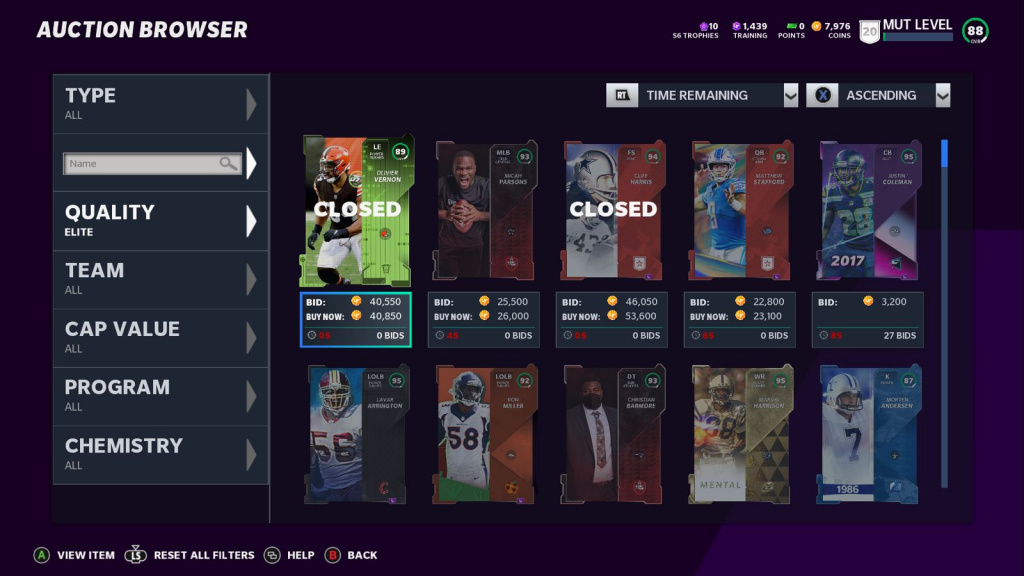 Madden Ultimate Team offers you a far more effective way to build the team of your dreams with its auction section. 
Here you can sort from any position, team, chemistry, etc, to spend your valuable coins the right way.
Now you may still have to throw "money" at the problem, but I assure you that you feel progress coming way faster.
Myth #2: "Premium players on every corner of your Depth Chart"
You don't need a 99 OVR team to start. While you will be just fine with an average fullback or a regular centre, you will always find yourself banging your head against the wall if you don't address key positions depending on your playing style. 
If you're inclined to pound the ball through the ground, you might want to get elite players at running back and your favourite offensive line side.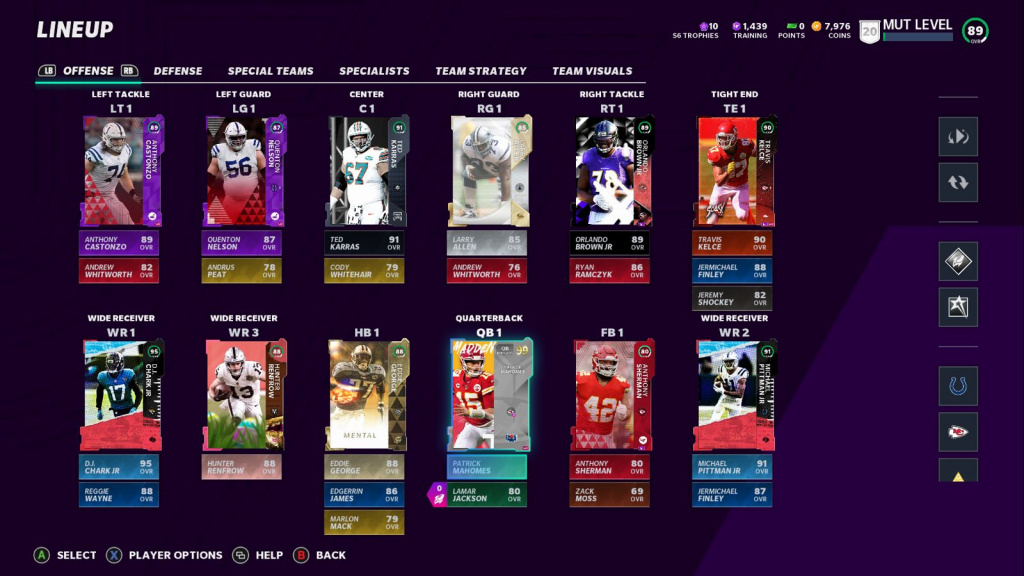 If that's the case, you'll want to be looking for receivers with better blocking grades so you can run through your rival all the way to the promised land.
If you're more of a gunslinger though, you´ll get a cannon-armed QB along with majestic pass-protecting OTs to easily get your offence in a rhythm.
This way you don´t need the worry about not having an elite CB6, as long as you addressed the defensive line to bring the heat on the opposing quarterback.
Myth #3: "This game mode is not for anyone"
The best part about Madden Ultimate Team has to be its adaptability to allow users to do pretty much whatever they want. You can recruit your favourite team from scratch or build the fantasy team of your dreams. 
You can combine legends from the past with future all-stars. You can lock horns with another fanatic from anywhere in the world, or grind through the solo challenges to keep building your dynasty.
My best advice has to be to turn on your PC or console, get yourself an ice-cold beverage and get ready for lasting hours of fun that´ll make the offseason a more memorable time before the race for the Lombardi starts again.
Also be on the lookout because we will bring you the latest on Madden Ultimate Team, from every release, news, MUT tips, and more.