The old always make way for the new, and NFL is no exception to this rule as the younger generations are coming out and showing up bigger, stronger, faster and more talented each time.
As we were doing with other Wildcard Wednesday announcements this time it was the turn for those youngsters who in very few outings have shown legit potential to become household names in this league.
The Rising Stars program has landed in Madden 22 Ultimate Team with its first release of items that you can already find in packs or the auction house menu.
The most promising rookies in Madden 22 are part of the new Rising Starts program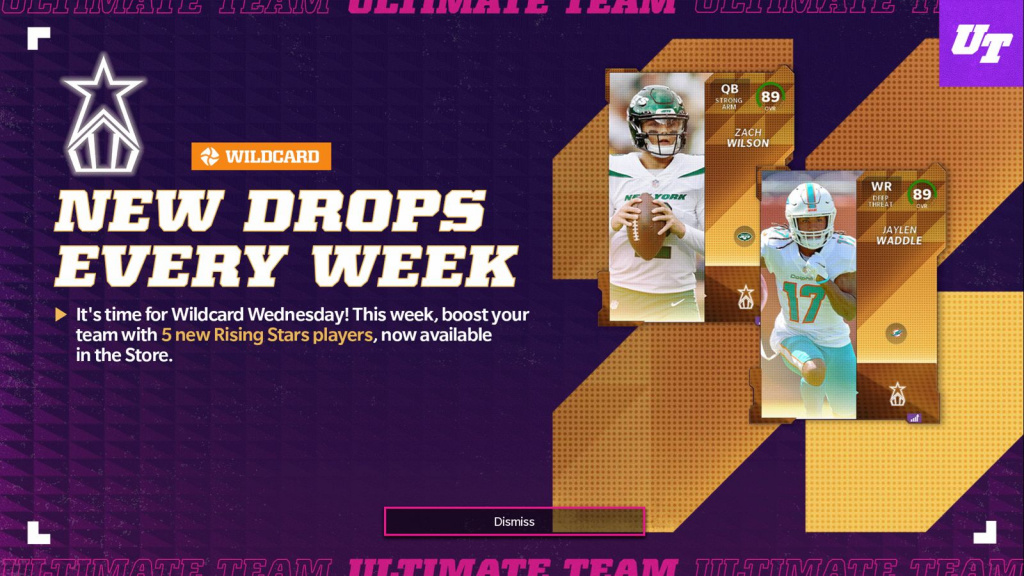 For this first slate of newcomers to the game mode, we have six players who just were drafted in the 2021 NFL draft but showed amazing potential since college and how it is translating to the league of the pros.
With the exception of the former Virginia Tech stud, Divine Deablo (3rd Round Draft Pick), all of the players were first rounders which means they carry certain expectations, even as rookies.
The six players included in the first release of Rising Stars are:
90 OVR CB Patrick Surtain II - Denver Broncos
89 OVR WR Jaylen Waddle - Miami Dolphins
89 OVR QB Zach Wilson - New York Jets
89 OVR HB Travis Etienne Jr - Jacksonville Jaguars
89 OVR SS Divine Deablo - Las Vegas Raiders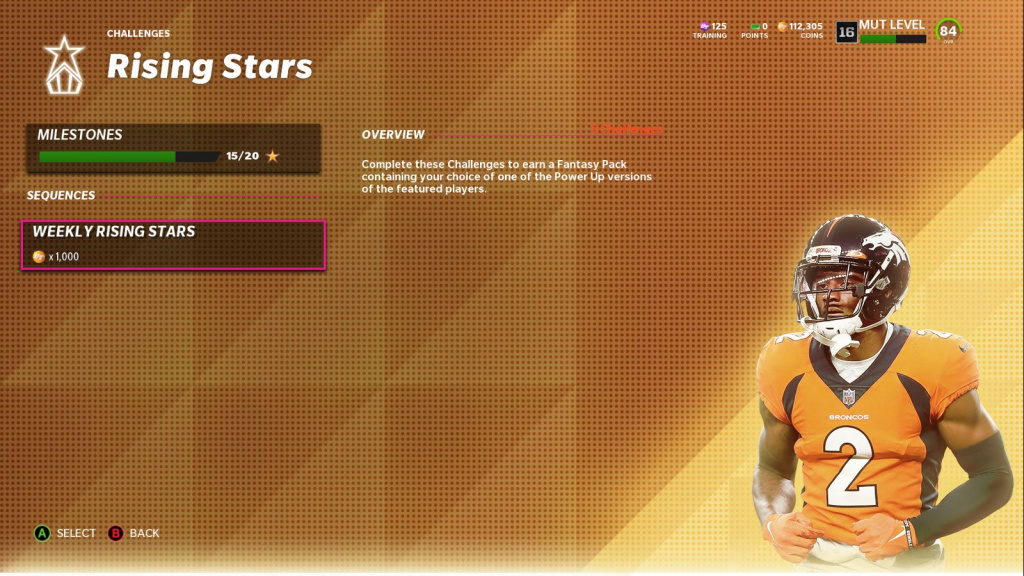 If you have followed our news lately you probably have noticed that this has been the fourth Wildcard Wednesday since the official release of the game and that brings great news.
As we have recommended you through every program release, completing the challenges whenever they come out is really important, specially time-bounded ones like this one.
If you are up to date on that matter you should be very excited because after you complete this week's round of solo challenges you will receive a fantasy pack that includes a pick of a program between Flashbacks, Heavyweights, Veterans and now Rising Stars.
This will be a constant reward every four weeks or so among the series released on Wildcard Wednesdays. Each themed pack will allow you to pick an NCAT item from the program you chose to bolster your team.
Make sure to give a look at our dedicated section as we will bring you everything you need to know about every Madden release, news, MUT tips and more.
Feature image courtesy of EA Sports.