Twitch has been jumping from one controversy to another in recent months, as the DMCA debacle that has forced streamers to delete years of content took over the new ad policy that feels more intrusive and anti-consumer than before.
Now, following the platform's tactics to prevent users from utilising ad-block to bypass these meddlesome commercials, a bizarre instance of an ad ruining a speedrunning competition ensued. 
Minecraft speedrunning competition hit with ads
The world of competitive Minecraft speedrunning is still relatively unknown, even within the gaming community despite big content creators taking part in tournaments revolved around the Mojang developed game.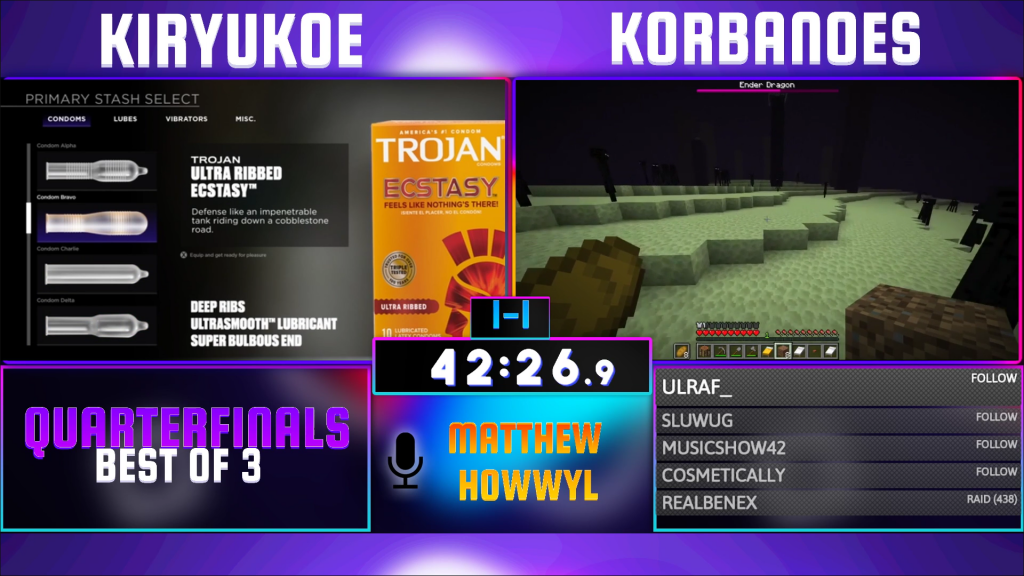 Minecraft was even featured at last year's Summer Game's Done Quick event, where Illumina1337 made an impressive Any% run where he beat the game in record pace with no glitches.
During a speedrunning contest, pitting Kiryukoe against Korbanoes, the official stream of the competition got hit with ads announcing Trojan preservatives, a rather unfitting commercial taking context into consideration.
As the ad continued to play, and well before it ended, both casters simply couldn't contain themselves breaking the seriousness of their commentary to burst out laughing for almost an entire minute.
Despite the ludicrous nature of the situation, we hope this doesn't become an issue when higher stakes are at play later down the line.