Félix "xQc" Lengyel has built a massive following on Twitch thanks to his antics and outrageous personality, but also to the fact that he makes his community feel like they're part of a big family, sending them off with a soothing, optimistic track titled Exitlude by the American rock band The Killers every time he finishes a stream.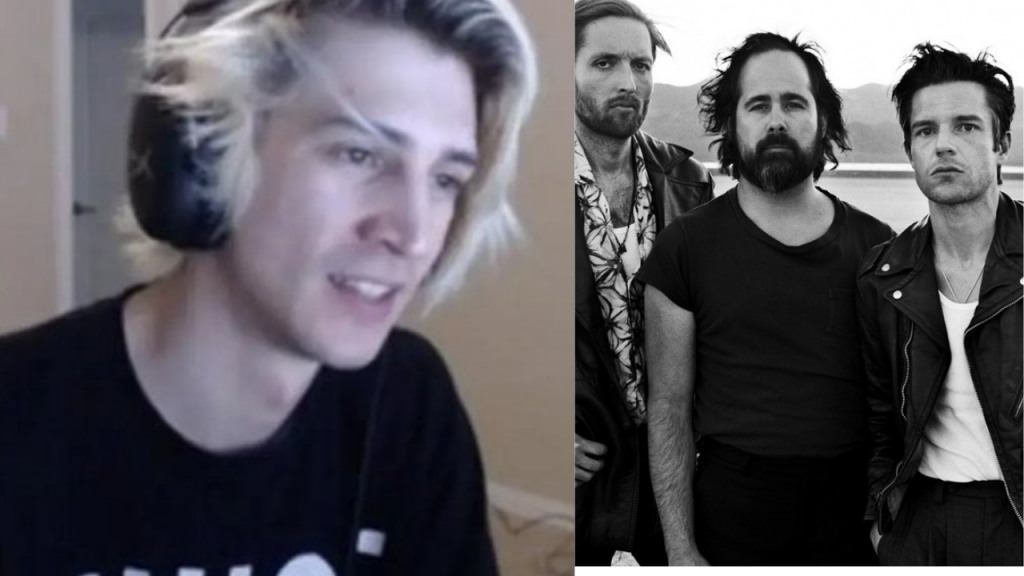 (Photo: xQc/The Killers)
Sadly, thanks to the DMCA controversies that have taking Twitch channels down left and right, it appears the times in which xQc viewers would spam that they "enjoyed their stay" as Brandon Flowers' calming vocals capped off the Canadian's stream are over.
That is unless xQc can save the day. The streamer mentioned in his most recent broadcast how he'd like to ask The Killers for permission to play the song for the outro of his broadcasts.
"I have to tweet at The Killers to ask them about their song if I can listen to it for outro," he said initially.
While at the time of writing no petition of any kind has been made through social media, xQc went on to plan in case his request is denied, commenting he'd be willing to buy the rights to play the track to avoid DMCA strikes.
"I'll buy the licence or whatever," after asking his chat about an average price range to pay for a licenced track, he stated that no matter the cost, he'll go ahead and fork out the cash.
"I think it's part of the stream identity and whatever the price is, I don't want to lose that."
According to Legis Music, xQc would be required to pursue a Public Communication Licence, that allows people to use songs "either on the street, television or radio among others."
Will The Killers be kind enough to let him continue his streaming tradition or will money have to do the talking? Only time will tell.