For the second time in
NBA 2K22
existence, all the progress we accumulated has been reset to start a season from scratch as we have now officially transitioned from Season 2: Build your Empire to
Season 3: Iced Out
jurisdiction.
As we have already covered for you, Season 3 will bring new game modes for both MyTeam and MyCareer and while it's exciting, it is not what ballers all around the world wanted to get their hands on.
A brand-new rewards list has been revealed for both main game modes, and we are going to jump headfirst to see everything this season has in store for us in NBA 2K22 MyTeam.
Allen Iverson is the first Galaxy Opal player in NBA 2K22 MyTeam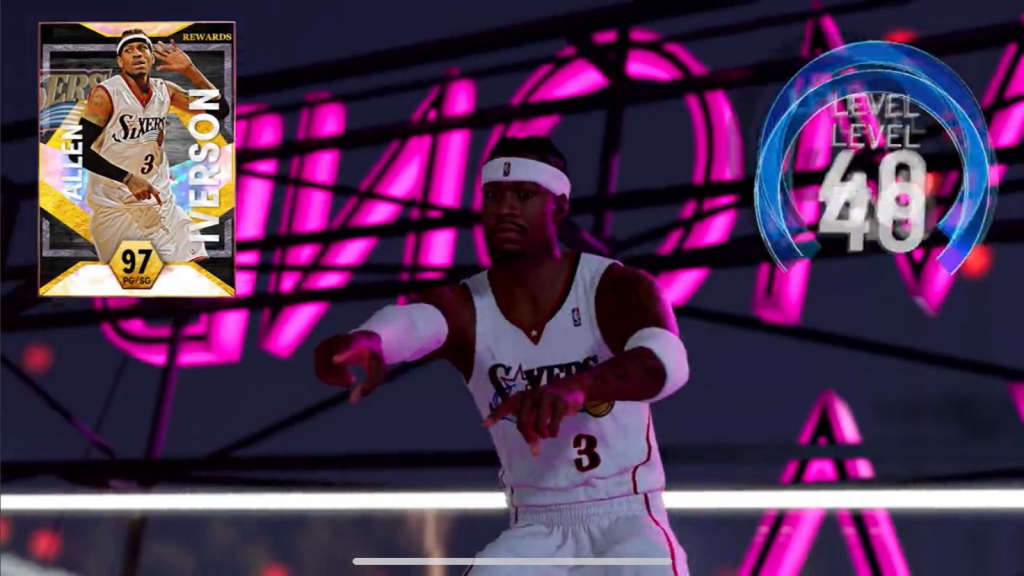 We are going to cut directly into the chase and let you know what each of all levels you will be able to claim, and for the first time in this edition, we will be able to go even further:
Level 1: Free Agent Onyx George Gervin
Level 2: Slasher Badge Pack
Level 3: One token
Level 4: Gold Shoe Boost Award pack
Level 5: Ascension!
Level 6: Base '22 NBA: Series 1 Award pack
Level 7: Gold 79 OVR Hamidou Diallo
Level 8: Three tokens
Level 9: Glass Cleaner Badge pack
Level 10: Season 3 ball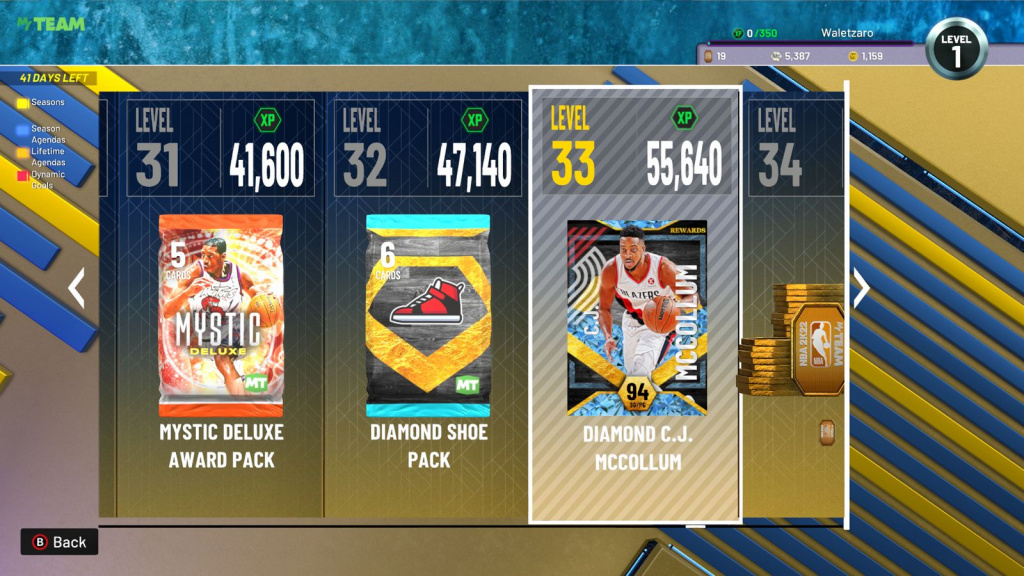 Level 11: Ascension!
Level 12: Post Scorer Badge pack
Level 13: Emerald 83 OVR Kurt Rambis
Level 14: Standard '22 NBA: Series 1 Award pack
Level 15: Lockdown Defender Badge pack
Level 16: Five tokens
Level 17: Standard '22 NBA: Series 1 Award pack
Level 18: Shot Creator Badge pack
Level 19: Ascension!
Level 20: Sapphire 86 OVR Reggie Jackson
Level 21: Rim Protector Badge pack
Level 22: Ascension!
Level 23: Standard '22 NBA: Series 1 Award pack
Level 24: Ruby 89 OVR Deshawn Stevenson
Level 25: Ten tokens
Level 26: Ascension!
Level 27: Sharpshooter Badge Pack
Level 28: Amethyst 91 OVR Doug Collins
Level 29: Deluxe '22 NBA: Series 1 Award pack
Level 30: Ascension!
Level 31: Mystic Deluxe Awards pack
Level 32: Diamond Shoe Pack
Level 33: Diamond 94 OVR C.J. McCollum
Level 34: 30 tokens
Level 35: Diamond Consumables pack
Level 36: Ascension!
Level 37: Diamond Contract Pack
Level 38: Iced Out Diamond Shoe Boost pack
Level 39: Iced Out Hall of Fame Badge Option pack
Level 40: Galaxy Opal 97 OVR Allen Iverson
We definitely recommend you to progress as quickly as possible as this season will debut the "Beyond Level 40" agenda as well, which will grant you an option pack with all of the Grand Prizes of Season 3.
This option pack will include PD Cliff Hagan (Ascension Grand Prize), PD Andre Drummond (Draft Grand Prize), PD Dan Majerle (Limited Grand Prize and both Pink Diamond rewards for each of the Triple Threat game modes, which will be revealed later in the season.
Make sure to give a look at our dedicated section as we will bring you everything you need to know about every NBA 2K release, news, MyTeam tips and more.
Feature image courtesy of 2K Sports.