Seoul Dynasty is finally where fans and experts thought the team, which originally was comprised mostly of members from legendary Apex juggernauts Lunatic-Hai, was supposed to be all the way back in 2018.
Two seasons and a complete roster revamp later, the Dynasty is looking down the barrel of their first Grand Finals, alongside steep competition in the form of Shanghai Dragons, San Francisco Shock, and Philadelphia Fusion.
From the outside looking in, their irregular season puts them as the least likely squad to come out on top this weekend, however, as the main core of this new Seoul has players like 2018 Grand Finals MVP Joon-yeong "Profit" Park, main tank Jae-hee "Gesture" Hong, and flex support Seung-tae "Bdosin" Choi,  led by head coach Changgeun "Changgoon" Park, they are prepared to surprise doubters, as the experience of being triumphant when they were all part of the London Spitfire in the inaugural season will certainly give them an edge coming into their match against the San Francisco Shock.
Not breezing through the Finals this time around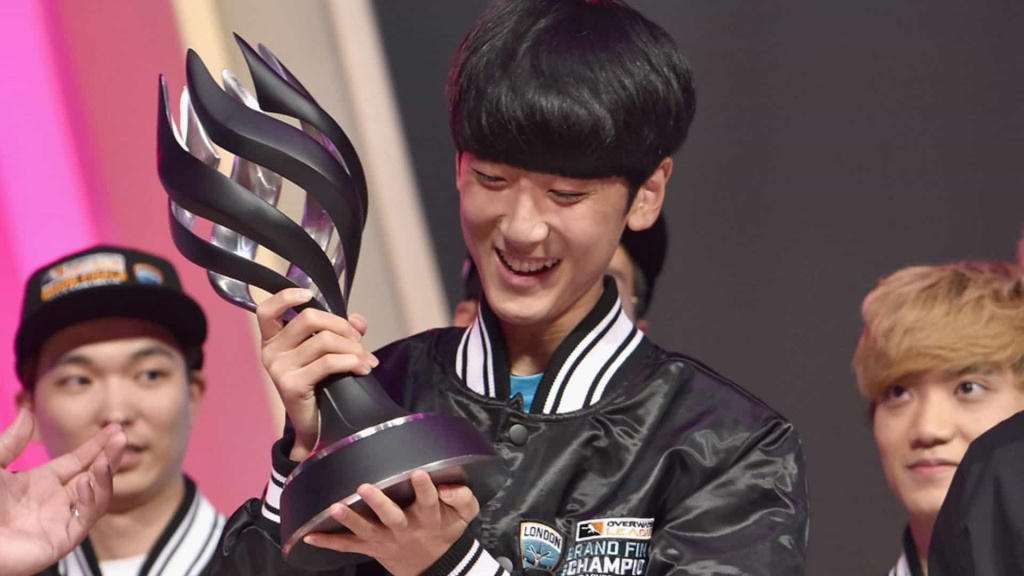 (Photo: Blizzard Entertainment)
In a conversation with the press prior to the Grand Finals, both Profit and Gesture shared their happiness after finding themselves fighting for yet another OWL trophy, with long-time partners in crime agreeing that the Finals in 2018 were a breeze compared to what they'll be expecting from their current opponents.
"In London, we were really good. During the Grand Finals, it was pretty easy, now four teams are in Grand Finals, they are really really good. I'm a little bit nervous," Gesture admits.
Profit would add that during those Finals against the Fusion, held in a jam-packed Barclay's Center in New York, he "never got the feeling that we were gonna lose, now it's a lot different."
The versatile damaged dealer dropped some spicy comments, as in his eyes, Philadelphia Fusion is the weakest team out of the final four, believing they could "3-0 them" if they faced each other at some point during the double-elimination bracket. 
Rules of engagement and evolving past their comfort zone
Getting into the nitty-gritty of the game, coach Changgoon didn't shy away from revealing that Roadhog based compositions will be featured heavily during the Grand Finals, with each team prepping something unique from that starting point. 
"All four teams will sort of sometimes more or less use Hog comps, it's going to be the set standard. There are going to be a lot of teams that use specialised comps to go against that Hog," this also applies to Seoul as he teases a "couple (of surprises) up their sleeves. it'll be very interesting to watch." 
Seoul has been criticised for a lack of adaptability, a noticeable fault that San Francisco Shock's main tank Matthew "Super" DeLisi suggested is Dynasty's biggest weak point. Coach Changgoon acknowledged it.
"One of the biggest reasons Seoul came up short (in prior matches), was players not being good at fighting something they haven't prepped against. When a team changes playstyle, they sort of were taken aback, couldn't probably come up with solutions on the fly." Rest assured, he mentions, as this is something the team has been diligently working to improve.
Tobi, the Dynasty that keeps the Lunatic-Hai dream alive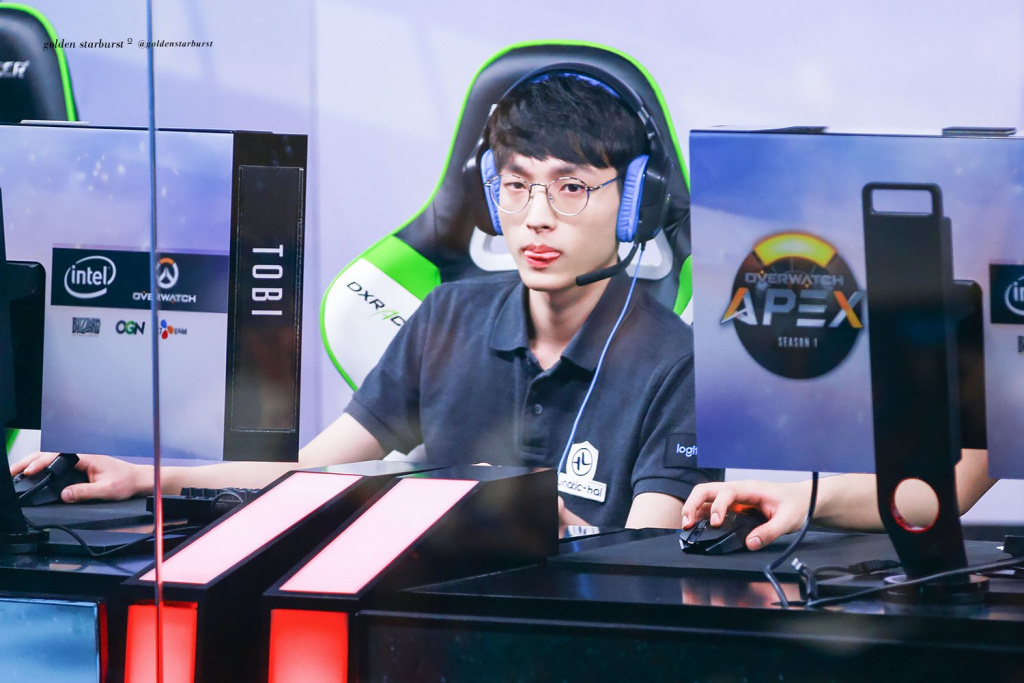 (Photo: OGN)
Players have come and gone from the Dynasty in three seasons, with a single constant remaining throughout the years, main support Jin-mo "Tobi" Yang.
Wearing his heart on his sleeve, Tobi's heartbreaking interview after being eliminated from the 2019 Season Playoffs was the perfect example of how deeply he cares about the game, continuously working hard, trying to replicate the success he enjoyed back in Apex, where he lifted the trophy a couple of times with Lunatic-Hai
"It's been a while so I really want to win," the 24-year-old mentions of his desire to transition his pre-OWL glory into the new era of Overwatch. "In any sort of competition, Finals are difficult, it's not going to be easy, but Seoul Dynasty proved it deserved a spot here," he adds.
NA's flexibility or APAC's composition mastery?
For coach Changgoon, the biggest difference between Asian and North American teams, besides the general composition discrepancies, is that NA has the upper hand in terms of versatility and on the fly thinking, while APAC squads can confidently show superiority in mirror matchups.
"In the NA region, they were going up against a lot of different teams so they had to fight in a variety of compositions, their strong point is they can be very flexible. Asia had to fight in a fixed situation, which led them to be really good at certain specific comps, but the question is can they be flexible?"
"I think Asia is better than NA, but we still need to play. I'm still not sure if I can feel the same power from Shock and Fusion as Shanghai, they are a formidable opponent."
New drip, same dream
To send us off, upon getting asked what differences have been more notorious coming into these Grand Finals compared to 2018, Gesture mentioned how his "hair colour changed," and Profit pointed at his uniform humorously. 
One thing they both agreed remained the same, though, is that Changgoon is right there with them, hopeful this combination can net them another OWL trophy by the end of the week.
The Seoul Dynasty are set to play against the San Francisco Shock on the 8th of October at 4:00 am PDT (12:00 pm BST).
You can watch all the action on the official Overwatch League YouTube channel (embedded below), the OWL website, and mobile apps for iOS and Android.