The Overwatch League offseason is already delivering some insane decisions from the franchise owners in terms of releases and coaching staff shakeups. 
Perhaps one of the biggest ones is that of the London Spitfire, which for the second time in franchise history, has decided to release its entire roster and backroom staff, looking to rebuild using primarily European and North American talent moving forward.
As the first member to officially join the squad, General Manager Ysabel "Noukky" Müller, former GM of British Hurricane, Cloud9's Tier 2 Overwatch team competing (and dominating) EU Contenders for the past couple of years, explained the direction London will be taking moving forward.
In the video shared on the official London Spitfire YouTube channel, Noukky states that the team is "aiming for a full rehaul of the roster, and will focus on Western and, especially, European talent."
Claiming that she values transparency, Noukky wanted to set the expectations straight for the immediate future of the Spitfire. "It's very unlikely that we are gonna be a Top 5 team and compete for the title, but what I will promise you, is create a team that you as the European region can be proud of."
Certainly, a discouraging thing coming from the GM of the franchise that won the first OWL season back in 2018, nonetheless, London's vow to nurture talent from the region they represent is something the majority of the League has not followed suit.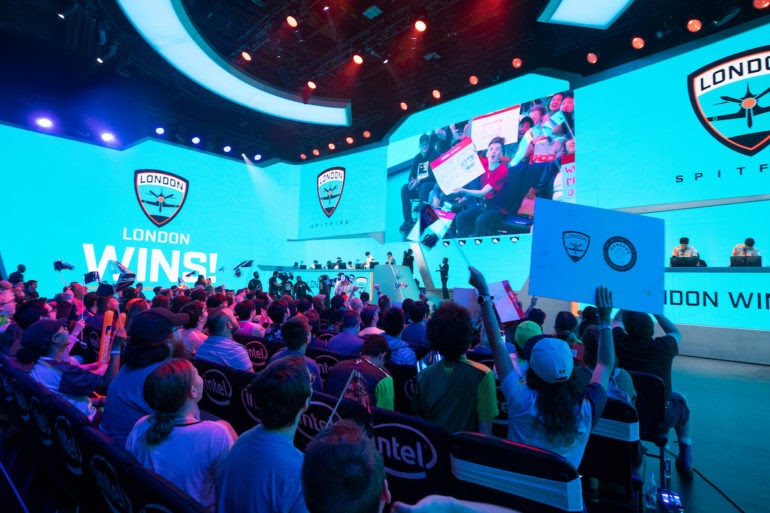 (Photo: Blizzard Entertainment)
As the years have passed, more and more OWL teams have ditched their Academy rosters, as most believed they added no value to their brands and were superfluous expenses to the already hefty fees Blizzard forces owners to pay just to get a spot in the League. At the moment, only London Spitfire, Philadelphia Fusion, Shanghai Dragons, Hangzhou Spark, and Guangzhou Charge retain their Academy spots.
The best example of success in mixing regional talent with the best players available in the market would be the Paris Eternal, a team that won the Summer Showdown regional tournament, utilising both Korean talent paired alongside French veterans such as Terence "SoOn" Tarlier, Nicolas "Nicogdh" Moret, Benjamin "Benbest" Dieulafait, and Brice "FDGod" Monsçavoir.
How will the latest London shakeup end up? For more on OWL, be sure to check out the rumours that point to a delayed start to the 2021 season.