It seems Vancouver can't get out of trouble just hours away from their return to the Overwatch League.
Soon after dropping the Korean roster that led the franchise to the grand finals of Season 2, the controversy surrounding possible pickup Colin "Higan" Arai while announcing a new core team was the big talk of the Overwatch community for the past days.
Once the new players were revealed, with Second Wind being used as the foundation, Alfred de Vera, head of esports team operations at Canucks Sports & Entertainment (owners of the Titans), made some rather interesting comments regarding the Vancouver situation.
In an interview with Sports Net, de Vera claimed that Koreans are, simply put, unrivalled in Overwatch League.
"I'm not gonna say something that's not factual, Korean players are the best Overwatch League players in the world and I think that's an objective fact here."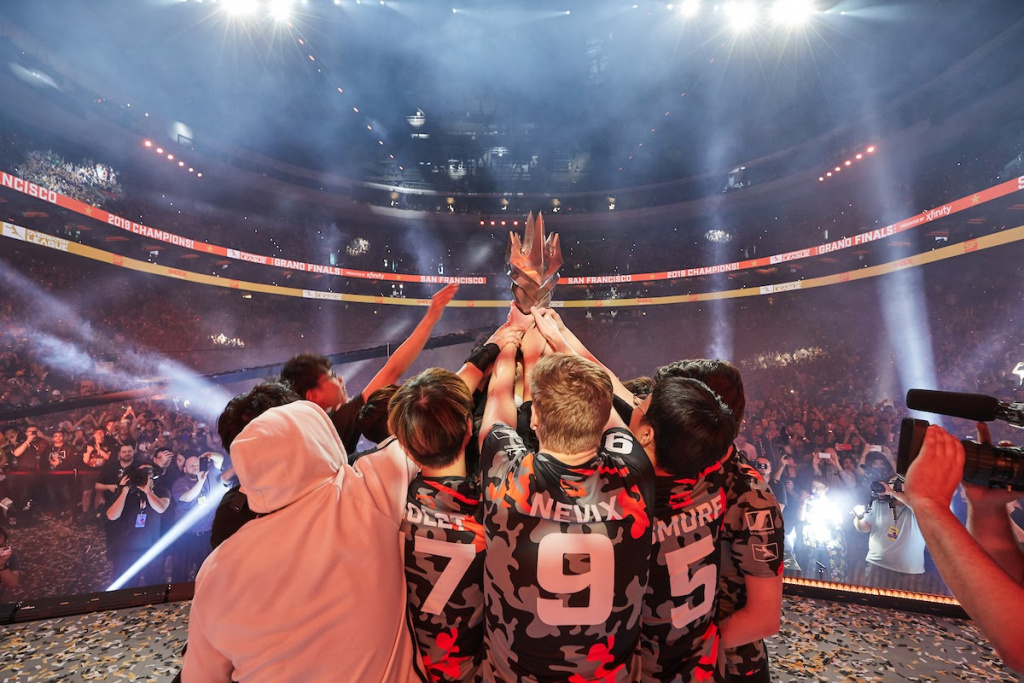 OWL Season 2 champs, SF Shock, featured North American talent like Sinatraa, Super, and Moth (Picture: Overwatch League)
The statement clashes with Vancouver's new direction, as the current roster is composed almost entirely of Western talent from North America and Europe, with Saudi Arabia's Alhumaidi "KSAA" Alruwaili the only outlier.
He then followed up with an admission of guilt, revealing more details in regards to the original roster's debacle and general unhappiness with the organization.
"I think for us, these guys didn't speak English, we didn't speak Korean. We had a translator that we hired later on in the season of last year. He was in place as of June of last year. So there were mistakes made, for sure."
Hindsight is always 20/20 with Alfred stating that "it would probably be in everyone's best interests if, just to ease with the cultural assimilation on both sides, just to have, perhaps, English lessons for the players and Korean lessons for our staff."
The piece also details the issues Titans had with the facilities they were provided within Vancouver. The Adamas Esports Training and Performance at Fortius Sport & Health wasn't able to fulfil the social distancing requirements since the computers were impossible to set up in a way that left at least six feet (two meters) of space between them.
"We don't have anybody on the ground in Seoul. So the feasibility of being able to create a facility, given the budget constraints that are happening because of COVID, it just wasn't feasible and wasn't something we could do and, unfortunately, the players weren't thrilled with the idea of having to play the rest of the season out from their homes."
You can catch the Vancouver Titans back in action this May 9th at 10 pm GMT when they take on the Washington Justice in the Overwatch League.