Chimchar is arguably the most recognisable starter from the Sinnoh Pokémon games. So naturally, Game Freak had to bring the adorable fire monkey back in
Pokémon Legends: Arceus
, even if it's not one of the main starters in the game.
Better still, like the rest of the Sinnoh starting cast, Chimchar can be relatively easy to catch. Also, fans of the Fire-type will be pleased to know that it's also the first Sinnoh starters to appear in the game.
However, similarly to other Pokémon in the open-world of Hisui, you first need to know where to find Chimchar.  Fortunately, the spawn rate for the Sinnoh starter is 100%. So, all you need to figure out is how to get to the spot Chimchar spawns -- and here's how to do it.
Chimchar - Location and How to Catch in Pokémon Legends: Arceus
Chimchar can be found in the first region you enter in Pokémon Legends: Arceus, namely, Obsidian Fieldlands. The easiest way to find Chimchar is to take on Paira's request, The Mysterious Will-O-Wisp.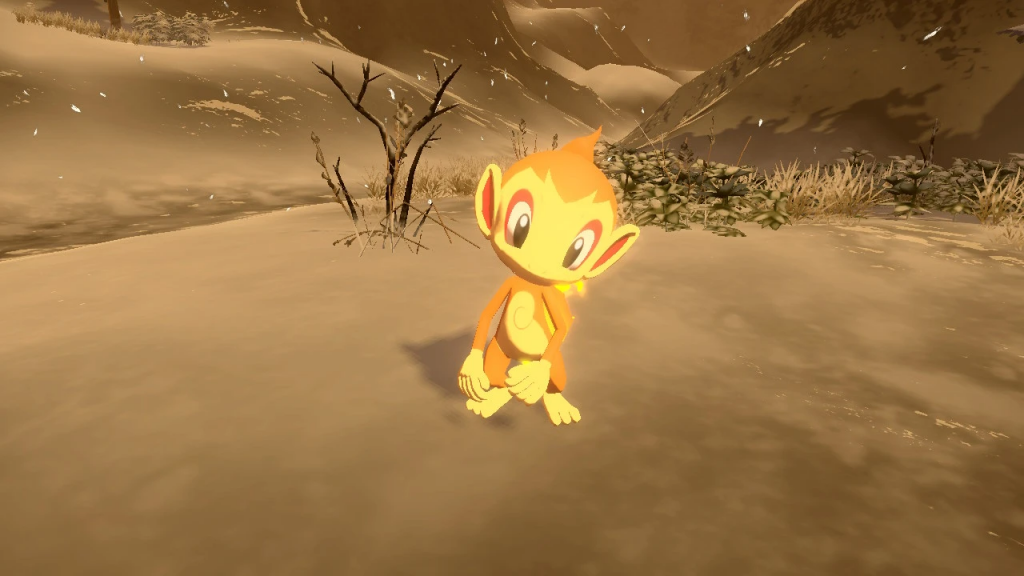 This request brings you to the exact location to find and catch Chimchar. As you would expect, the Will-O-Wisp that Paira sees is, in fact, Chimchar -- or rather, its tail, to be more exact. Regardless, this is where you can find the Fire-type right away.
Next, make your way to the location that the request requires, and you'll eventually find Chimchar in a tree in Deertrack Heights. The Pokémon will only appear at night, though, so you need to make sure this is when you go to complete the request.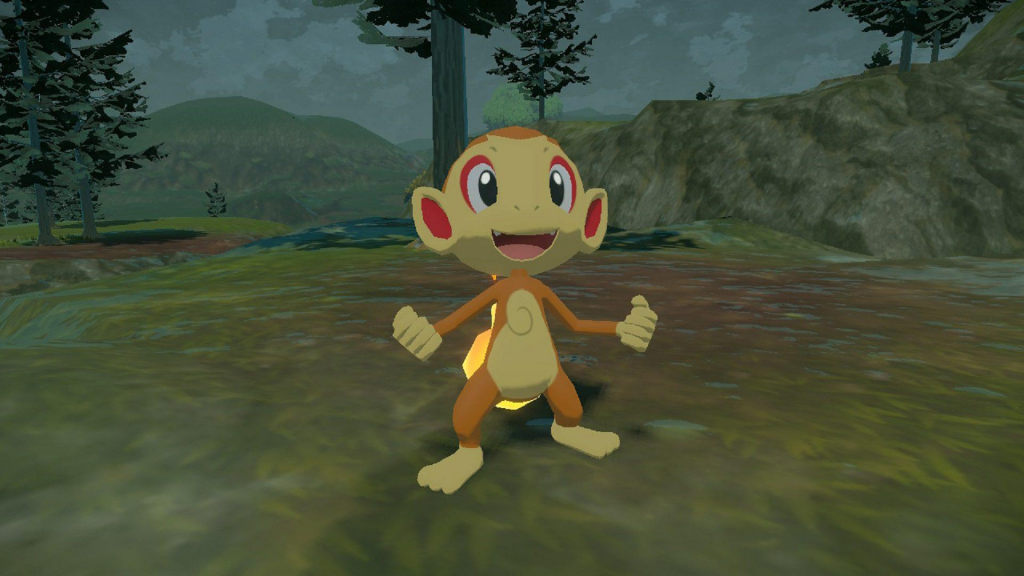 Head up and press A once you are at the tree to investigate. Afterwards, a cutscene will trigger, showing Chimchar climbing down to greet you before a battle ensues. This particular Chimchar is level 12 and should be simple to catch, as long as you have enough PokéBalls. 
With your Chimchar caught, you can now return to Paira to complete the request. Then, you're left with your new Sinnoh starter in Pokémon Legends: Arceus.
If you need to catch Chimchar another way, you can surf to the Ramanas Island to find them in bulk, along with Chimchar's evolved form, Monferno. There will also be an Alpha Infernape at level 65, so come prepared if you go this route.
Featured image courtesy of Game Freak.