In Sinnoh, there are several mystical plates that players can find spread around the world of Pokémon Brilliant Diamond and Shining Pearl. These plates are held items that players can use to boost a specific type of move. From the
Splash Plate
to the
Spooky Plate
, players can substantially help their Pokémon if the right plate is used. 
For Fighting-type Pokémon, the Fist Plate is what players need. This version of the selection of plates boosts Fighting-type moves by 50% and is extremely useful on a Pokémon like Lucario or Infernape. However, in order for players to take advantage of it in Pokémon Brilliant Diamond and Shining Pearl, they need to know where to find it. 
Finding the Fist Plate in Pokémon Brilliant Diamond and Shining Pearl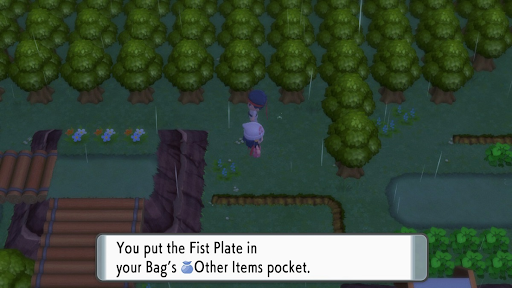 For starters, you'll need to have advanced in the story of Pokémon Brilliant Diamond and Shining Pearl a little bit. You're required to have come close to reaching Veilstone City, the home of the third Gym Leader, Maylene. Before fighting her, though, you can stop on the route west of the city, Route 215. It will be raining on this route and you can battle a plethora of trainers waiting for you to pass them. 
One of these trainers will be a martial arts expert. This particular trainer is near two wooden bridges and requires the use of Cut to get to. If you've navigated the route correctly, you'll reach the martial arts trainer with ease. You can talk to the trainer and he will reward you with the Fist Plate.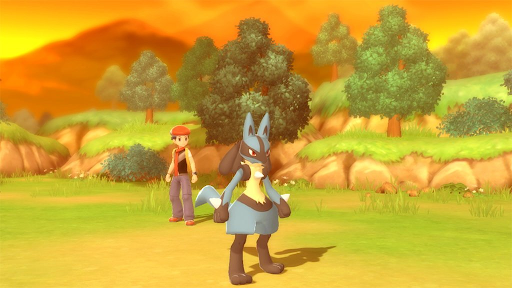 The item is now in your bag, ready to be held by a Fighting-type Pokémon or a Pokémon with a strong Fighting-type move. 
Be sure to check out and follow our section dedicated to the Pokémon franchise to get the latest news, guides, leaks, update announcements and more about Pokémon Brilliant Diamond and Shining Pearl.
Featured image courtesy of Nintendo/The Pokémon Company.