Fans of the Sinnoh Pokémon games are in for a treat when they sit down to play Pokémon Legends: Arceus. While neither
Chimchar
, Turtwif, or Piplup are the primary starters in the new open-world title, they can all be caught in the wild, just like regular Pokémon.
However, Piplup will likely be the last Sinnoh starter that players encounter, so some fans might not know where to look for the blue penguin in the Hisui region. 
The process to find and catch Piplup is relatively simple, unlike the more troublesome monsters, like catching Bonsly in Pokémon in Legends: Arceus. This guide will explain how to get Piplup and complete the trio of Sinnoh starters in the newest Pokémon title.
Piplup - Location and How To Catch in Pokémon Legends: Arceus
Piplup can be found in the third area of Pokémon Legends: Arceus, namely, Cobalt Highlands. The previous two regions are where you can find Chimchar and Turtwif. So, unless you backtrack, Piplup will be the final starter from Generation IV that you will encounter.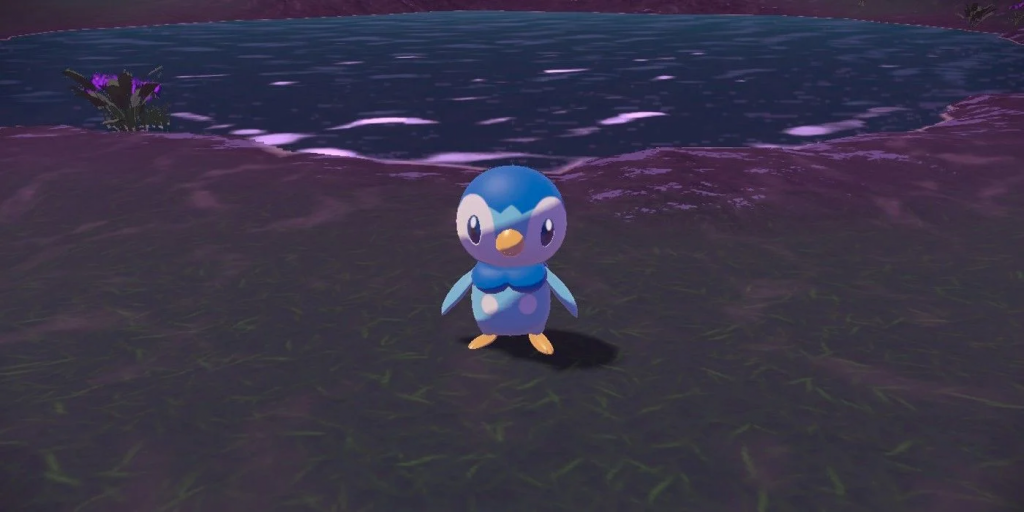 In the Cobalt Highlands, you can head to a location called Spring Path to try and catch Piplup. The site is near some water, though, so you will have to hop on your Basculegion and ride it over to Spring Path.
You unlock the ability to ride Basculegion after entering Cobalt Highlands. To enter the location quickly, you can find a tunnel directly under Veilstone Cape, which leads directly into Islespy Shore. 
If you don't have a Basculegion, then you can fast travel to Firespit Island and walk east to reach the location. From there, it's a short walk to Spring Path, where Piplup will be waiting for you.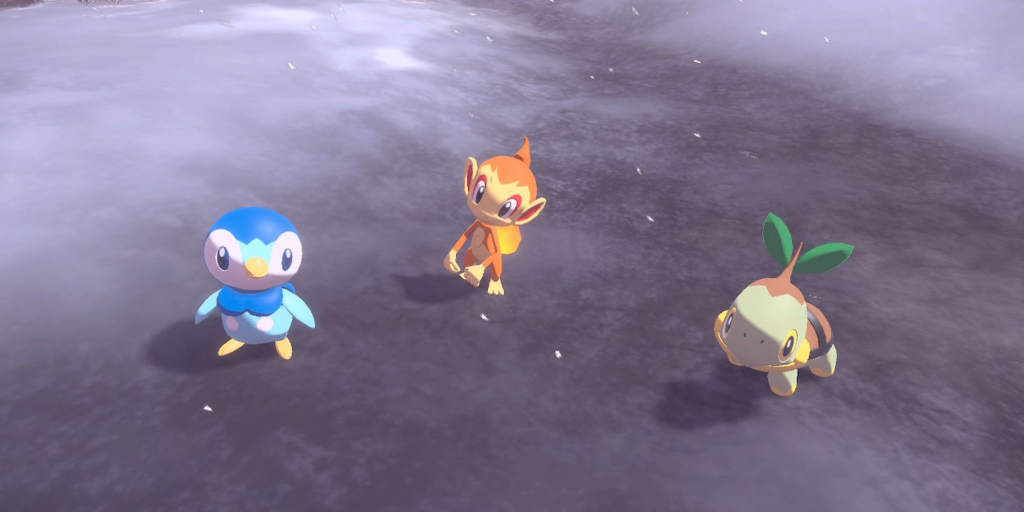 However, an Alpha Empoleon will be blocking the path. So you can either choose to fight the level 69 Empoleon or back up and go around it to head into Spring Path. 
Once in Spring Path, go back until you reach a pond. Finally, you should be at the right location, where you can find Piplup wandering around with other wild Pokémon, like Bibarel.
If you want to be as stealthy as possible, defeat these wild Pokémon, throw a berry near Piplup, sneak up behind it and then throw a ball. With enough luck, Piplup will end up inside, and you will complete the Sinnoh starter trio.
Featured image courtesy of Game Freak