The "Bothersome Bidoof" is the eighth Request in
Pokémon Legends: Arceus
and tasks Trainers to locate three mischievous Bidoofs running loose in Jubilife Village. While the Request appears to be straightforward, the agile Pokémon makes it harder for Trainers to find them.
The Request is connected to a Research Task for the Normal-type Pokémon, so Trainers must complete it for their Pokédex. This guide details how to obtain the Bothersome Bidoof Request, where to find the three Bidoof and what reward Trainers can receive for completing the Request.
How to get "Bothersome Bidoof" Request in Pokémon Legends: Arceus
Trainers can get the Request by heading to the Galaxy Hall and visiting Professor Laventon's office to accept the Request on his blackboard. They will need to locate Tsumugi of the Security Corps in Jubilife Village to speak with her about the Bidoof running amok.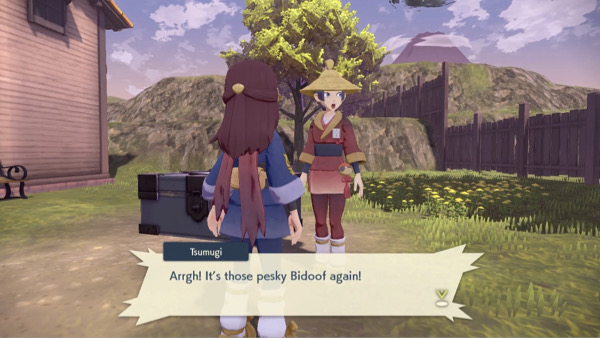 Tsumugi can be found at the village Front Gate, located west of the Galaxy Hall. Speak with her to devise a plan to lure the Bidoof by capturing one and luring them.
After speaking with Tsumugi, it's required for Trainers to have caught a Bidoof before starting the Request or have one resting in the pasture. Then, once they have added a Bidoof to their party, they can begin the Request by finding all three Bidoofs in the village.
Where to find the Bidoofs in Jubilife Village?
The first Bidoof can be located by heading south from Tsumugi, passing the pasture and using the fence as a guideline. Once the fence connects with the mountain, the Bidoof can be spotted nearby, which you can send your Bidoof in to distract the wild Bidoof and trigger the cutscene.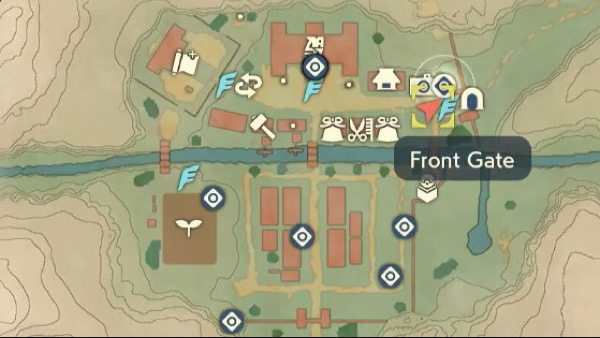 The second Bidoof is not far from the first location, as it's located opposite, between two buildings. The third and final Bidoof is beside the Galaxy Hall, hiding next to a wooden shelf stacked with logs.
What is the reward for completing the Bothersome Bidoof Request?
After Trainers have collected all three Bidoofs, they will trigger another cutscene with Tsumugi and Sanqua. Following the cutscene, Trainers will have completed the Request and receive a Rare Candy as a reward.
With the "Bothersome Bidoof" Request completed, they can continue completing other Requests they may have picked up from Professor Laventon's blackboard.
Similarly, they can continue progressing through the game's story Missions or spend some time at the village pasture with your Bidoof.
Featured image courtesy of Nintendo / The Pokémon Company.