If you are an avid RPG player, you will know how irritating it can be to have limited space in your inventory. In some games, like Diablo 2, inventory management is almost an art form or rightful skill on its own. However, for many players, it still represents an annoying mechanic.
Being forced to choose which items to keep and which to discard is a nightmare and can often lead to mistakes early on. This is because inexperienced players might decide to leave behind or sell otherwise important items.
Also, Pokémon Legends Arceus is an open-world game, which sees players wandering around a huge map, collecting resources and catching new Pokémon. In these situations, it can be particularly frustrating when you are far away from vendors while overloaded with items, with no space for new stuff.
To put the cherry on top, you also don't want to give up on what you're already holding, resulting in a type of gameplay where you need to go back and forth to empty your inventory in shops and then come back. If this frustrates you, you would probably want a bigger Satchel and here's how to do it!
How to increase Satchel size in Pokémon Legends Arceus?
If you are a fellow hoarder like I am, you are probably wondering how to make your Satchel in Pokémon Legends Arceus bigger. Fortunately, there is an option to do just that.
Unfortunately, this feature is not available right from the get-go, so you will need to get used to having a small inventory in the game's early stages.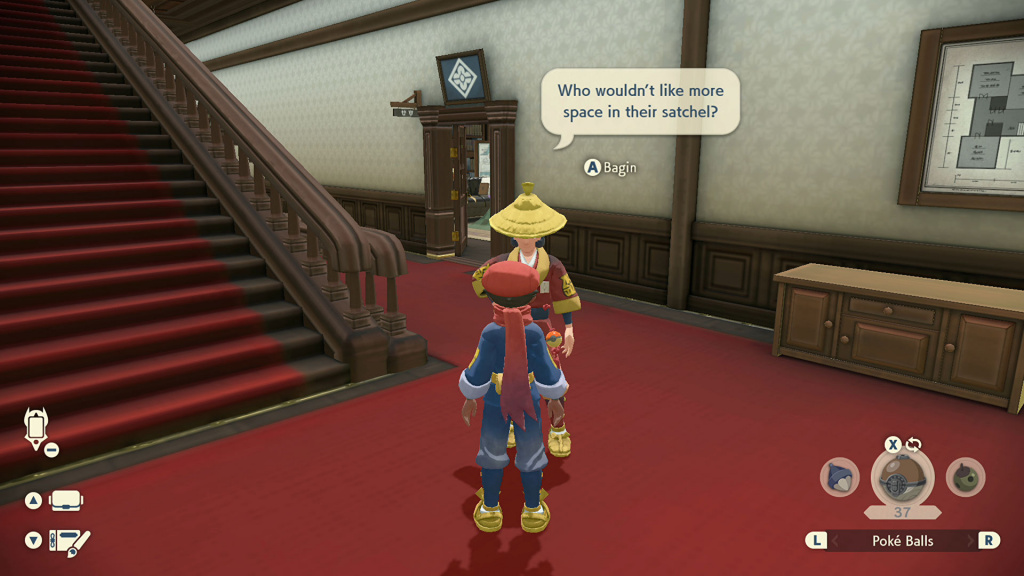 An option to enlarge the Satchel and thus increase your inventory becomes available during the "Summoned by Commander Kamado" quest in the main story.
Commander Kamado will request your presence in Galaxy Hall in Jubilife Village at the start of this quest. Once you meet him, several cutscenes will play out, after which Bagin will speak to you. At this time, you will get the option to increase your inventory.
Bagin will ask you if you are having trouble collecting everything you want, but in an interesting twist, he will not offer you a bigger Satchel, or some kind of an upgrade to it.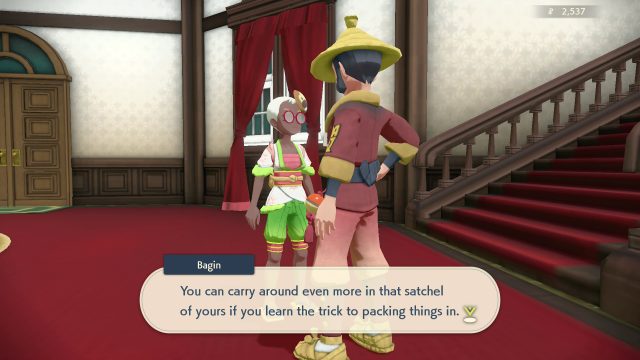 Instead, he will offer to teach you how to be more efficient in packing your stuff so that you can put much more items in your Satchel. Essentially, he will teach you inventory management skills!
This lesson will cost you 100 Pokedollars, and it will give you space for one additional item in your inventory. You can repeat this process as many times as you want, but each time, the price will increase by 100 Pokedollars; however, you will still only get one additional slot.
And there you have it, that's all you need to know about how to increase Satchel size in Pokémon Legends Arceus.
Featured image courtesy of Nintendo / The Pokémon Company.