Pokémon Sword and Shield has a new Max Raid event revolved around mythical Pokémon Zeraora. 
Announced during the Pokémon Presents broadcast, Zeraora will now be appearing during Max Raid Battles in the Wild Area. 
You'll be unable to catch Zeraora however at this time. Instead, a challenge has been put in place whereby if one million people take down Zeraora in Max Raid Battles, users everywhere will receive a special shiny version of Zeraora.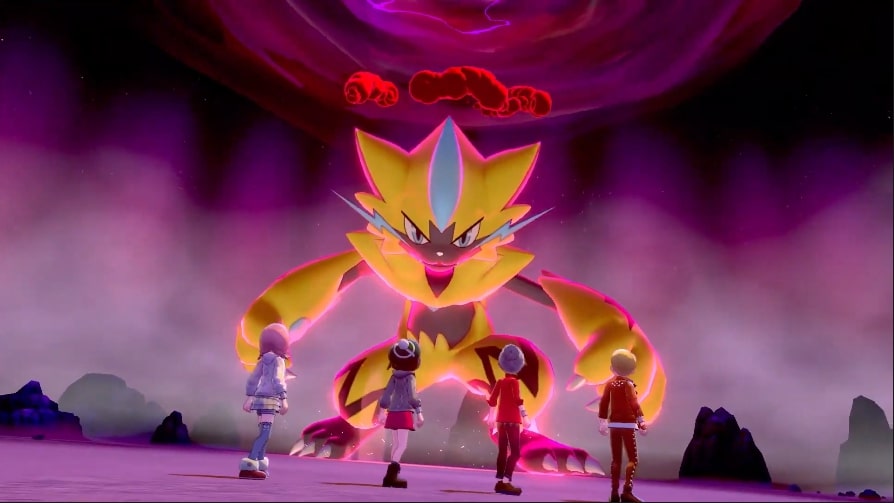 You'll have to earn Zeraora (Picture: Nintendo)
You'll need however access to the mobile version of Pokémon Home to receive the shiny Zeraora, as that's where it'll be gifted to players if the requirements are met (and it most definitely will). 
The new event runs from 17th June and ends on 28th June, so what are you waiting for? 
Along with a shiny Zeraora, players who take part in the event will recieve a piece of Armorite Ore for every hundred thousand trainers who defeat Zeraora after the initial million is reached - with a maximum of ten pieces on offer.
This Armorite Ore can be used in the Isle of Armor Dojo to learn new moves. 
How to claim your shiny Zeraora
Once the million target is reached, you'll be able to claim shiny Zeraora by following the below steps. 
Download Pokemon Home on a mobile device and enter the Mystery Gifts menu
You don't have to download the Isle of Armor expansion, but you do have to deposit a Pokemon in Pokemon Home or moved a Pokemon to Pokemon Sword or Shield from Pokemon Home between Wednesday 17th June 8am PDT and Monday 6th July 4.59pm PDT.
You can download shiny Zeraora and Armorite Ore from the Mystery Gift menu in the Pokemon Home mobile app from Monday 29th June at 5pm PDT until Monday 6th July 4.59pm PDT.
This announcement coincides with the release of the Isle of Armor DLC for Pokémon Sword and Shield, which adds a ton of new and old monsters, Gigantamax forms and a whole new area to explore. 
The Pokemon Presents broadcast also saw a new Pokemon Snap announced, alongside two new mobile games and Mega Evolutions coming to Pokemon GO.
Pokémon Sword and Shield's Isle of Armor DLC is available to download now.