Twitch streamers Trainwreck, Mizkif, Big Dog, and several other friends were having a live stream session on Sunday evening where they were opening sealed First Edition Base Set booster packs.
Pokémon is an incredibly popular game with over 20 years of history, and some Pokémon cards often have an insane value, especially those cards coming from the 1st Edition booster packs, released in the United States on 9th January 1999 and known as the Base Set.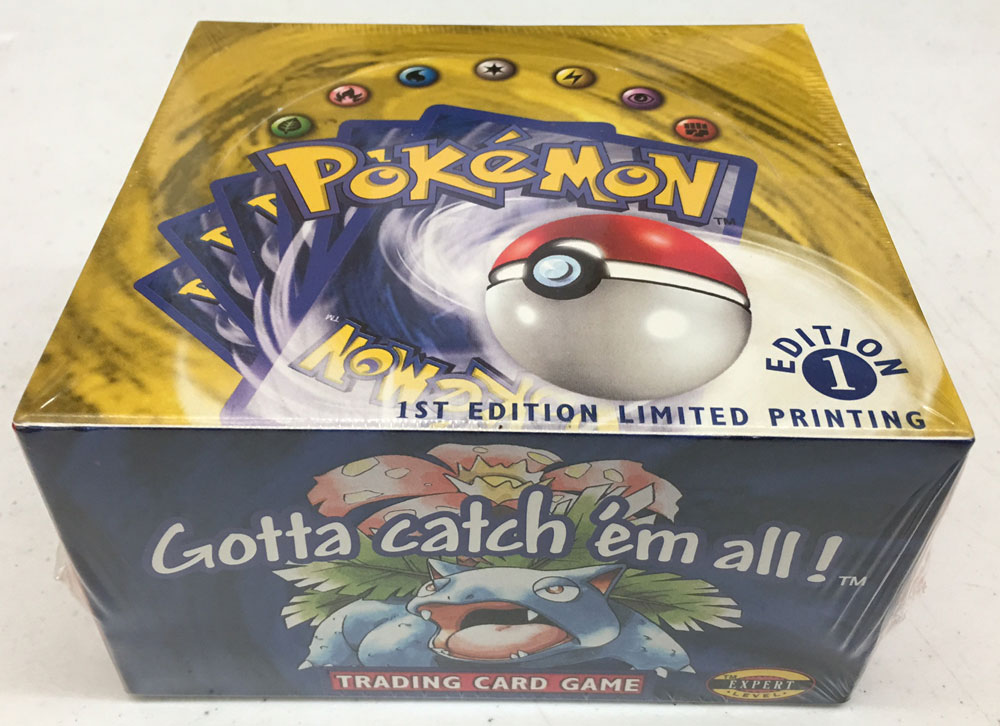 Sealed First Edition Base Set booster box (Picture: The Pokémon Company)
For the purpose of the stream, they had a completely sealed First Edition Base Set booster box ready for opening.
To understand the value collectors give to the First Edition, one such booster box was recently sold for a record US$198,000.
If they are in pristine condition (GEM-MT 10) some of the 1st Edition cards may cost tens of thousands of dollars. And even more, if they are a holographic version of those cards.
And from the very first pack they've opened, fortune smiled upon them. Mizkif opened a non-holo Dark Charizard from it, but that was just the beginning.
Opening the second pack was when the really hit the jackpot.
As you can see in the video above, Trainwreck unboxed a holograpghic Dark Charizard, a 1st Edition card which is valued at US$5,000 if it's rated PSA 10, and the worth is around US$2,500 if the rating is PSA 9.
And then the 3rd pack contained Dark Charmeleon, Charmander, and Squirtle, all valuable and rare cards as well.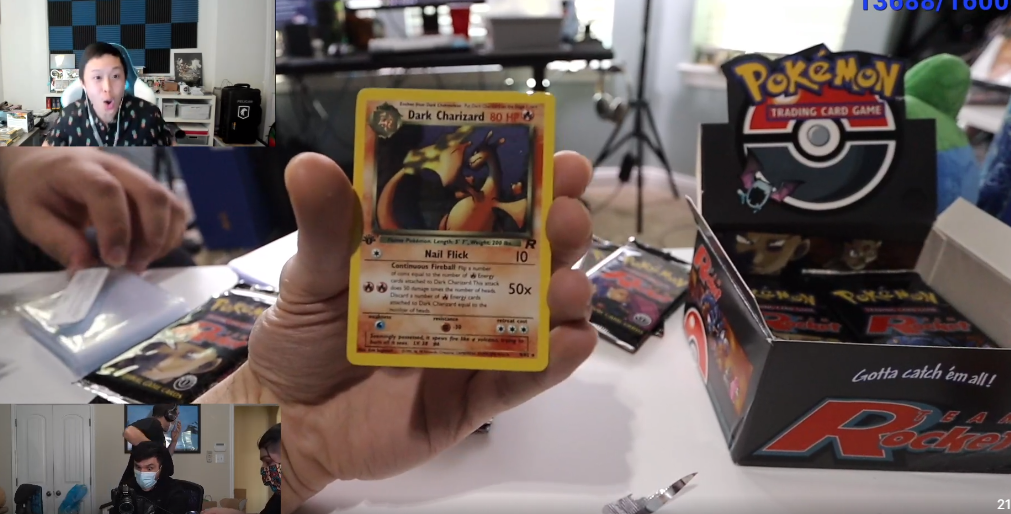 Holo Dark Charizard was in the second pack they've opened (Picture: Mizkif)
They weren't that lucky with the rest of the packs, but if every important card they've pulled is graded GEM-MT 10 by PSA, they got around US$20,000 worth of cards from that booster box, probably even more.
But that depends on many factors and it is incredibly rare for the first edition Pokémon cards to be in such pristine condition to be rated PSA 10.
The PSA is the world's largest third-party authentification company, and they are the highest authority in this field. Their grading process is incredibly strict and every printing mistake downgrades the rating and lowers the card's value.
The PSA grade is based on factors such as surfacing, edges, centring, print quality, etc.
It's very rare for a card to come out perfect even though it's fresh out a sealed booster pack. It is not just about if a card is well preserved, but about how well printed it is as well.
It's been estimated that only around 30% of Holo cards from the first edition are in the perfect condition needed to be rated PSA 10.
A huge amount of cards are off-centre, some cards have printing errors, with some showing diminished colours.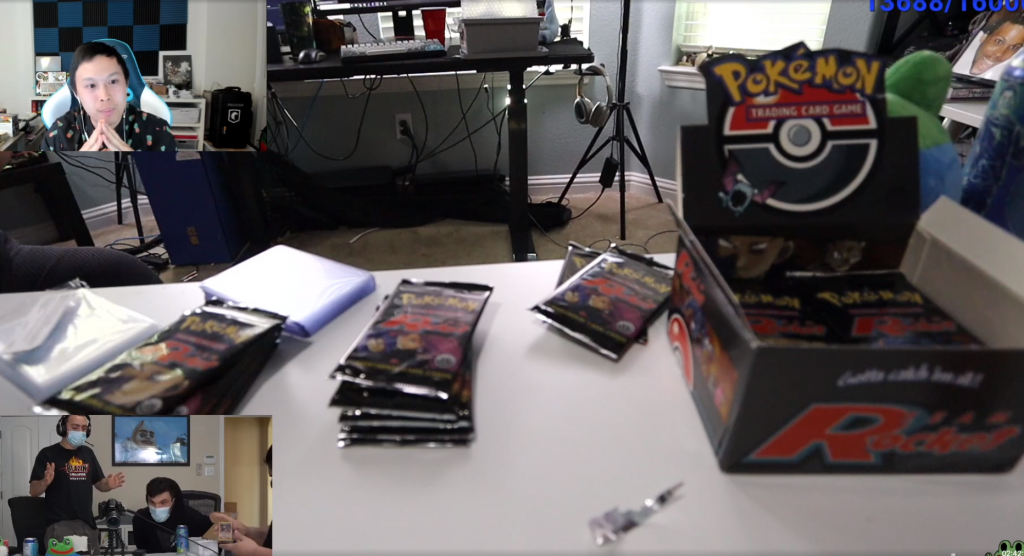 They've paid around 20,000 dollars for the whole First Edition Base Set booster box (Picture: Mizkif)
Odds are that these cards they've pulled, while still incredibly rare and valuable, probably won't be rated PSA 10.
The streamers paid US$20,000 for the sealed First Edition Base Set booster box, and primarily for content for their stream.
And it's safe to say the investment has already paid off, given that Mizkif alone gained 1,200 new subscribers during his part of the stream.
And all these pricy cards will probably stay in their collections as a memory of this collaboration, something Mizkif already talked about, that streams with friends to him have more value than doing promotions and ads for other organisations.