Maello "AztraL" Ernest, current European MVP and regional champion for Dignitas is set to sign for Oxygen Esports for "cash considerations".
The Belgian has been part of Dignitas' squad for two RLCS seasons and recently won the revamped regional championship with the squad, but the player has proved controversial with a number of "team comm" clips emerging showing AztraL berating and showing disdain for his teammate Maurice "Yukeo" Weihs.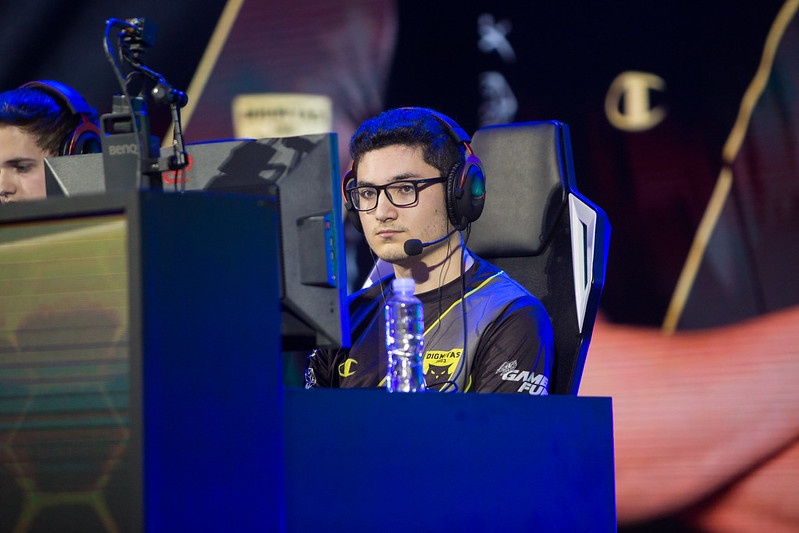 The team morale at Dignitas has been called into question. (Picture: Zeebo Designs)
Oxygen Esports have entered Rocket League esports with the purchase of the Team Reciprocity roster, with the esport organisation releasing their teams after falling into financial difficulties.
The roster consists of Thbault "Chausette45" Grzesiak, Victor "Ferra" Francal, and Emil "fruity" Moselund, with reports stating that offers will be listened to for fruity as the team hope to field a francophone roster.
When AztraL might appear for his new organisation is not clear, Dignitas has signed up for the Fusion Rocket League tournament with AztraL in their line up.
It may well be that we won't see AztraL in his new colours until after this event.
Who Dignitas sign to replace AztraL, who is widely considered to be one of the best mechanical players in the game, is not immediately clear, but a frontrunner has emerged in the form of the Dutchmen Joris "Joreuz" Robben, who impressed as part of The Clappers in the European Rocket League Spring Series.
Fruity's next move is unknown with mousesports touted as a possible destination to replace Ario "arju" Berdin who was subbed in after Kyle "Scrub Killa" Roberston's shock exit.
Oxygen Esports also field teams in Rainbow Six: Siege, Hearthstone, Fortnite and Magic The Gathering: Arena.