With over 9 seasons of the Rocket League Championship Series been played and countless LANs, the world of Rocket League esports has matured to the point that a list like this feels like a worthwhile exercise. 
This list is going to consider everything - we have past performances to go off, new exciting youngsters have risen up to knock off some original OGs, and we can even start to assess players not just on longevity but that much more profound idea of legacy.
So here it is the top 10 best Rocket League players in 2020.
10) Daniel "Bluey" Bluett - Triple Trouble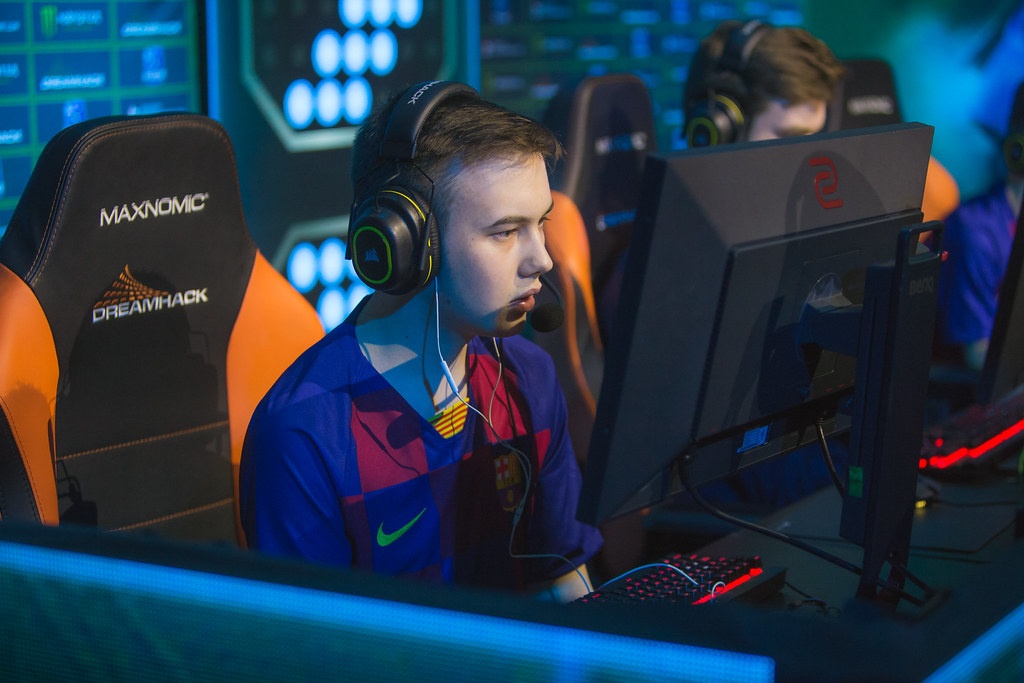 (Credit: DreamHack)
A potentially controversial selection Bluey is currently plying his trade in 2nd tier of competitive Rocket League - the Rival Series - with Triple Trouble. 
This fact alone would disqualify from him from most peoples lists but that would be allowing you to overlook one of the most mechanically gifted players in the game. 
And not only a mechanical god, but one who was the driving force behind PSG's DreamHack 2018 Leipzig major win, FC Barcelona's rise from RLRS to Day 3 of Worlds in just two seasons, and in his 3rd and final season with the Spanish side took home both the European Regular Season MVP and Clutch Playmaker awards.

Of course, we have to caveat all of that with questions about his attitude and ability to work in a team. Which have cost him, but that's why he's 10th on this list and not 1st. 
Hey! It's my list okay?
9) Jacob "JKnaps" Knapman - G2 Esports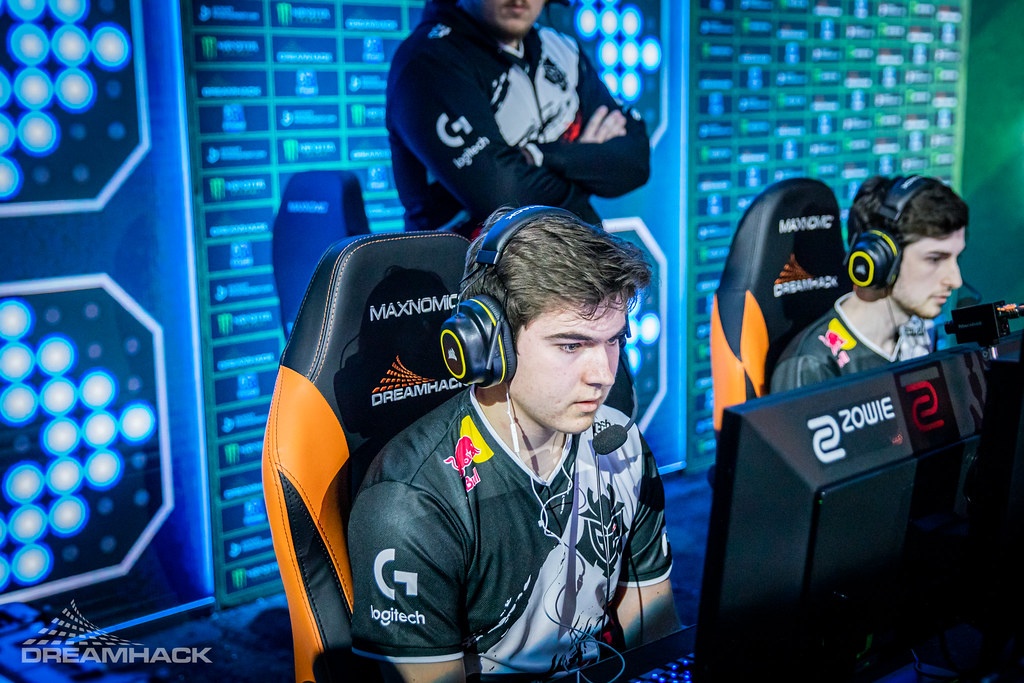 (Credit: DreamHack)

Jknaps has been one of the best players in the RLCS since his debut in RLCS Season 3 with G2 Esports and a raft of personal awards attest to that. One word sums up the Canadian - reliable. He has turned up for his team when things have been going great and when things have been a little rough.
Don't believe me? Check it out.
Season 3: 2nd Savior of the Season and 2nd in Clutch Playmaker.
Season 4: Regular Season MVP.
Season 5: 2nd in Golden Striker and 2nd in Regular Season MVP.
Season 6: Golden Striker and 2nd in Regular Season MVP
Season 7 Grand Finals: Day 2 MVP.
Season 8: Promotion Playoffs MVP.
I'll say no more.
 
8) Mariano "SquishyMuffinz" Arruda - Cloud9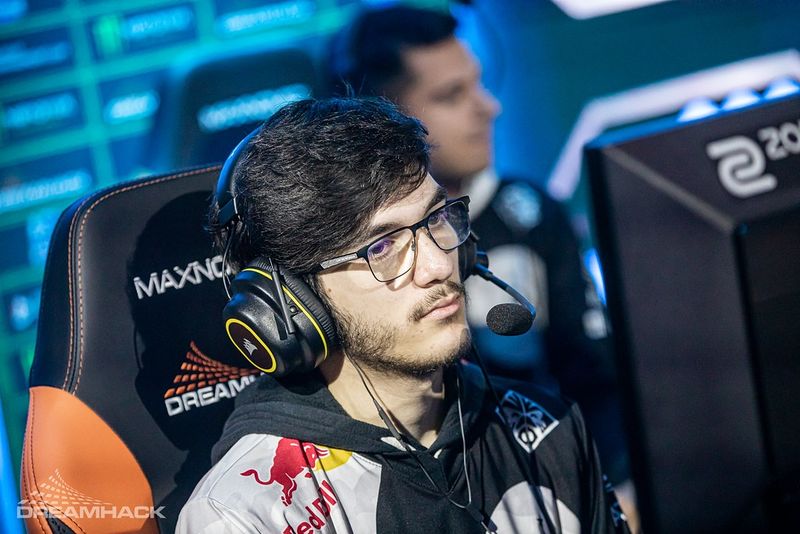 (Credit: DreamHack)

SquishyMuffinz is one of Rocket League's OGs. The Canadian rose to prominence as one of the games most jawdropping tricksters, uploading videos to YouTube that showcased his skills and goals.
He got his big break in Rocket League esports when he joined Kyle "Torment" Storer and Jesus "Gimmick" Parra to form Muffin Men which would later become Cloud9.
They finished their first RLCS season as the no.1 team in North America and would ultimately win it all when they dethroned the Dignitas Dynasty in the RLCS Season 6 Grand Final.
SquishyMuffinz has always been the main man at Cloud9 and by any metric is their highest performing player. They are struggling at the moment, a poor showing in RLCS Season 8 saw them in a relegation fight and Season 9 hasn't started as they would have hoped but the one shining light in the team is SquishyMuffinz. 
An unbelievably nutty player who will surely be back to winning ways sooner rather than later.

7) Thibault "Chausette45" Grzesiak - Team Reciprocity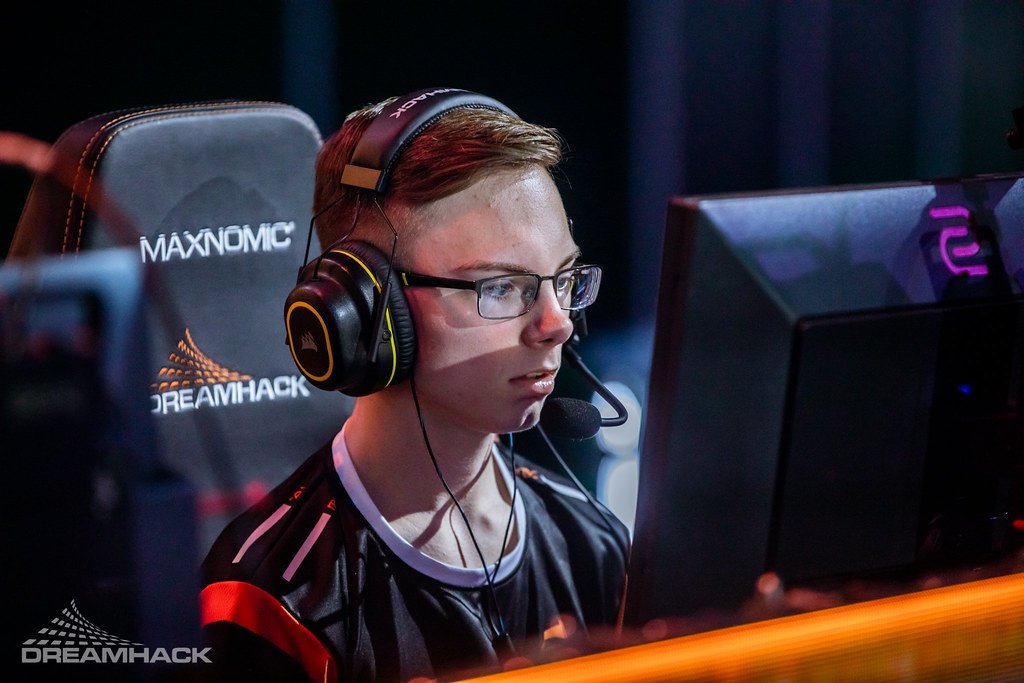 (Credit: DreamHack)
Chausette may be one of the most underrated players in the game. Except by me and other people who rate him, of which there are a lot. A master in defence and one of the best ground dribblers in the game, he can save a shot, dribble by a team and slide it into the back of the net - all in the one phase of play.
And he has the trophies to back it up all that talent. His time at PSG saw him lift two DreamHack majors and he has been dominating Europe with that same roster, now under the banner of Team Reciprocity. They finished 1st in RLCS Season 8 Europe and took home the Regional Championship in a 4-0 demolition of Renault Vitality in the final.
That's all thanks to the immense understanding that Team Reciprocity's trio of Chaussette, Emil "fruity" Moselund and Victor "Ferra" Francal share. They have played together for the best part of two years and everyone knows what each other's role is in the team, their rotations are perfect and Chaussette is always there to pull off a spectacular save or nudge it over the line after relentless pressure.
He is a player you never really "see" before it's too late and that's just how Team Reciprocity like it.
6) Maello "AztraL" Ernst - Dignitas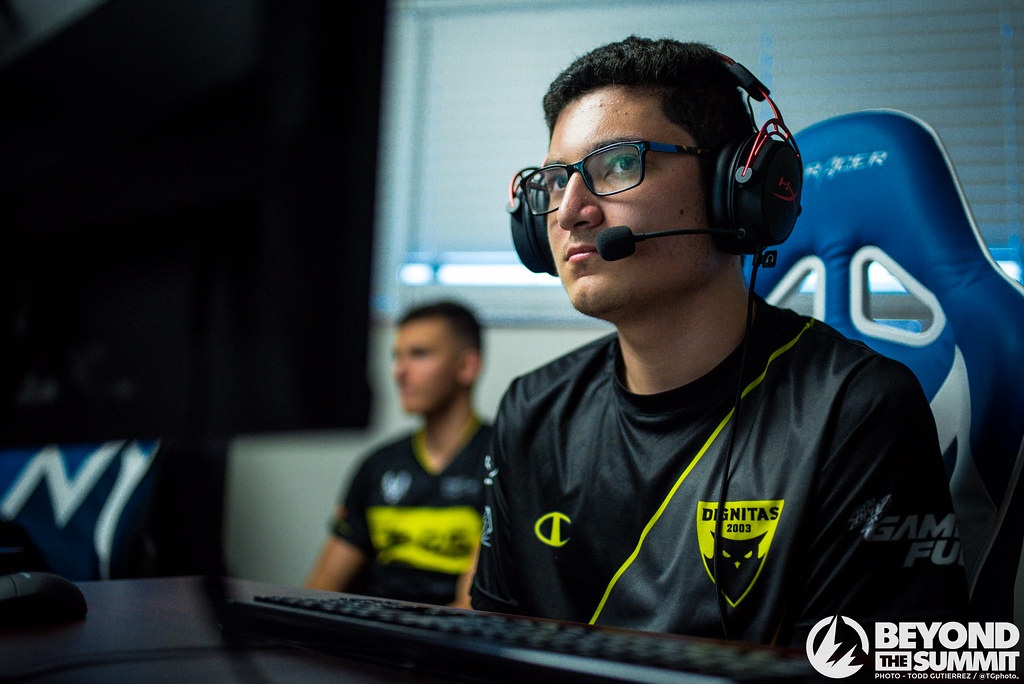 (Credit: Beyondthesummit)

No one has had bigger shoes to fill in the history of Rocket League than AztraL had when he was signed to replace the departed Pierre "Turbopolsa" Silfver, and while it would be a stretch to say he has done that yet, few Dignitas fans would say they aren't excited to see what the Belgian can do for the team.
He made his RLCS debut last season and while it took time for Dignitas to get up to speed they secured qualification for the RLCS Season 8 World Championship. Once there they looked a different team - defeating The Three Sins, Pittsburgh Knights and Spacestation Gaming before eventually being knocked out by Renault Vitality in the semi-finals.
They have carried that good form into RLCS Season 9, playing out of this world and AztraL has been at the heart of everything good about the side. 
He is unbelievable attacking force and easily one of the best passers in the league. Time seems to stop when he has the ball and you never know if he is going to put it on a plate for a teammate or dribble it around the opposition and score himself. Need more convincing? Out of the all the players from EU and NA that have played over 50 games in RLCS he has the highest win percentage (58.23%) and score per game (407.96)
He's just getting started but from what we've seen so far he deserves a place on this list.
---
5) Kyle "Scrub Killa" Robertson - mousesports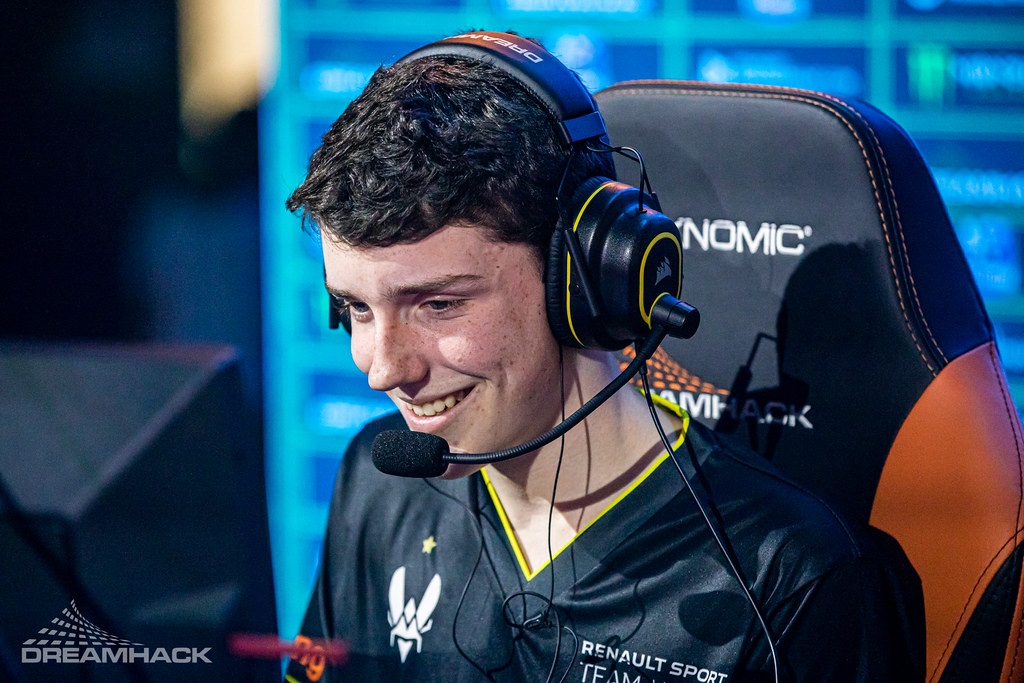 (Credit: DreamHack)
A prodigy in the true sense of the word, Scrub Killa started making a name for himself in his early teens when he began dominating in 1s most notably in fellow Scot, John "Johnnyboi_i" McDonald's iconic show matches. He would challenge players much more established than himself and it was easy to see that he could not only hang with the best, he could beat them too.
These performances made him much sought after by teams but they would have to wait because he was under 15, the required age for an RLCS player.
It was French organisation Renault Vitality, that would win the race for his signature, joining Victor "Fairy Peak!" Locquet and Philip "paschy90" Paschmeyer, for the start of RLCS Season 6.
His first season wasn't the fairytale entrance into the top tier that everyone predicted. Vitality missed out on LAN with the only saving grace being Scrub's Savior of the Season award on account of a couple of clutch performances that turned a potentially disastrous season into a strong foundation to build on.
Vitaly would replace paschy with Alexandre "Kaydop" Courant heading into Season 7 and this roster move helped Scrub to unlock his potential.
He would take home Clutch Playmaker in the regular season and pick up the Day 1, Day 3 and World Championship MVP award after defeating G2 esports in the Grand Final in Newark.
Season 8 saw Scrub and Renault Vitality back in the Grand Final - this time facing NRG. They couldn't pull off back-to-back Championship wins though, with rumours of, if not a rift, a failure in communication between Scrub and his French teammates.
Scrub would be let go, but his reputation was far from diminished. He had proven himself as more than simply a promising wunderkind, but a capable performer at the highest level.
He moved to mousesports before the start of RlCS Season 9, to play alongside Jack "Speed" Packwood-Clarke and Francesco "Kuxir97" Cinquemani.
4) Garret "GarrettG" Gordon - NRG Esports

(Credit: DreamHack)
To say Garrett is an allrounder would suggest he doesn't excel at any one part of the game but that wouldn't be the case. He excels at many aspects of the game and is just very very good at other parts. 
His main strengths are his clinical shooting and an uncanny ability to be in the right place at the right time which has helped him become the top goalscorer in RLCS history.
The American is the only player to attend every RLCS World Championship and his name has become synonymous with the organisation he has represented since Season 3 - NRG.
He has been at the heart of the domination of the North American scene They gave won the North American Regular Season three times since he has been there but success at Worlds has always alluded them and that had put an unfair question mark over the team and GarrettG's abilities. 

But that was all to change with the signing of Pierre "Turbopolsa" Silfver heading into RLCS Season 8. The three-time World Champion gave NRG a swagger that elevated his teammates' performances.
They stormed through the regular season placing 1st with a 6-1 record losing only a dead rubber tie against Rogue Gaming in Week 5.
It would have been for nothing though if they failed at the World Championship, but the NRG roster that turned up to Madrid was different from anyone that had come before it. 
As the top seed, they had to win just four games and duly did that, beating previous World Champions Renault Vitality twice, to take their place at the top of Rocket League esports with GarretG's front and centre.

3) Justin "jstn." Morales - NRG Esports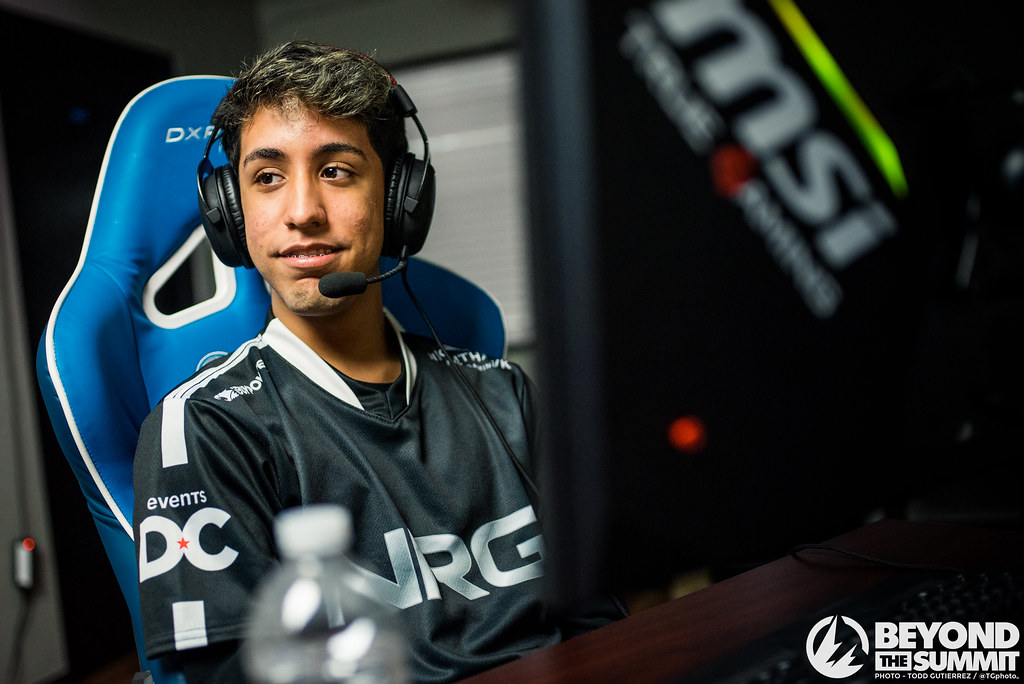 (Credit: Justin "jstn." Morales)
Justin "jstn." Morales has already proven himself to be one of, if not the most mechanically skilful players in the game and he has the wins to back it up. So much so that it might already be a mistake to place the American only 3rd on this list.
He made his competitive debut with Out of Style in the RLRS and blow that competition up finishing 2nd in the Regional Championship, earning them a and jstn. a place in the RLCS. He would make his RLCS debut that season but it would be for another team. NRG saw the obvious potential that he possessed and the North American powerhouse picked him up.
His impact was immediate and he quickly established himself as one of the best attackers in the region. There is no better dribbler in the game, bringing an energy and unpredictability to NRG's attack that makes them the best team in the game.
He is also cool under pressure, his iconic zero-second goal in the World Championship final against Dignitas forcing a game 7. They would go on to lose that game but jstn's reputation as a man for the big moment was cemented.
Heartbreak would turn to ecstasy in RLCS Season 8. Jstn. dominated league play getting 2nd in the in Regular Season MVP and Golden Striker and picking up two player of the week awards. But it was the World Championship he, and NRG, wanted. 
They went through the World Championship undefeated taking down Renault Vitality 4-3 in the Grand Final and left the impression that there was much more to come from jstn and this NRG side.
2) Alexandre "Kaydop" Courant - Renault Vitality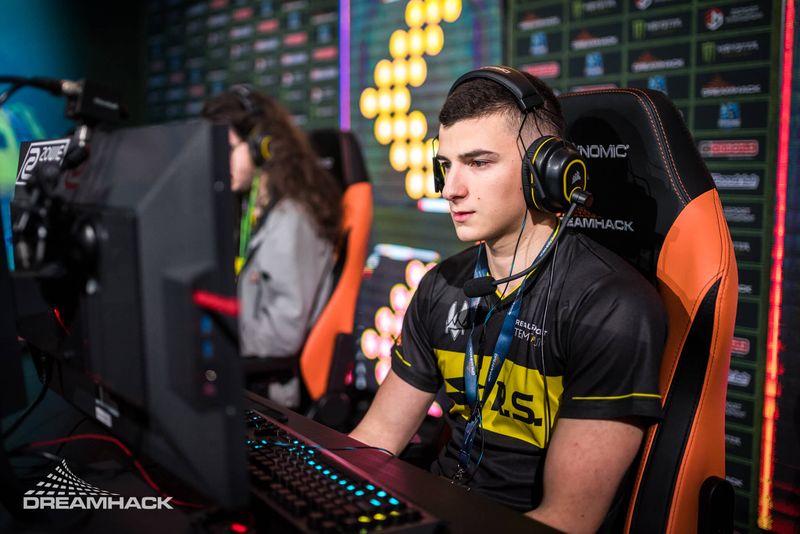 (Credit: DreamHack)
Kaydop has been a fixture in the RLCS since Season 3 but made his name before that as one of the best 1s players in the world. Winning a string of Gfinity and Mock-It eSports tournaments. 
He couples a technically proficient playstyle with an ice-cold competitiveness that has seen him become one of the most successful players in Rocket League history.
He has won the RLCS World Championship three times, once under the banner of Gale Esports and then Dignitas. Creating a literal dynasty that people coined, funnily enough, the Dignitas Dynasty. That team is no more with Turbopolsa making his move to NRG and Kaydrop heading to Renault Vitality.
Success continued there for the Frenchman. He won the RLCS in his first season with the organisation, followed up with a runner's up medal after losing to NRG in the World Championship of Season 8.
Everywhere he has been Kaydop has been the star performer and he has a slew of personal awards to attest to that - World Championship MVP in Season 5. Golden Striker in Season 6. Regular Season MVP in Season 3. Regional Championship MVP Season 7 and we could go on and on.
A phenomenal player, with a track record beaten only by one other player. More on him later.
1) Pierre "Turbopolsa" Silfver - NRG Esports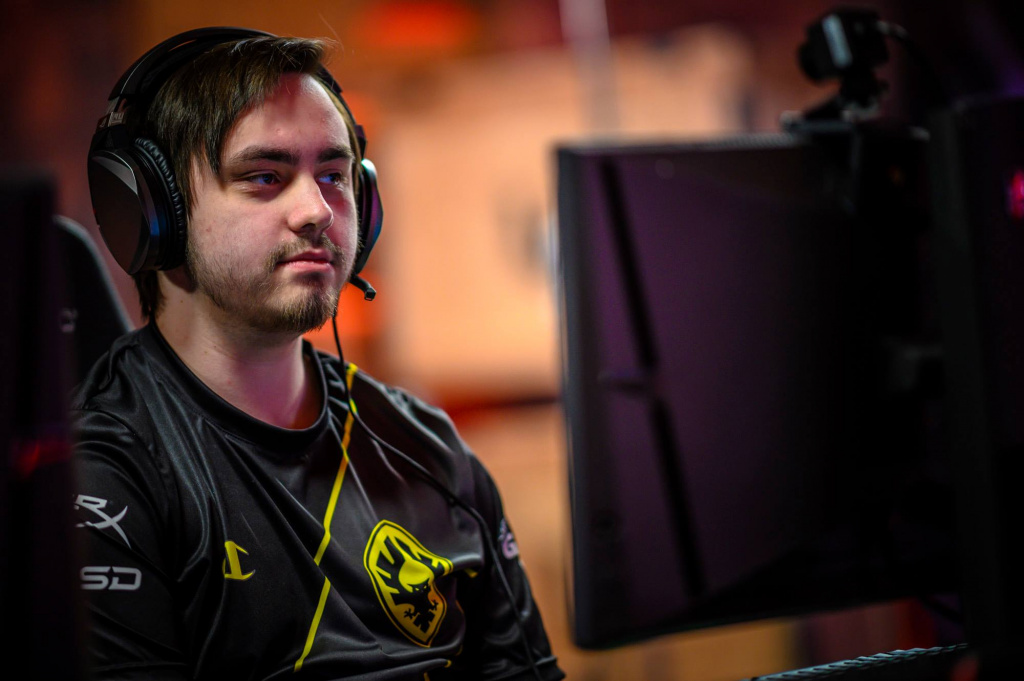 (Credit: DreamHack)
Few would disagree but some might so I am going to make a case for Turbopolsa being the GOAT of Rocket League.
This is a man who was subbed in for Northern Gaming before the RLCS Season 3 World Championship, went through an insane lower-bracket run ultimately meeting and defeating Mock-It in the Grand Final.
With one World Championship under his belt, Turbopolsa was on the move.
He went to Gale Force Esports, joining up with Alexandre "Kaydop" Courant and Jos "ViolentPanda" van Meurs to create what would ultimately become known as the Dignitas Dynasty. In his first season, they defeated Method to take another World Championship and Turbopolsa's second.      
But he wasn't finished, Season 5 brought further success and another Grand Final. This time against NRG, and yes "THIS IS ROCKET LEAGUE!" A game that will long live in the memory of any fan of the game. Justin "jstn." Morales scored a 0-second goal to take it to a Game 7 and it looked like momentum shifted to NRG and Turbopolsa's dream of a third straight World Championship was slipping away.
Turbopolsa had other ideas though, popping up to capitalise on a defensive mix-up between GarrettG and Jayson "Fireburner" Nunez and Turbo does what he does best - being in the right place at the right moment - scoring the "easy" goal and deciding the big matches.
Times were a-changing at Dignitas though, another Grand Final appearance in Season 7 was secured but this time they lost to North America's Cloud9. Kaydop left for Renault Vitality while Turbopolsa stayed another season but it was a miserable time for the Swede, the failed to make LAN and something had to change.
It was then that he made history again. This time becoming the first Rocket League player to move from Europe to play in North America, joining NRG with the goal of getting them their first RLCS World Championship.
They cruised through League Play and honestly the World Championship itself setting up a Grand Final against Renault Vitality. 
The stage was set and NRG duly delivered winning their first and Turbopolsa's fourth Worlds with a Game 7 overtime goal from "jstn." 
Turbopolsa would be named the World Championship MVP that day testament to his impact on a side that, before his arrival, could never quite get it over the line.