Guild Esports have secured themselves a whole lot more than just first place with their Spring regional performance.
In their Grand Finals debut since the start of the RLCS Season X, Guild defeated independent team Aether, bringing their dreams to a halt and crowning themselves Regional Champions, celebrating with a comfortable 3-0 Game 5 lead.
The team composed of Joseph "Noly" Kidd, Thomas "ThO" Binkhorst and led by former World Champion David "Deevo" Morrow not only have won their first RLCS X tournament but also have clinched both a Major and RLCS X Championships participation.
Guild walks away with $30,000 in earnings and 451 RLCS points whereas 2nd place Aether finished with $15,000 and 350 points -- these finishes are both teams' best in the totality of Season X.
Clash of the newcomers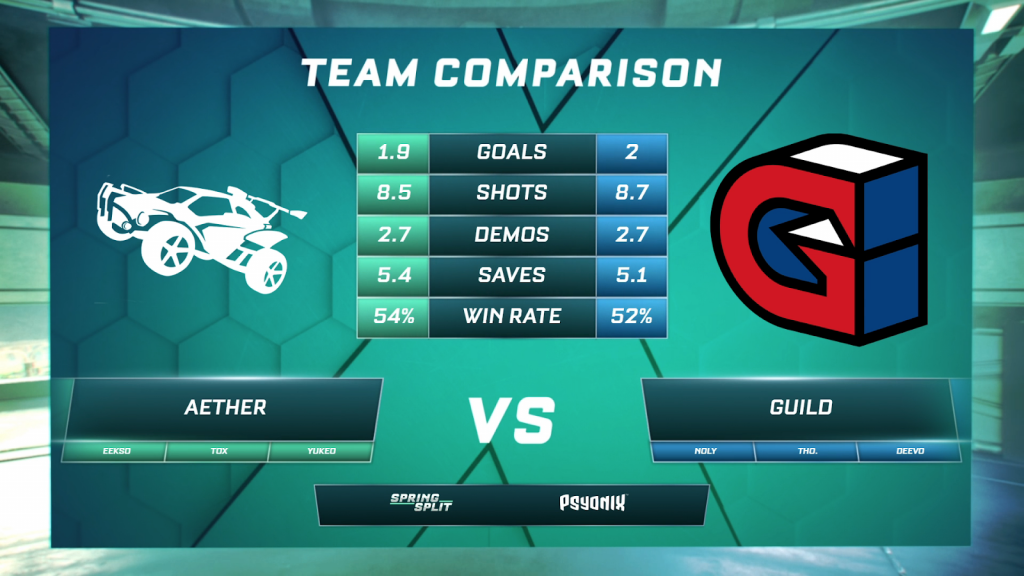 (Picture: Psyonix)
Both teams were making their RLCS X Grand Finals debut in the last regional tournament for the region. RLCS Season X has held two major tournaments and nine regional events where both Aether and Guild had finished top four at best.
In the search of making history as the first independent team to take home a regional, Aether quickly jumped on top.
Taking advantage of a Guild missed rotation, Dylan "eekso" Pickering shot the go-ahead goal that allowed Aether to take Game 1 and the series' lead.
As much as a hot start can help the team's confidence and momentum, it sure wasn't enough. 
Guild Esports immediately clapped back winning all four games needed to become champions in a row, even having Joseph "noly" Kidd force Game 4 into overtime and taking the regional crown the very next game.
Similar dominant performances all-around
Both Guild and Aether walked out of the round-robin stage of the tournament as their group's number one seed, earning themselves an Upper Bracket placement during the Knockout Gauntlet.
Whilst both were presented with big-time names during Saturday, both teams advanced after winning their series 3-1, Aether knocking down Wolves Esports and Guild toppling Galaxy Racer to advance to Championship Sunday.
Their single-elimination bracket runs had them face off against the very best in the regions. Aether had to eliminate Galaxy Racer and newly acquired Godsmilla's Team-turned-BS+COMPETITION to advance to their first-ever RLCS X Grand Finals.
On the other hand, Guild Esports reverse-swept Wolves Esports in the best-of-seven series and then took out the European behemoth of Team BDS in the Semis on their way to crown themselves Regional Champions.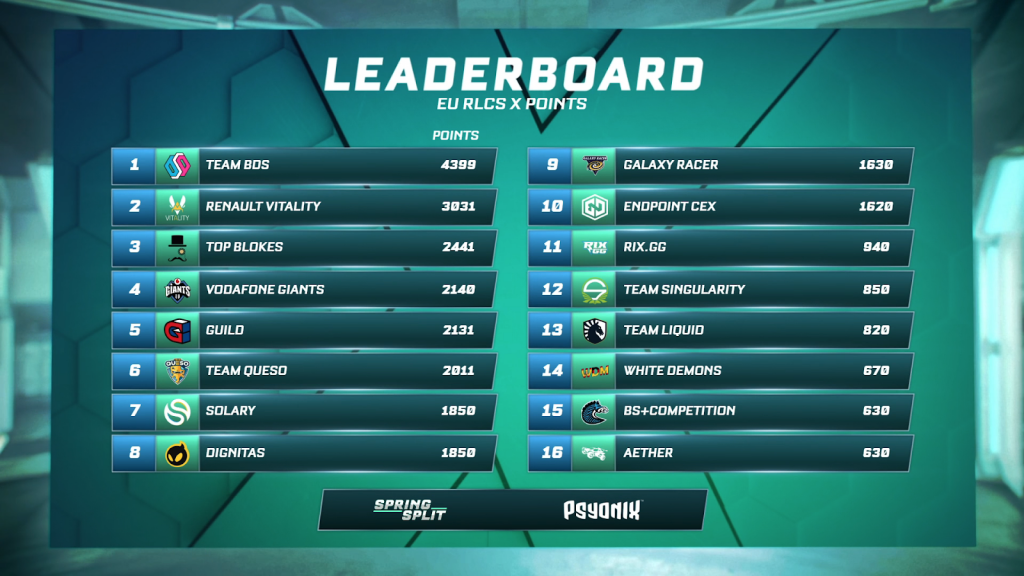 (Picture: Psyonix)
With this result, Guild not only wins their first regional event but also clinches their Major tournament and RLCS X Championships appearances whilst Aether only confirms their participation in next month's Major, missing the top six spots by a long shot.
You can relive this Spring Regional Grand Finals VOD available on Rocket League Esports' Twitch and YouTube channels.
For more Rocket League content, make sure to follow our GINXTV portal @fastkickoff on Twitter!