Rix.gg and BS+COMPETITION have dethroned the Kings of European Rocket League -- maybe not in the way they had hoped.
Rix and BS went head-to-head on 16th April during their Group B round-robin section of the tournament. In the best-of-five series, both underdogs reached added time, ultimately breaking the RLCS overtime record for the longest one in history.
The matchup recorded a 17:41 overtime with a full 22:41 of continuous professional Rocket League played including regulation.
Unfortunately, due to the number of games played during round-robin, some of the games remain off-stream as both the Rocket League Twitch and YouTube channels fit in as many live matches as possible.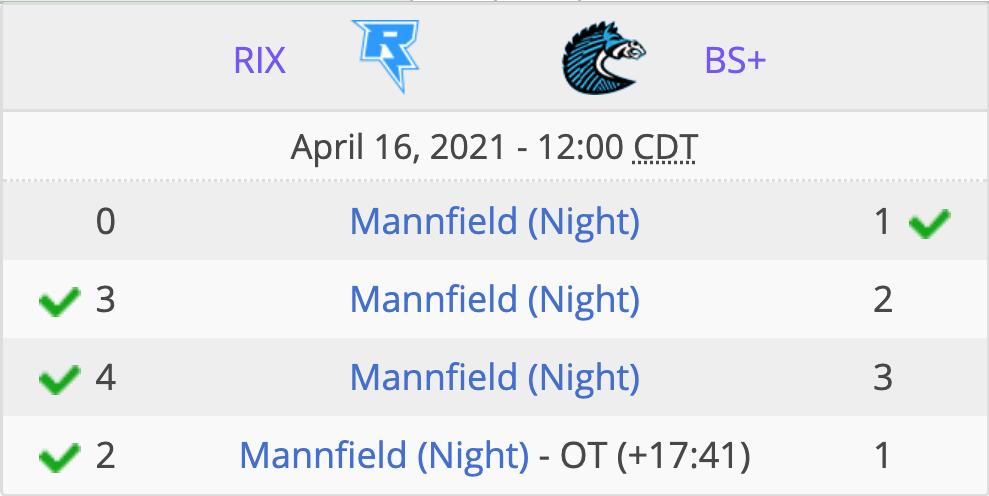 Final match results for the Rix.gg vs BS+COMPETITION series (Image: Liquipedia)
This, though, has been a problem in the recent past for the exact same reason, as one of the overtime records BDS shattered in early March had been achieved off-stream due to the same formatting and logistical issues.
With Team BDS breaking the RLCS overtime record twice in one day against and G2 recently achieving the North American overtime record, it now means that the top four longest OTs ever have been played, not only in RLCS X, but in the Spring Split alone.
Rix.gg took the series in Game 4 but BS+COMPETITION had the last laugh. The former Godsmilla's Team is leading their Group B as the number one seed and will enter the Knockout Gauntlet through the Upper Bracket.
Godsmillas's Team was acquired on 12th April and BS+COMPETITION as an org is already engraving their name in the RLCS history books.
Front-runner in the group stage and RLCS overtime record holder? Not too shabby for a start, if you ask us.
For more Rocket League content, make sure to follow our GINX TV portal @fastkickoff over at Twitter!