G2 have cemented their place at the top of North American Rocket League, with a dominating performance against rivals NRG in the Grand Finals of the Spring Series.
G2 entered the Grand Final with a 1 game advantage, after coming through the winner's bracket, but they barely needed it winning three straight games to defeat NRG 4-0 taking home the top prize of ,000.
NRG simply failed to do what they do best, control matches and score goals, with G2's suffocating, and utterly clinical attack led by the irrepressible Jacob "JKnaps" Knapman, penning NRG into their own half for the vast majority of the match.
Even guest commentator and US soccer legend Landon Donovan could see which way the wind was blowing.
This wasn't a lucky victory, or a team just being better in one match, beating NRG handily in the winner's final earlier in the day puts that notion to bed. No, this was a team who have found a playstyle that brings with it consistency and bags of goals and NRG will be in a forced period of soul searching to as they chart a path back to the top.
NRG won't have to look far for a blueprint of how that return might look. Just six months ago G2 were fighting for their top-flight lives in Season 8, but they commendably stuck with their roster, change their playstyle and are now reaping the rewards with victory the Regional Finals of Season 9 and now the Spring Series, with performances that hint at more to come.
The Spring Series returns next weekend with the Oceania region, followed by the European action on 9th-10th May.
Spring Series NA Final Standings

Rogue make the most of second chance
Luck, adversity, conflict - all have the capacity to turn a negative into the positive and Rogue entered the Spring Series with a dose of all three, and duly wrung out a performance that defied expectation getting to within one game of the Grand Finals.
But it could have been all so very different. So let's go back through a week that may prove to a be the making of this Rogue side.
First, there was a roster change, with Leonardo "Turinturo," Wilson, formerly of Charlotte Phoenix, being brought in to replace the departed Nicholas "Wonder" Blackerby. 
Hardly a controversial decision, but roster changes usually need time with a period of adjustment for players to find their rhythm, something which Rogue didn't have heading into the mid-week qualifiers. They were knocked out by Jamal Jabary in the semi-final cutting short Turinturo's honeymoon period to just a matter of days.
That performance reportedly led to tension between players with Jason "firstkiller" Corral being seen in a Twitch chat suggesting that when Rogue would be looking to "upgrade" the roster when they were able to.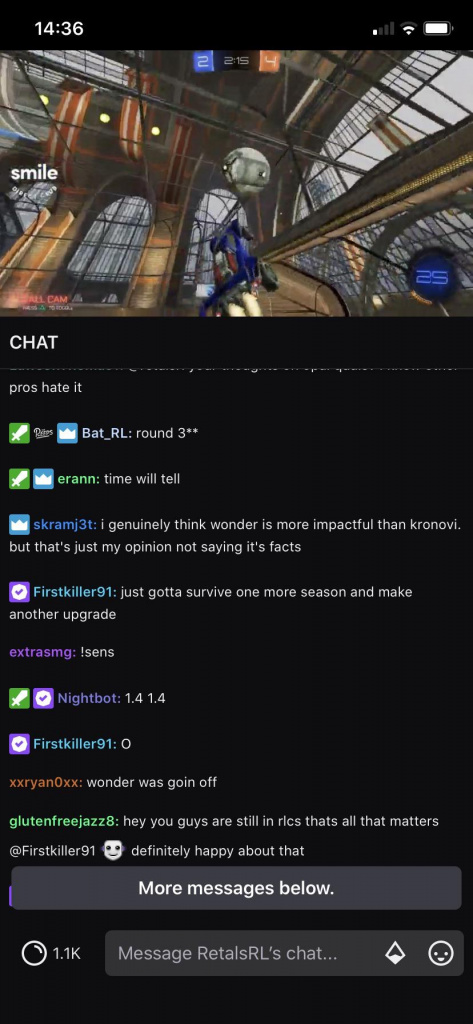 That comment that could only be aimed at Cameron "Kronovi" Bills, the senior player of the squad and a legend in the scene.
And with that, it looked like Rogue's team could be coming apart at the seams but a fortunate turn of events gave the roster an opportunity to turn a new leaf.
It was revealed Jamal Jabary had fielded an underage player during qualifiers and were subsequently disqualified from the Spring Series proper.
A tiebreaker would be held to decide who would take their place and Rogue beat eUnited to kick off a tournament that would help change the narrative of this team.
Wins against 72PC, Pittsburgh Knights and Spacestation Gaming followed. There was a show of unity between the players as all changed their names to appear in all caps.
There was consistency in their play and some stunning goals - no more so than the overtime game-winning goal by firstkiller against SSG to send them into the Losers' Finals.
They would ultimately be beaten by NRG Esports 4-1 in the losers' final, showing that there not yet amongst the best of the best.
There is much work to be done, especially in defence, but there are so many positives to take from this tournament - Turinturo looks an upgrade, firstkiller proved he can back up his words, and if they can keep performing as a team they will surely go on to bigger and better things.