European organisation Heroic is entering the
Rocket League
esports with a bang after announcing the pick-up of one of the hottest independent teams in the circuit.
On 15th November, the org announced the signing of The Flying Dutchmen consisting of Thomas "ThO." Binkhorst, Ole "oaly." van Doorn, coach John "Virge" Willis and two-time World Champion Jos "ViolentPanda" van Meurs.
ViolentPanda was a part of one of the most dominating rosters in RLCS history alongside Alexandre "Kaydop" Courant and Pierre "Turbopolsa" Silfver winning two consecutive World Championships in Seasons 4 and 5.
Both Virge and Panda, two staples of the Rocket League esports scene, were let go during the offseason by renowned car soccer organisation Dignitas as results started to plateau for their incredibly stacked roster's expectations.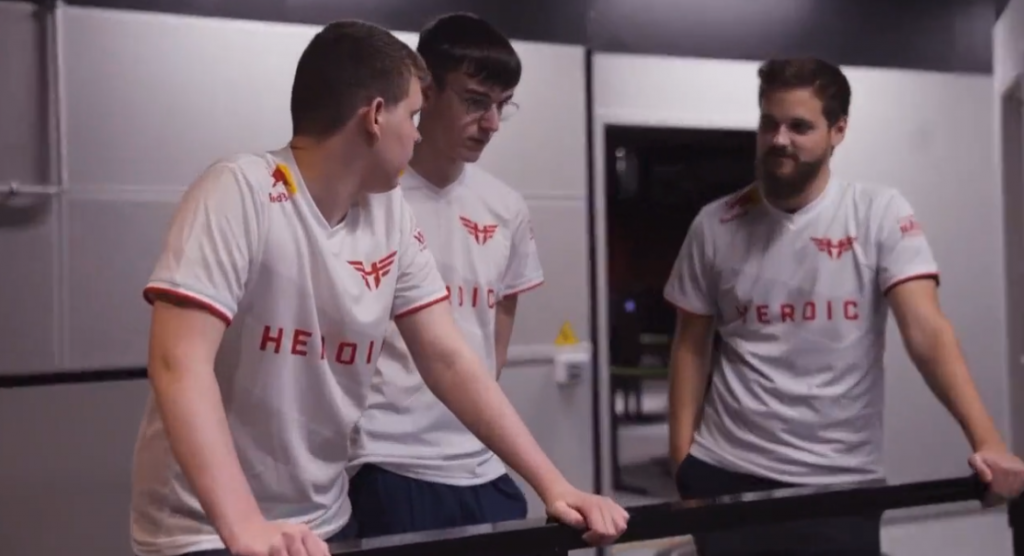 Coach Virge, regarded as one of the best to ever do it, revealed he stuck around DIG to keep working with Panda. "I like ViolentPanda a lot. To work with him, I had to be on Dignitas. So I stuck around a lot longer than I would've", the American coach stated as the duo revealed their intentions to keep working together now under the independent team, The Flying Dutchmen.
The Dutchmen recruited other Dutch free agents in Oaly and ThO who were released from Wolves Esports and Guild respectively over the course of the summer. Together, TFD has been putting numbers and remained the only independent team consistently participating in RLCS Main Events.
Amassing nearly ,000 in only two RLCS events and placing Top 11 and then Top 8 in the playoffs, ViolentPanda and company were qualifying to back-to-back regionals without an org to represent.
Fans and casuals alike noticed that from every event's Top 16, the only squad missing a banner to fly was TFD and Heroic saw an opportunity to sign a trustworthy roster with credentials to back them up.
Now, the Heroic boys will be competing in the third and final Fall regional of the old continent for a chance to qualify to the Fall Major and represent Europe in the first RLSC LAN event in almost two years.
Make sure to follow us at @33Boost on Twitter for more news, content and giveaways and check out our dedicated Rocket League GINX TV section.
Feature image courtesy of Heroic.