Former professional Rocket League player popular content creator Treyven "Lethamyr" Robitaille has signed with Spacestation Gaming.
The announcement was made by Spacestation Gaming through an in-game Rocket League skit with other signed content creators like Jared "SunlessKhan" Zook and JonSandman, to name a few.
Lethamyr is sure to hit one million subscribers in the first half of 2021, currently sitting around 823,000 subs, and is drawing hundreds of thousands of views on the daily with his videos.
The 25-year-old is prominent for his work designing custom maps; coding, texturing and modelling them himself, later hiring a full-time team to take on bigger projects with faster turnaround times, like his Rocket League x Among Us creation revealed in December.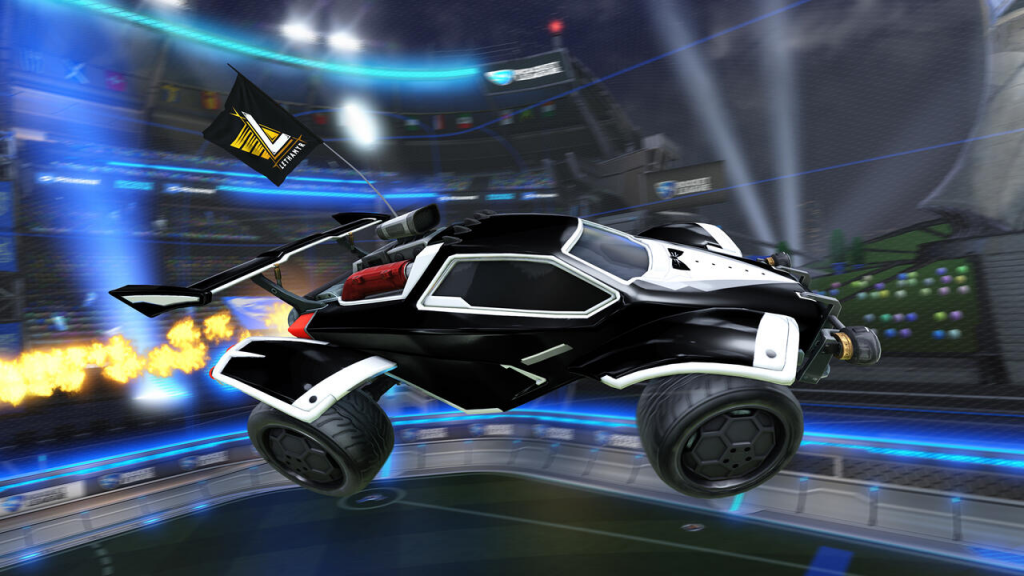 (Image: Psyonix)
After playing for Ghost Gaming and being brought to mouseesports to coach, Lethamyr preferred content creation and retired from the competitive scene, turning into one of the hottest commodities as the highest-profile content creator still a free agent.
He now joins Spacestation Gaming content creators SunlessKhan, JonSandman, Widow, Sir Classy, Neato, Ryan "King Ranny", Veeds, Kevin "Tri House" Fredrick, ChellChee, Kiaa, Mira and Zeke.
Orgs sign content creators for a multitude of reasons: expanding reach, enriching sponsorship deals and maximizing the number of impressions.
It's a deal that helps both organisation and creator. The latter gets the support, exposure and presumably a fixed income from the org.
Major Rocket League orgs have their fair share of content creators signed like Wyatt "amustycow" and Joni "JZR" Humaloja with NRG or Athena for G2 Esports.