Wolves can't howl without going WOO. Wolves Esports released Luis "LuiisP" Puente Peña who was part of the team since they entered the RLCS scene in November 2020.
After being a founding member of our Rocket League roster and contributing to our strong start in the game, we say goodbye to a legend, @LuiisP_RL .

We wish him the very best, and good luck for his future competitive career!#WolvEspic.twitter.com/Y52oS9Me4b

— Wolves Esports (@WolvesEsports) March 5, 2021
LuiisP departure comes after poor RLCS X finishes and rumours of tryouts being held for his replacement, with Aether's Dylan "eekso" Pickering and free agents Jayden "Stealth" Court and Kérian "Kérian" Candolfi trying out for the third-man spot
Wolves are rumoured on settling with Francesco "kuxir97" Cinquemani, RLCS Season 2 World Champion. The signing is set to be made official soon after LuiisP departure.
Less than three hours after the release announcement, though, WOO's captain, Maël "Kisai" Villain announced their RLCS X Spring Split roster with the addition of LuiisP to the team.
Happy to announce "The WOO" roster for spring split !@Kisaiii 🇫🇷@Forece_ 🇫🇷@LuiisP_RL 🇪🇸

Excited to see what we can do together ! 😃

— Kisai (@Kisaiii) March 5, 2021 
The fast-paced succession of events points to LuiisP being aware of the rumours or the Wolves organisation being open with him about them in order to provide him with a fair chance to land another starting job.
Besides Kisai's leadership, LuiisP will be joining starter Léo "Forece" Boulon, substitute  Hugo "Maaivy" de Carvalho and coach Thibaut "ImaginaXion" Mghaoues. LuiisP will be taking Jovan "Parka" Richet's place after leaving the team on 27th February.
WOO currently holds 21st place in Europe with 160 RLCS points, one spot below LuiisP's former team, 22nd place Wolves with 240 points.
If the signing rumours were to be true, kuxir97 would be joining team captain Rix "Rix_Ronday" Ronday, Ole "Oaly" van Doorn and coach Joessi "Juicy" Moorman on the Wolves Esports' roster.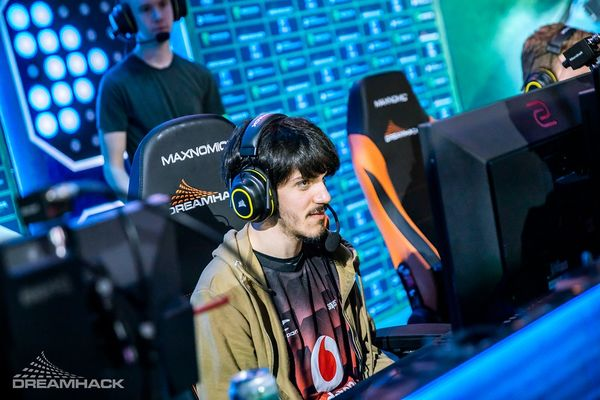 The supposed replacement of LuiisP in Wolves Esports, kuxir97 (Image: Dreamhack)
While both teams are far from entering dangerous territory for currently-qualified World Championship teams in the EU Top 6, both rosters can make some damage around them coming off with some points and a share of the prize pool as there are three more Regional Events ahead of them to finish the season.
WOO and Wolves Esports will be looking to make one last run for it as the start of the RLCS X Spring Split Regionals are right around the corner for the old continent.