The Spring Split is flying by as fast, if not faster, than its Fall and Winter cousins. The second regional looms with the Spring Major just around the corner -- next thing you know, we are getting the details for the World Championship.
If all is to work out, we should be seeing the continents collide somewhere between May and July of 2021, but until then, each region has their own beef to squash and settle.
From retirements and replacements to comebacks and three-peats, there's a whole lot to cover before the next North American instalment.
Without further ado, here's everything you need to know before the second NA Spring regional.
1. Rizzo's replacement in G2: Dreaz
Dillon "Rizzo" Rizzo is allegedly out the door. He had his Verizon 5G Ultra Cup top four performance, a retirement party and a goodbye tweet by G2 themselves.
This put Andres "dreaz" Jordan, G2 Esports 16-year-old sub, in a tough spot, starting as soon as Rizzo left in the team's The Grid run.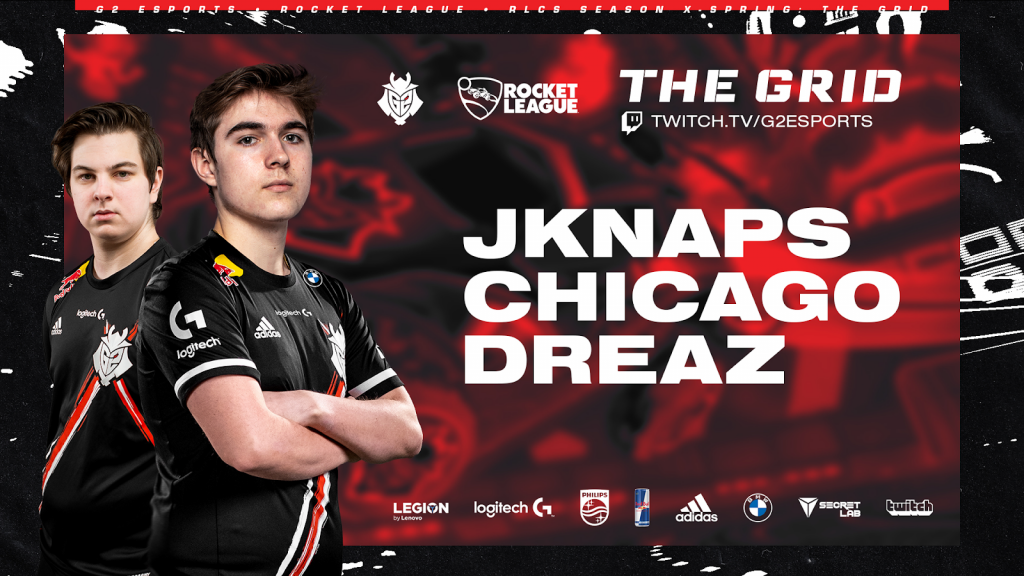 (Picture: @G2esports/Twitter)
Defeating eUnited, Oxygen Esports, Charlotte Phoenix, La Familia and dropping only to Pittsburgh Knights, it wasn't until beating Kansas City Pioneers that a real threat opposed the G2 Samurais.
With a very surprising 5-1 series and 16-4 game record in their run, Dreaz seems to be holding down the fort in Rizzo's absence. But serious evaluation awaits, as we wait to see see how he fairs come the next regional event.
2. Top four leaderboard shuffle
The top of the North American leaderboards is no stranger to being shaken up compared to its European counterpart. 
This upcoming regional event can alter some, if not all, top four spots in the region. While 1st and 2nd place are safe from 3rd and 4th, these pairs are a threat to each other and the smallest slip up might mean giving up your seed.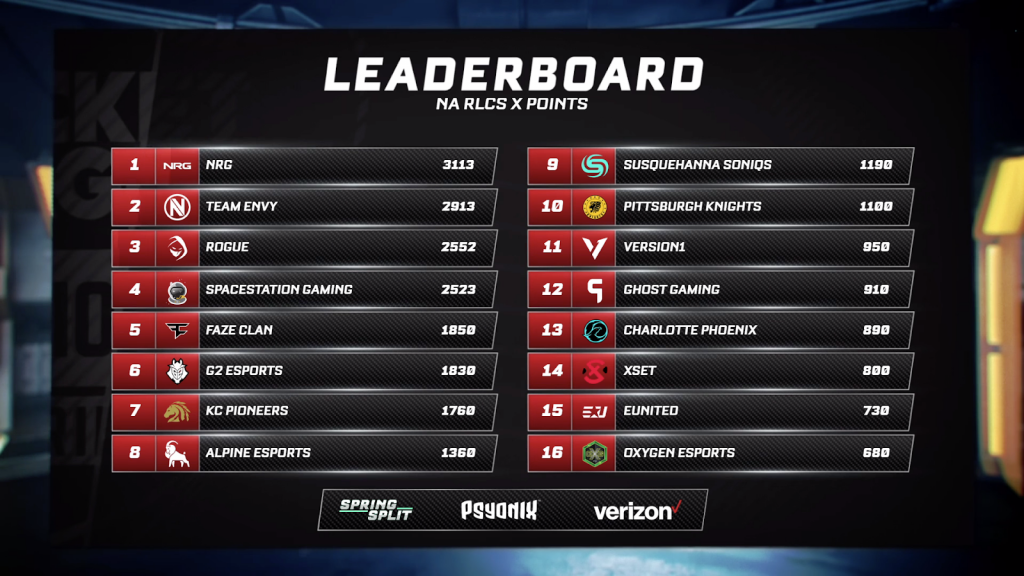 (Picture: Psyonix)
Thankfully for NRG, Team Envy fell in the same 5th-8th regional finish, keeping their lead over their overall 2nd place but with Rogue's championship win, Spacestation dropped to fourth after not making the cut for Championship Sunday.
We have seen it before and we might see it again -- come World Championship time, seeding is key and these four teams are trying their best for it to go their way.
3. Last chance for 8th, 9th and 10th seeds
In a much spaced out race than in Europe, the top six teams that will qualify for the World Championship are way clearer in North America.
While anyone in the top 10 is still mathematically contenders, Alpine Esports, Susquehanna Soniqs and Pittsburgh Knights really need to perform better to have any chance of dethroning FaZe Clan, G2 or KCP.
With G2 overstaying their welcome with this last top-four finish, FaZe's not too shabby top-eight showing and Kansas City Pioneers' runner-up title, it'll be a hard task for the 8th-10th seeds to try and qualify for Worlds.
4. FaZe Clan's time to hold on
Speaking of which, The Peeps-turned-FaZe Clan had an average performance, to say the least.
Of course, before signing with the organisation, The Peeps were just an independent team crushing it in the North American region.
While we believe their Verizon 5G Ultra Cup top eight placement is getting too much attention as it's one sole result and not their worst, it's natural to hold the team and organisation's name to a higher standard after the contract signing.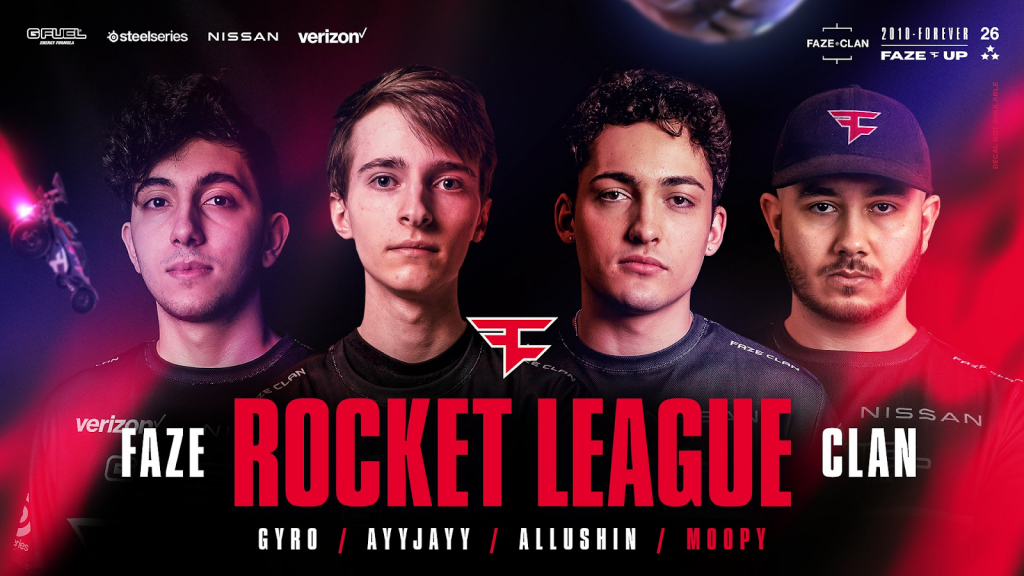 (Picture: @FaZeClan/Twitter)
With that said, FaZe Clan is holding on to dear life and I'm pretty sure the orgs' higher-up wouldn't be the tiniest bit happy to hear the team they signed at the home stretch of RLCS Season X missed out on the World Championship.
Thinking about it, FaZe Clan need to get their peeps together before the squad gets dropped one more time.
5. Rogue three-peat?
We don't think Rogue gets half enough of the credit they have earned and deserve.
The back-to-back regional champions might even shock the world this next tournament with yet another title win, finally establishing atop the contenders' list for the World Championship.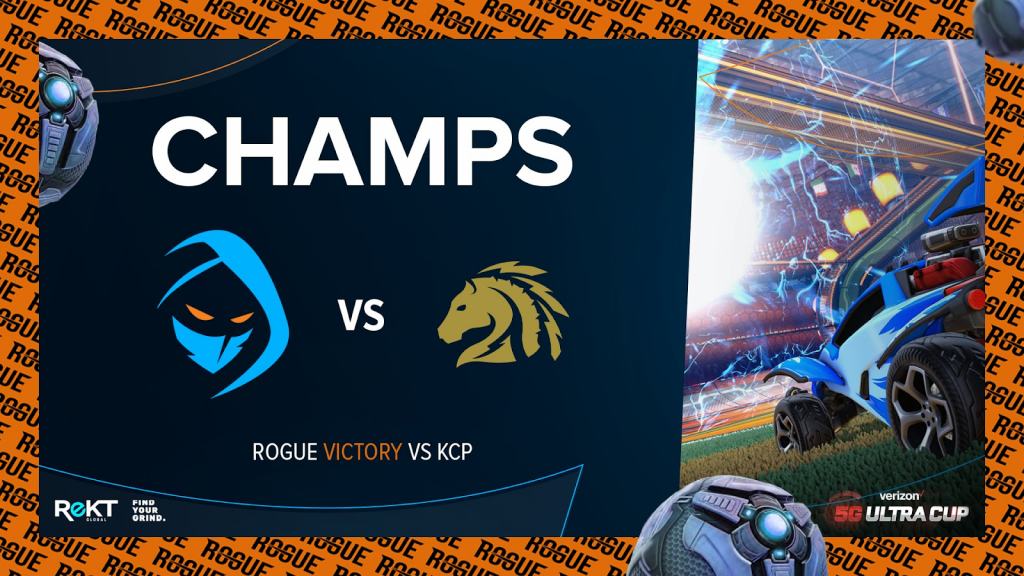 (Picture: @ROGUE/Twitter)
Also, it would be great if the win came against Team Envy not only to topple three different teams in the Grand Finals but to see one last passing of the torch as Envy holds the record for most consecutive regional championships in North America with three during the Fall and Winter splits.
Whether Rogue ties history or a newcomer surprises the region, make sure to catch the second Spring NA regional as we near the RLCS Season X finale, the World Championship LAN event.