There is nothing quite like the feeling of shame and regret that is telling a risqué or mean spirited joke -- the ones you would tell only amongst the very closest of friends when the bonds are so deep that the edge is taken off them -- and then realising you don't quite have the audience for it.
Those feelings could only be amplified if, instead of making that mistake at dinner with your spouse's parents or a work meeting, it was instead broadcast to thousands of people who had no idea of your relationship with the targets, taking instead your familiarity with them as outright rudeness.
That was the situation that Rocket League caster Sean "Spaceman" Rogers found himself in last night, as he let rip on the participants taking part in the Team Envy: Predator Cup.
Spaceman is no newbie to the Rocket League scene, a frequent sight on the Rocket League Championship Series desk and also a part of esport organisation, Rogue, and their broadcasts during The Grid.
It's the latter that sees him bring a different energy to the broadcasts, roasting players, other casters, and the scene in general. It's meant as banter and everyone involved know each other, are friends, and see the humour in it.
However, Spaceman made the mistake of bringing that energy to Team Envy's pro and content creator invitational, joined on the desk by Pierre "Turbopolsa" Silfver, Matt "Perino11" Perino and Corey Dunn, and it's safe to say most hadn't previously seen this side of Spaceman's casting repertoire and it left viewers shocked and "confused".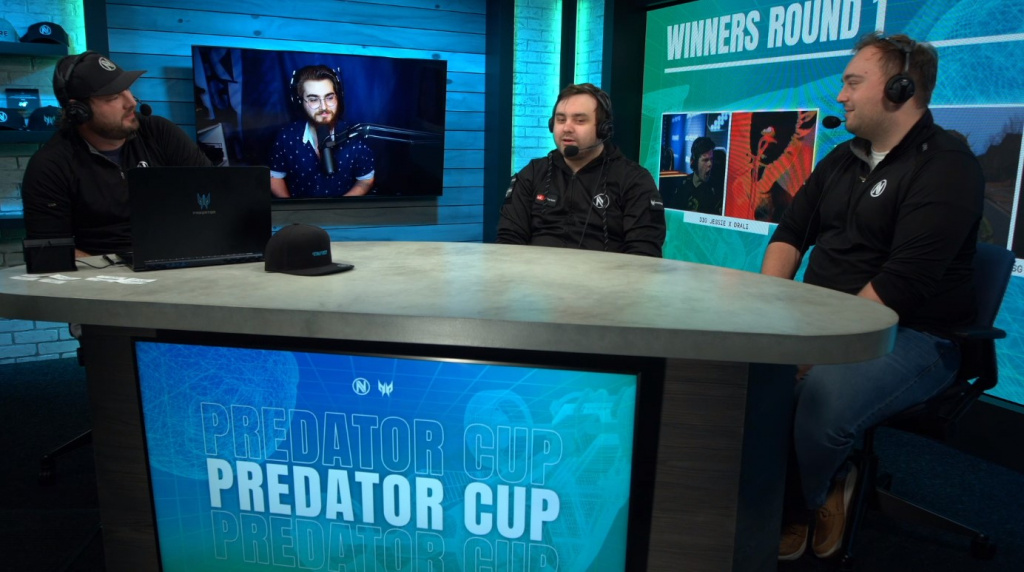 Spaceman joined the Team Envy cast remotely. (Picture: Team Envy)
In a clip posted to Twitter by Matt "Kovalo", and which subsequently went viral, Spaceman can be heard bashing Rocket League content creators, "Cailee" and "Thanovic", as well as Rocket League pro Michael "WondaMike" Santoriello.
I'm a bit confused about this casting from @SpacemanSR? What was the point of throwing all these insults towards the content creators and pros invited to participate in this event. pic.twitter.com/oCJ3xgcx1y

— Matt ⚡️ (@Kovalo) June 27, 2021
At one point he suggests Cailee and Thanovic have been ragged on a lot with the comments but that they "rightfully deserve it", and with WondaMike he goes for the jugular:
"I hope that every scout is watching this. I hope that your off-season is as rough as ever."
The jokes fell flat with the audience though, and as the clip blew up and more people spoke out, including NRG musty who called the casting "ridiculous", Spaceman took to Twitter to explain himself.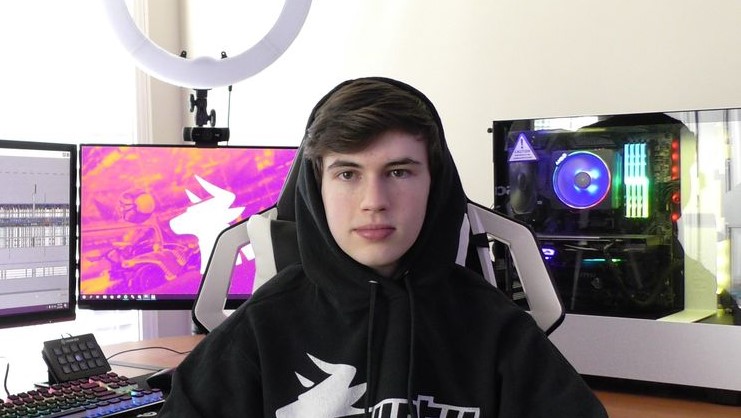 Rocket League content creator musty couldn't quite believe what he was hearing. (Picture: YouTube / amustycow)
"I'm friends with Wonda & Cailee and we were ripping on everyone," explained Spaceman. "The entire broadcast was about joking around and ripping on the players but also highlighting their talents. None of this was serious, and I wouldn't make jokes if I didn't know these people."
That was refuted by Kovalo though, saying he wouldn't have been made aware of the tone of the cast if he hadn't seen those competing in the tournament taking issues with Spaceman's comments. An assertion perhaps backed up by WondaMike who retweeted Kovalo's video with an arched eyebrow emoji.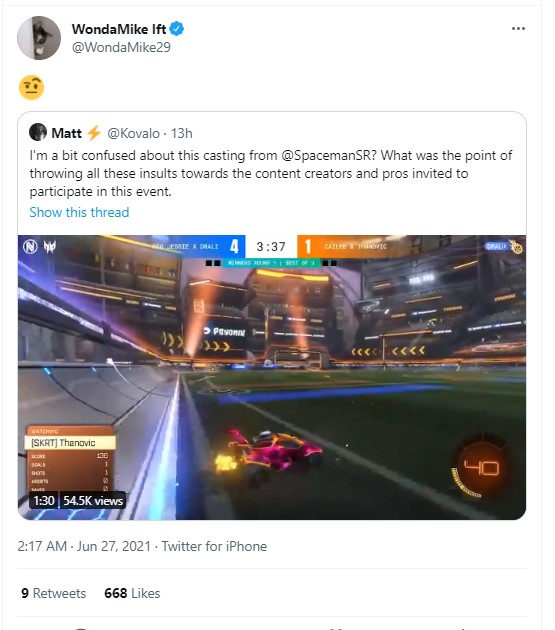 It's safe to say WondaMike didn't see the funny side. (Picture: Twitter / WondaMike29)
Others stepped in to support Spaceman including Dignitas' Jack "ApparentlyJack" Benton who said while some of the comments went "too far", the context they were made in, an invitational for content creators and pros, meant he shouldn't be judged too harshly.
@SpacemanSR does absolutely not deserve any of the ridiculous hate he's receiving from this. He apologised enough and the first time was enough.

Some of you lot man...

— DIG Jack (@ApparentlyJxck) June 27, 2021
Spaceman did end the night by posting a full apology, claiming he is "incredibly sorry" and is in the process of reaching out to those affected as he looks to "make amends".
"I'm reaching out to everyone individually, I feel absolutely awful that any of this hurt anyone," wrote Spaceman. "I do this on Rogue HQ and this was not the time to replicate that style. This is my fault, no one else's. I'm so incredibly sorry everyone, I'll work to fix this."
Spaceman's cast wasn't the only cause célèbre of the night as a Mexican content creator was accused of using bots to rig a vote that, if he won, would have seen him take part in the competition.