"Started from the bottom, now we're here", CinderBlock right now, probably.
Mod developer of two of the most viewed and downloaded Bakkes Mod plugins and creator of Rocket League Top Gun and Rocket League Among Us, CinderBlock has made his dreams come true.
On Monday 26th April, the long-time community member announced he has been hired by Psyonix Studios as a Gameplay Programmer, tweeting out his new, hard-earned in-game Developer player title.
"From the moment I started modding, this was always the goal. I'm thrilled to be able to contribute to Rocket League directly now!", CinderBlock stated with plenty of community members supporting the newest Psyonix employee.
Although he remains a very mysterious figure in the scene, CinderBlock's name is attached to many key moments for the community that helped grow the player base and get the Rocket League name out on the mainstream.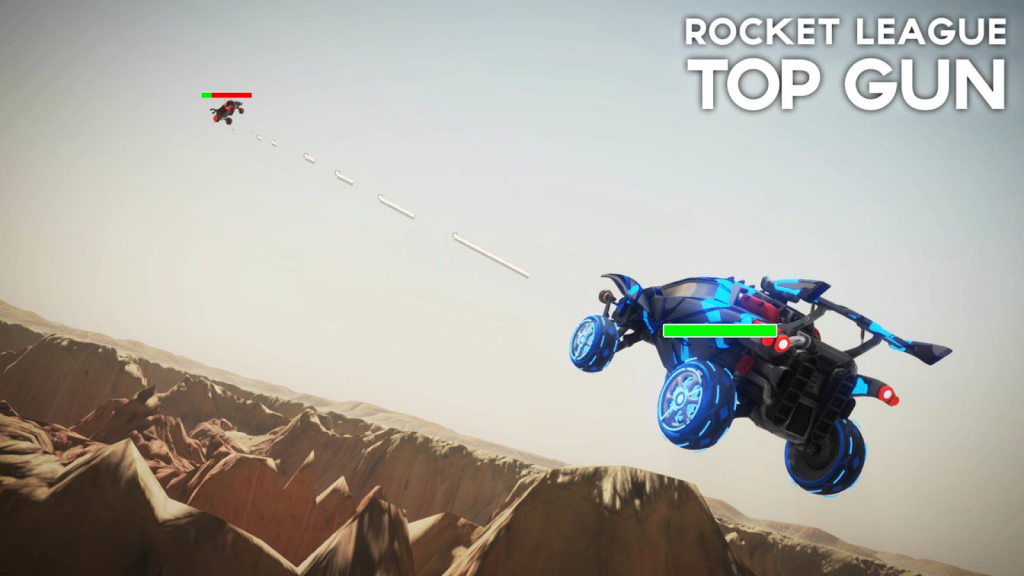 CinderBlock's Top Gun mod combines flying battle cars and sci-fi aerial shootouts (Picture: Bakkes Plugins)
From his Top Gun mod and his contribution to the Rocket League Among Us map to his First Person POV and FIFA POV plugins with many, many more projects left to list, CinderBlock has been on the developer grind for quite some time now.
As a former mod developer with Bakkes mod, it's safe to say Cinder's greatest hit is his collaboration with Jared "SunlessKhan" Zook on the Rocket League Aimbot video.
The "We made a real AIMBOT in Rocket League and challenged a pro to 1v1…" release features big-time personalities like Wyatt "Musty", Treyven "Lethamyr" Robitaille, Mert "Mertzy" Griezmann, Brett "FluuMP" McGranahanand John "Virge" Willis.
It is to date SunlessKhan's most viewed video at 13 million views and the second most-watched Rocket League video ever on YouTube, only behind MrBeast's "The Best Rocket League Game Ever!"
Congratulations CinderBlock on your dreams coming true! In Rocket Sledge's words: "now we have a man on the inside." Rocket League 2 confirmed?
For more Rocket League content, follow @fastkickoff on Twitter, our official GINX TV portal for the Psyonix title!