He is a Rocket League YouTuber, caster and TV show host; the type of fellow who'll "sh*t on some guy that thinks that esports are sports" on air.
That's Adam "Lawler" Thornton, a self-described "punk", recognisable not just through his voice but also his tattoos. He built a career in esports through one of the tried and tested ways - grinding.
His path to our screens however wasn't a typical one - though a background in sales had more parallels than you might first imagine. He was ultimately successful because of a sincere desire to improve, fellow casters sleeping on the job, and a certain Canadian.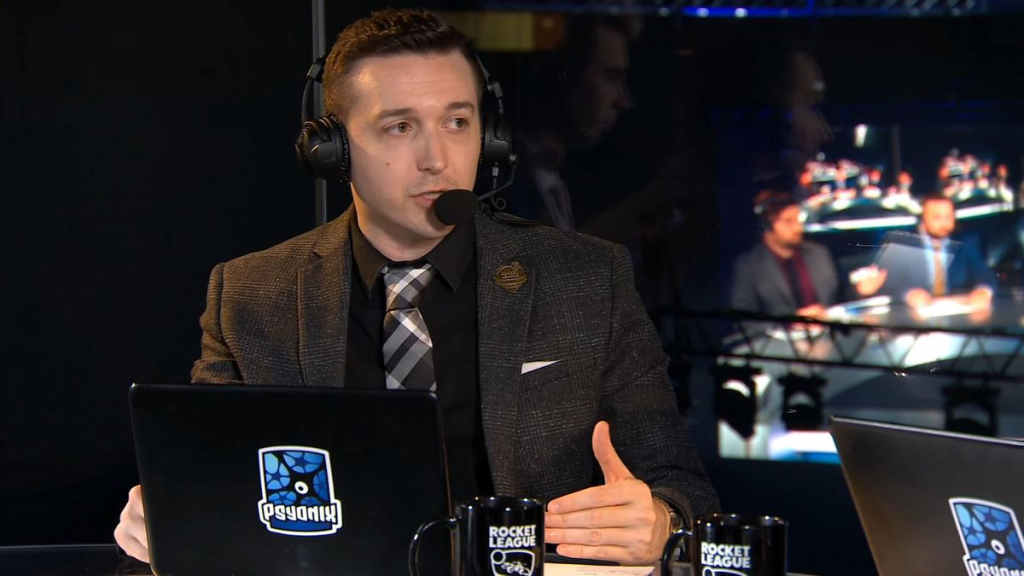 (Picture: Psyonix)
It may not have been though. Lawler battled nerves at first and he opted for dutch courage -- whiskey to be exact -- that coupled with an exhausted co-caster could have produced a very different outcome. 
"My co-caster would legitimately fall asleep mid-cast," revealed Lawler. "He would check out from a long day of work. It was terrible." Those circumstances worked against Lawler at first but later pairing up with Brody "Liefx" Moore, who would become his "best friend" in Rocket League, gave him the 'in' that he needed.
After the original candidate for the casting gig went "MIA", Liefx - who had not long got the gig himself - advocated for Lawler to Alex "Goldenboy" Mendez.
Why did Liefx stick his neck out? "He's Canadian, he goes out his way to be nice."
Liefx's recommendation with Goldenboy wasn't on word alone, Goldenboy wanted clips and the resultant feedback was the sort of thing every professional starting out wants to hear by an OG: "this guy's absolutely cracked".
Lawler was now a part of the RLCS broadcast and for eight seasons he was on the booth and desk, but before RLCS Season 9 Lawler -- and Lawler alone -- was cut from the broadcast team. It's a decision that many fans of the esport question to this day.
Lawler seems to have made his peace with it, perhaps because any reunion would be "totally up to Psyonix", and perhaps because as a punk he was always supposed to be outside looking in, though Lawler will never take a return completely off the table.
"It's not like there's this animosity. If they want to talk to my agency and discuss it, obviously, we'll hear them out," said Lawler.
"It'd be dumb not to."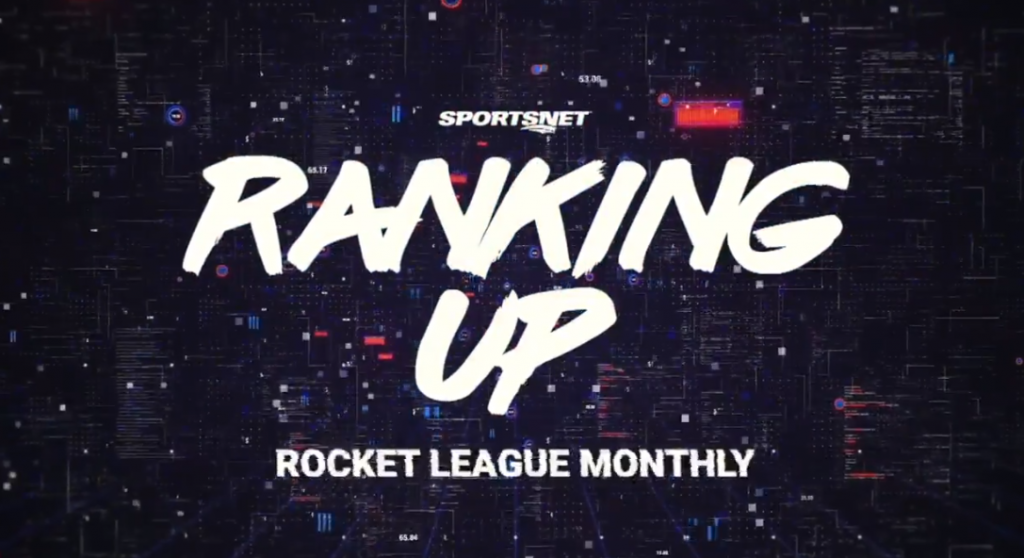 (Picture: SportsNet)
Since his exit, Lawler has focused his career on his own content; casting, hosting his weekday show over on his YouTube channel, streaming on Twitch on a regular basis and more recently working on his much-anticipated SportsNet TV Show, Ranking Up.
"It's the whole concept of a door closes, another one opens, you know."
Lawler's plans for the show are ambitious, a "full-blown in-studio production" with not just players, casters, and coaches invited on but branching out and inviting guest from outside of esports -- NHL players were mentioned -- to expand the sports reach and create unique content.
"It's a chance, not just for Rocket League, but for esports in general, to increase the public knowledge and educate audiences that we're here to stay," explained Lawler.
Lawler promises a "modular" show with "no limitations" that's able to take Rocket League content in any direction he and the team see fit. They are, in Lawler's own words, "handing me the keys."
Whether it's in the booth, on the desk or on TV, we are always excited to see where Lawler's journey takes him in the future and he has some sage advice for anyone who is to follow in his footsteps: Get "used to the cringe."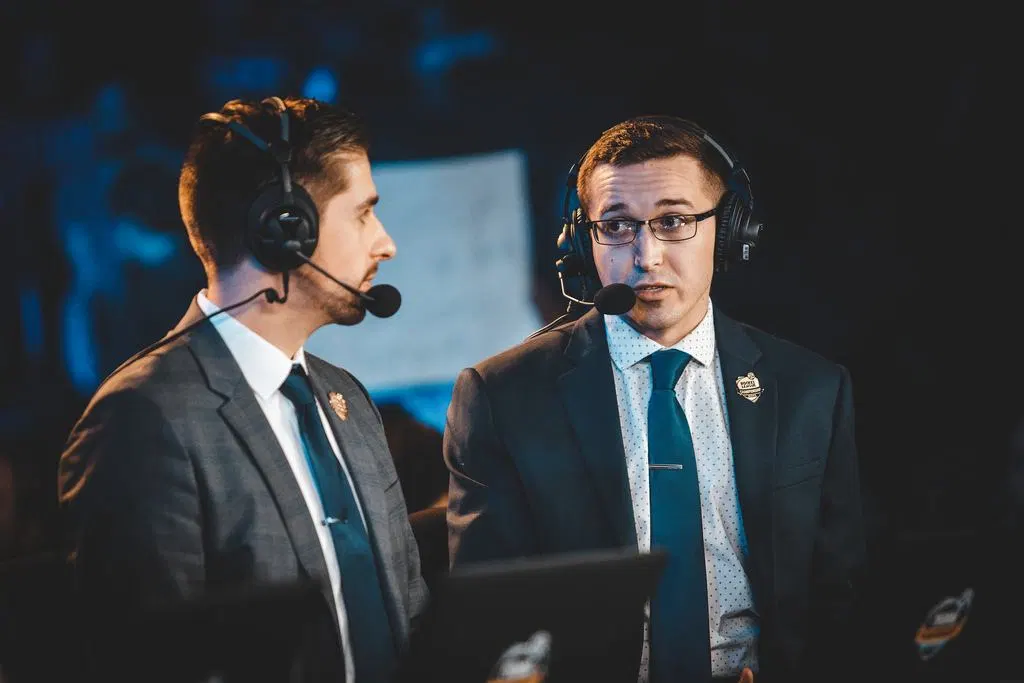 (Picture: HiverMiner)
"There's no template, there's no right or wrong, there's no 'this is how you cast.' And if you try to fabricate that, if you're not genuine, people are going to know."
"And that's the hardest thing to do on camera, be yourself. Because in every other company I've ever worked, I had to be corporate suit and tie. I had to break out of that shell and realize that I got hired for me."
For more Fast Kickoff content and exclusive Rocket League interviews follow us at @33Boost on Twitter.