Rocket League Season 3 is officially underway! Waving the green flag, the race has begun for the next rank as Psyonix unveiled the details to the third free-to-play update.
While there are some questionable changes basically "fixing" what ain't broke, most adjustments are understandable and well-received after an experimental Season 2 player-experience-wise.
Changes to MMR, Trade-In system, Trading XP permissions and so much more, here's everything you need to know about the Rocket League Season 3 patch notes.
(Picture: Psyonix)
New Content
New Arena 'DFH Stadium (Circuit)'
Monstercat (Antenna)
'Vindata' player anthem
'Fransis Derelle' player anthem
'Monstercat Silk' player anthem
Trade In Update
Trade Ins are now managed in their own section in the Garage, for more info, check your piece on how the new layout works.
Trading XP Lock
Before trading with other accounts is activated, new accounts must:
Reach XP Level 30
Have 50 or more minutes in Online Matches
Accounts with XP Levels 30-99:
Can trade three times per day
Limit of 2,000 Credits per trade
Accounts with XP Levels 100-249:
Can trade ten times per day
Limit of 10,000 Credits per trade
Accounts with XP Level 250 or greater:
Unlimited trades per day
Limit of 100,000 Credits per trade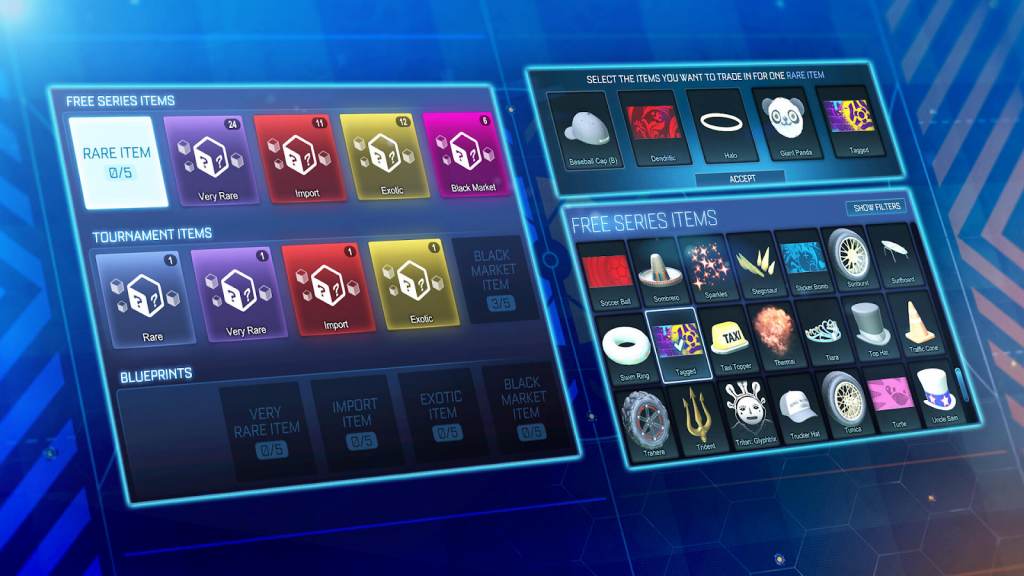 (Picture: Psyonix)
[PC] New Frame Rate Options
In the Video Tab under Settings, the FPS slider on PC has been replaced with a 'Frames Per Second' dropdown menu. This menu will give you a list of FPS options based on your GPU and display.
General
Settings will now sync to the EOS cloud and share across all linked accounts
Nintendo Switch support for cloud syncs will come in a future update
Each Playlist option under the Play Menu has a rad new image
Added unlock countdown timer for Seasonal Challenge Stages
Added link support to the in-game news panel
Bug Fixes
Corrected appearance of Team Liquid Decals when High Quality Shaders are enabled
Fixed a bug causing the Music Playlist to appear off-screen when reducing the Interface Scale
A player's first trade will no longer hang for 20-30 seconds after enabling 2FA on your Epic Games Account
Fixed a bug affecting the "Invite to party" option in Friends List if both players are playing through the Epic Games Store
[Tournaments] Teams that have won two out of three matches should no longer see extra matches generated against the same opponent
This bug fix is dependent on PsyNet updates related to tournament access and matches that are happening in the coming weeks
Fixed a bug with the Season Free Challenges display counter
Localization fixes for French, German, Japanese, and Polish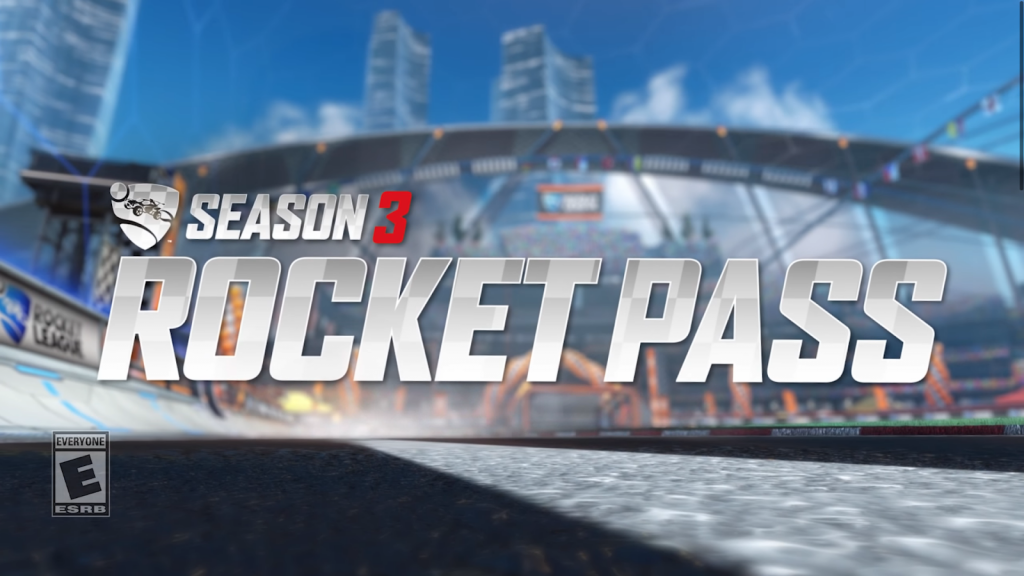 (Picture: Psyonix)
Rocket Pass
As part of Psyonix's commitment to removing uncertainty from in-game purchases, we have made the following updates to Pro Tiers
Pro Tier Rewards are now consistent for all players
Pro Tier Rewards are visible before unlocking
All Pro Tier Rewards feature a Painted attribute
Special Edition items will appear occasionally
Not every Painted Special Edition combination is obtainable
In order to standardize Pro Tier rewards, Certified items will no longer drop in Rocket Pass. Certified items can still be found on items obtained via Blueprints, the Item Shop, and Fan Rewards
Pro Tier purchasing is available once again if desired
Tournaments
New Tournament Rewards and Titles have been added, check out our piece on the matter to check them out.
Adjusted the scoreboard to make series score more readable
Challenges
Added an unlock countdown timer for Seasonal Challenge Stages
Season 3 Changes
3v3 Standard, 2v2 Doubles
Adjusted MMR thresholds to address underpopulation in Diamond ranks and above.
Each Tier from Champion I through Grand Champion III will have a slightly wider MMR range than in Season 2. Supersonic Legend is not affected by these changes.
(Picture: Psyonix)
Extra Modes Changes
Each tier's MMR range is now narrower to better reflect the skill distribution of these playlists. In practice, this means that Champion+ ranks are reachable at lower MMR numbers.
Reduced the intensity of the MMR compression we apply for new seasons for All Modes
High-Tier players will not drop as much with this soft reset compared to previous Seasons.
The MMR shift from the last two seasons has been overwhelmingly well-received as players are still venturing through their ranked playlist placement matches.
The decision to limit trading with XP levels and the Rocket Pass pro tiers surprise turning them to clear-as-water purchases, on the other hand, is being hotly debated amongst community members and personalities alike.
With more on the controversial changes later, we are just happy to see that the free-to-play era of Rocket League is moving in the right direction and willing to shift back when they notice pushback through their socials.