GINX Esports TV will broadcast the European Rocket League Spring Series (RLSS) to households across the UK. 
You'll be able to catch all the action on the GINX Esports TV channel, available on Sky channel 433, with the action kicking off Saturday 9th May at 4.30pm BST.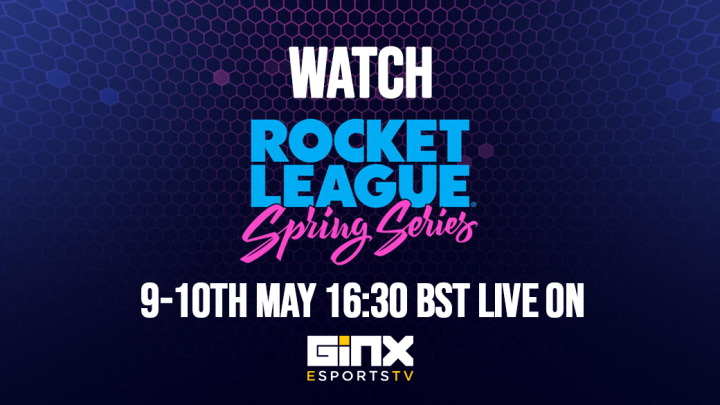 The Rocket League Spring Series will be airing on Ginx.TV for UK viewers. (Picture: Ginx.TV)
The two-day tournament, which sees the eight of the best European Rocket League teams battle it out for a share of the $125,000 prize pool, concludes with the finals on Sunday 10th May.
Unlike the ESPN TV broadcast of the North American Spring Series, which saw soccer star Landon Donovan join the casting team for the Grand Final, the entire event will be streamed live and uninterrupted.
The RLSS will see the four best performing teams from last seasons European Rocket League Championship Series (RLCS) and a further four teams that earned their place through open qualifiers held earlier in the week.
The tournament is a double-elimination knockout tournament with matches being played in Bo3 except the final which is a Bo7.
The winning side will take home $23,000 with early favourites being French side Renault Vitality and current European regional champions Dignitas.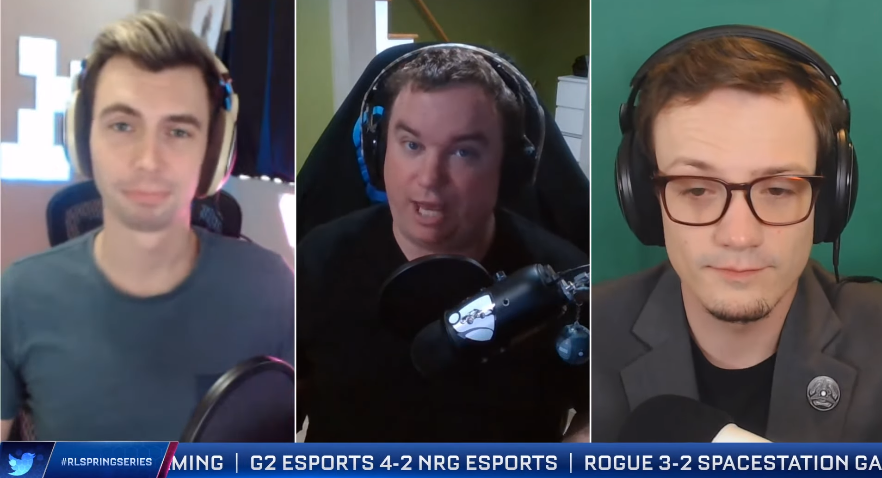 The RLSS casting team are hard at work from home. (Picture: Psyonix)
The RLSS is a new regional tournament in the Rocket League competitive calendar, which has seen disruptions due to the COVID-19 pandemic. There have been regional tournaments so far, with North America, South America and Oceania having played theirs over the past three weeks.
The event is designed to be played entirely online, with the broadcast team and players fulfilling their duties from home.
The event will run from 9th-10th May starting at 4.30pm BST and can be watched lived on GINX Esports TV, and the official Rocket League Twitch and YouTube channels.
Rocket League Spring Series Teams
Dignitas
Renault Vitality
mousesports
FC Barcelona
The Clappers
Endpoint
Canyons
Team BDS
Brody "Liefx" Moore And His Lockdown Routine