Samuel "Zamué" Cortés is parting ways with the Spanish esports organisation Vodafone Giants. 
The announcement was made on 23rd April after the squad fell short of qualifying for the Spring Major and RLCS X Championships, bringing their season to an abrupt end.
"Our tour comes to an end", Zamué tweeted. "I want to thank Giants Gaming for the opportunity and the treatment they have offered me and also to my colleagues for the trust and the time shared."
The 20-year-old has made a splash in the Rocket League circuit since his debut in 2017 and is now one of the hottest free agents after their memorable run that helped Giants Gaming do a 180° turn in the competitive scene.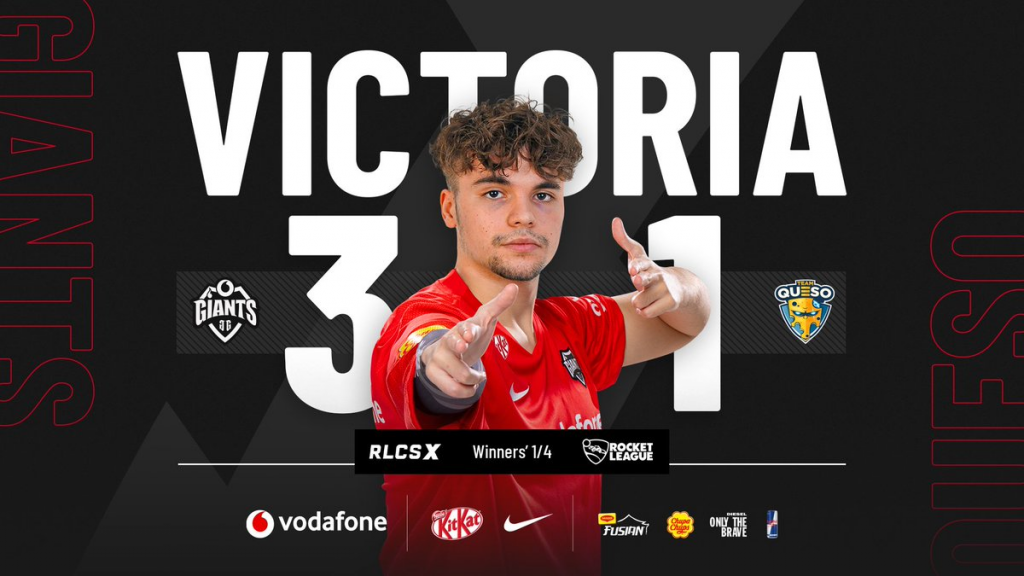 (Picture: @GiatnsGaming/Twitter)
Zamué joined the team when Vodafone Giants acquired the Canyons' roster back in June of 2020. The squad remained intact until Damian "Tox" Schäfer's departure in October, who currently plays for Spring Major-bound Aether --- and now Zamué's withdrawal.
The Spanish organisation has amassed 3,241 in total earnings since their debut in professional Rocket League with their highlight showings being two top-four finishes, a top-three placement in Winter Regional #1 and two runner-up performances where they were toppled by Swiss behemoth Team BDS.
Zamué has immediately become a hot commodity in European Rocket League as he is officially LFT for RLCS Season 11. The teammates he leaves behind, Marc "Stake" Bosch and Amine "itachi" Benayachi, confirmed they are sticking together and are currently LF1.
We'll keep you updated as Vodafone Giants finds a third man and Zamué finds a new home with the eyes on the horizon and RLCS roster changes make Season 11 feel right around the corner.
For more Rocket League content, follow us at @fastkickoff with yours truly giving away a Lamborghini Bundle on 26th April 2021.