Publisher Hi-Rez Studios and developer Titan Forge Games announced today that four legendary turtles, Leonardo, Donatello, Raphael, and Michelangelo, will become a part of Smite's roster next month, in form of skins for some of the Gods in the game.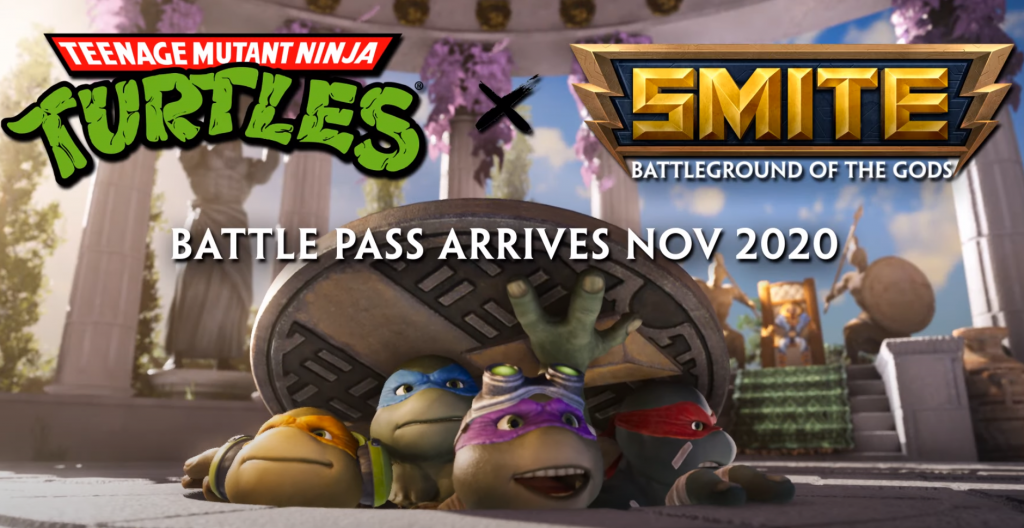 Picture: Hi-Rez Studios
TMNT Battle Pass is slated for release sometime in November, and it will include eight skins based on Ninja Turtles.
Four of those skins are a modern interpretation of Ninja Turtles, while four will be a homage to classic 80s TMNT design.
Gods that will get Ninja Turtle skins are Osiris, Sun Wukong, Loki, and Mercury, each with modern and "radical" version (80s style).
Leonardo, Radical Leonardo (Osiris)

Picture: Hi-Rez Studios


Donatello, Radical Donatello (Sun Wukong)

Picture: Hi-Rez Studios


Raphael, Radical Raphael (Loki)

Picture: Hi-Rez Studios


Michelangelo, Radical Michelangelo (Mercury)

Picture: Hi-Rez Studios


"A few Teenage Mutant Ninja Turtles superfans at the studio pushed these skins to be something well beyond what we traditionally think of as 'skins,'" says Travis Brown, Smite Executive Producer. "We've created all-new models, rigging, animations, and effects to really bring the Turtles into the Battleground of the Gods. They may use the abilities of existing SMITE gods, but they're essentially all-new characters."
This is a second crossover collaboration between Hi-Rez Studios and Nickelodeon, which holds rights to the Teenage Mutant Ninja Turtles franchise.
Back in July, SMITE Battle Pass for that month featured skins inspired by Avatar: The Last Airbender, a property of Nickelodeon as well.
Turtles will not be the only skins coming with this Battle Pass, players will be able to unlock skins for TMNT nemesis Shredder and their mentor Splinter.
We've got word that Shredder is mobilizing the Foot Clan on the Battleground, so Master Splinter is joining the fight too! These rivals will be available in the all new Radical Chest! pic.twitter.com/K67hca5fcf

— SMITE (@SMITEGame) October 12, 2020
More information on how to unlock those skins will be revealed on SMITE's Twitch channel on 14th October, at 3 PM EDT.
SMITE is a free-to-play action MOBA available on PlayStation 4, Xbox One, Switch, and PC via Steam and the Epic Games Store.