Yesterday was a painful day for the gaming community.
Prominent World of Warcraft and Hearthstone streamer Byron "Reckful" Bernstein has passed away after committing suicide. Has was 31 years old. Reckful was a legend amongst many online communities, one of the best Rogue WoW players of all time, and someone who was respected by many.
Yet, we are once again witnessing that mental health is a serious and deadly issue, which doesn't ask how popular you are or how much money you have.
Reckful was suffering from severe depression and bipolar disorder throughout his whole life. It is something people take for granted and don't think of it as some serious problem.
In a matter of fact, people are often being ridiculed online and bullied when they show signs of depression and try to reach out for help.
This kind of a toxic environment, where people take no responsibility for their actions, is something that will need to change for better, streamers and other online personalities agree.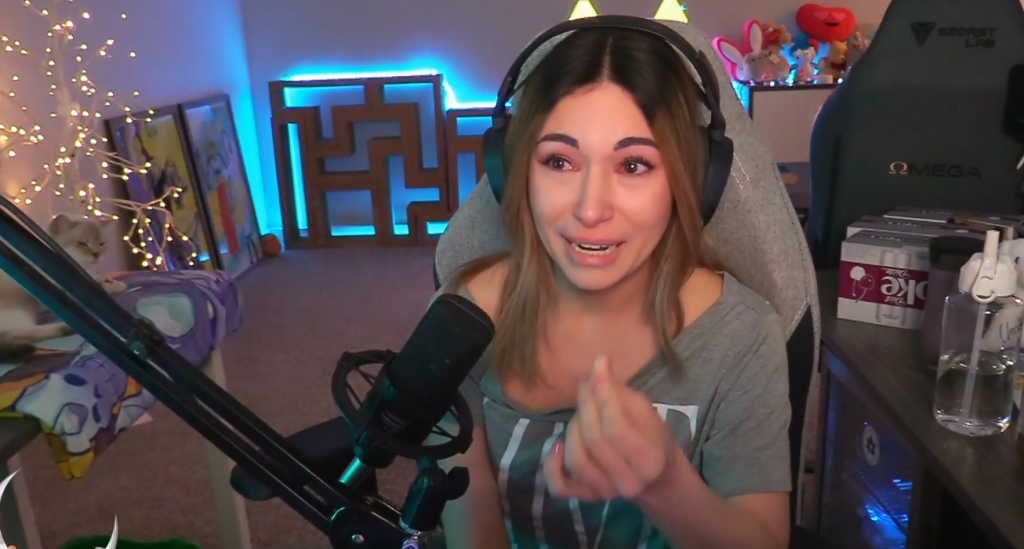 Alinity burst into tears as she talks about bullying and suicidal thoughts(Picture: Alinity)
Streamer Alinity was among many who were yesterday talking about toxicity, depression, and other issues that led to things like Reckful and Etika committing suicide.
Alinity has a reputation of being a "bad girl" of Twitch, with several wrongdoings and drama moments from her past, which led to her being banned on several occasions. Things like abusing her cat and accidental nipple slip on a stream made her a target of many attacks and online harassment.
And while she is definitely not innocent of her bad behaviour in the past, she is also not some kind of an evil Twitch mastermind as people often try to portray her.
After yesterday's tragic events, she had a meltdown on the stream. She opened up about being constantly bullied, threatened, and harassed, and how all that affects her mental health.
Soon after, Alinity shared that she had suicidal thought many times in the past.
"You guys need to know, that the shit you guys do, and the shit you guys say, really affects people, ok? You guys have no idea, how many times I wanted to kill my self, how many times I've spent my entire night trying to figure out how I was gonna I end my life."
She gives an example of bullying from Ninja, who purposely brought up the incident with Alinity's cat from a year ago, which resulted in his fanbase harassing her.
The positive side of all this is that Ninja realised his mistake, publicly admitted that what he did was wrong, and deleted his tweet. Alinity did the same thing and said she was sorry for calling him toxic.
Tragic events like the death of Reckful should be a wake-up call for the whole community, from streamers and other content creators to fans who need to understand that streamers are just human beings like everyone else, and they don't deserve to live a life full of hate end negativity directed constantly towards them.
We should all try and be better.