With the COVID-19 pandemic cancelling all offline tournaments, Capcom had to make substantial changes to its Pro Tour for 2020, breaking Capcom Cup qualifiers into regional tournaments to determine the 20 players that will fight for the ultimate prize in the Spring of 2021.
One of the most anticipated tournaments was the first Asian East qualifier, as the best of the Japanese community was set to compete for that coveted Capcom Cup spot. World-renowned names in the FGC like Hajime "Tokido" Taniguchi, Yusuke Momochi, Keita "Fuudo" Ai all took part, but one legendary figure stood tall above all of them — Daigo Umehara.
The six-time EVO Champion helped shape the FGC into what it is and has been a staple of the Street Fighter competitive scene for over 20 years, qualifying for every single Capcom Cup there has ever been, with the 39-year-old punching his ticket to yet another one after beating Fuudo in the grand finals.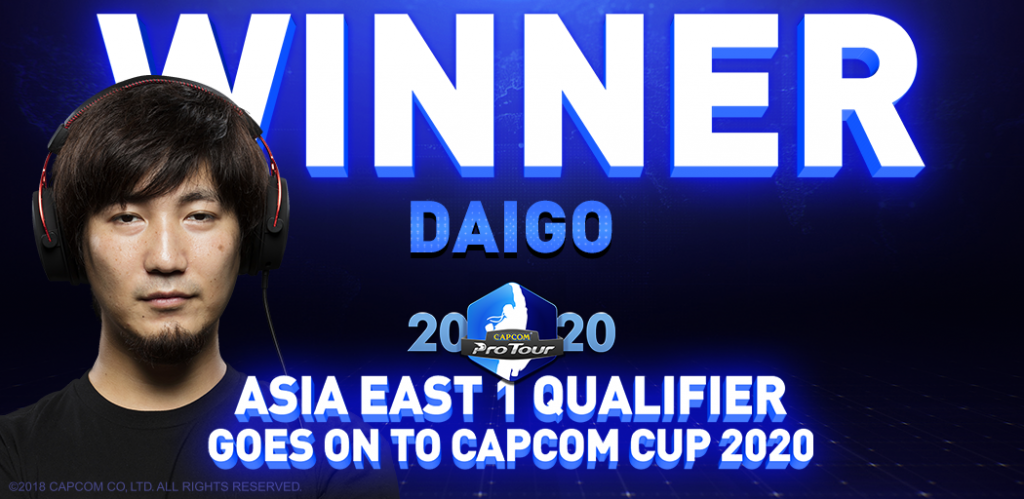 (Picture: Capcom)
Daigo, famously known as the protagonist of Evo Moment #37, has been a strong player for pretty much his entire Street Fighter career, despite this, he was in the middle of a two-year tournament win drought, with his last recorded victory coming at VSFighting in 2018.
The fighting game veteran has become a champion of Street Fighter V online, consistently streaming it and practising the game at every chance he gets, to the point the running joke coming into this qualifier was that Umehara was unbeatable in this kind of tournament format.
During his tournament run, Daigo also faced long-time rival Tokido, whom he very recently decimated in a first-to-10 online, reigning supreme over the EVO 2017 Champion. You can watch the entire Top 8 in the video below.