He might be 40-years-old but Daigo Umehara is still as clutch in 2021 as he was back in his twenties, as shown by the Street Fighter legend's display at the recent Capcom Pro Tour Japan 3 qualifier. 
Daigo, alongside some of Japan's best SFV players who had yet to punch their ticket for Capcom Cup VIII, faced off at the third CPT qualifier. Both iconic pros and new blood alike comprised a stacked bracket that included Kawano, Ryo "Dogura" Nozaki, Naoki "Moke" Nakayama, and more.
Umehara, who has yet to miss a single Capcom Cup finals, had been close to clinging his spot in previous qualifiers, making all the way to Top 8 in his last outing.
Daigo, whose a known grinder of SFV online, feels right at home playing under these circumstances, and as Kawano pushed him to the limit on the second set of grand finals, The Beast emerged once again to show why he's the greatest to ever pick up a stick.
Daigo clutches it out against Kawano to win CPT Japan 3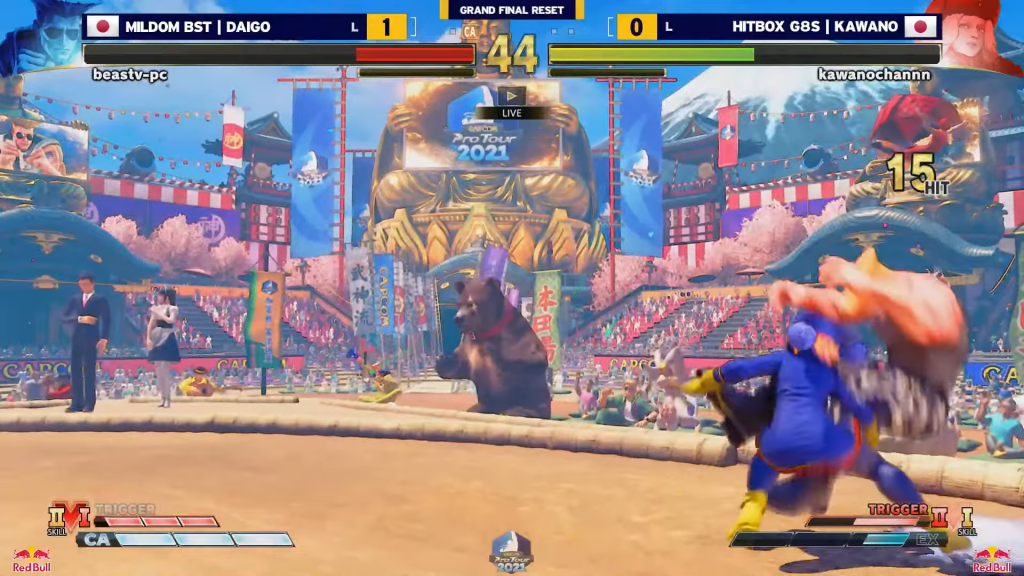 At this point in the tournament Daigo and Kawano were playing their third set after Umehara sent the young Kolin player to the loser's bracket only for him to strike back in grand finals, taking things to a decisive final bout. 
It seemed Kawano had downloaded Daigo's meticulous Guile play, meeting the veteran's slow-paced style, whiff punishing him with perfectly executed baits and precise spacing, not falling victim of desperation and into crouching Guile's hands. 
During the second game of grands reset, Kawano was poised to take round 2 following an optimal sequence, stunning Daigo's Guile with an insurmountable amount of pressure. 
As he was setting up an easy confirm, a single, almost impossible to trace pixel of health kept Daigo in the game, enough for The Beast to awaken, punishing Kawano's desperation to close out the round emphatically.
Fooling even casters James Chen and Jeremy "Vicious" Mitchell, Daigo's patented Ume-Flash Kick shook Kawano off and made him lose all momentum he had built up, ending with the young player's defeat 3-0.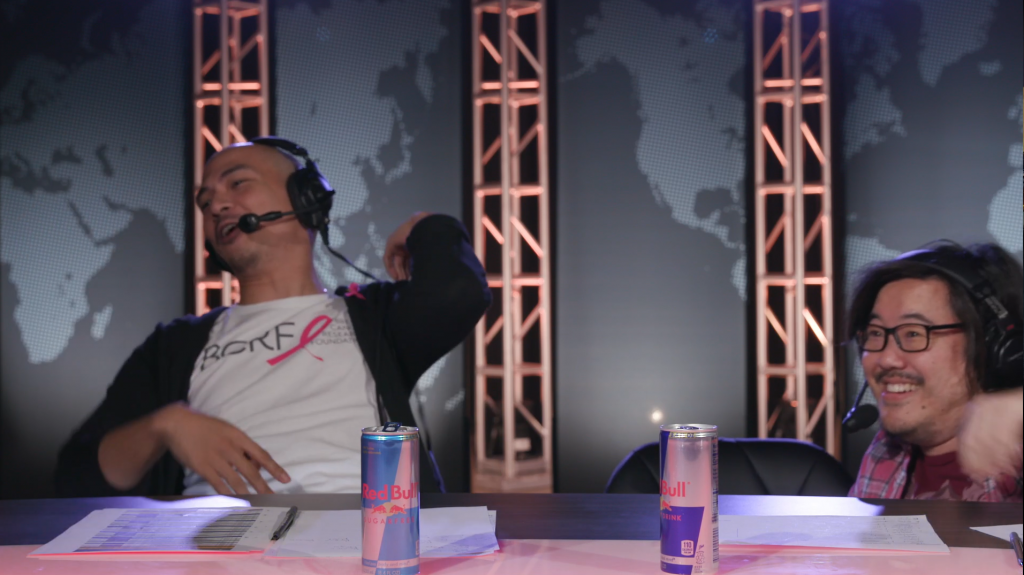 If you have 30 minutes to spare, we highly recommend you check out the entire match, as it's filled with incredible, highly tense moments throughout its entirety. 
Daigo has endured a lot this past year, including playing (and winning) in the Capcom Pro Tour Season Finals of 2020 with a broken finger and struggling with COVID-19.
It seems no matter the strains, The Beast still has what it takes to overcome any and all odds.
And that wraps it up! For more on all things Street Fighter, check out our dedicated section with news, guides, tournament results, and more.