At 39 years of age, legendary fighting games icon Daigo Umehara keeps making history, as the Street Fighter V Guile main has won the Asia East Capcom Pro Tour Season Finals against Kanamori "Gachukin" Tsunehiro while playing with a broken finger.
After earning his qualification for the postponed 2020 edition of the Capcom Cup which was set to be played in-person this February in the Dominican Republic, the organizers decided to cancel the event due to health concerns regarding the COVID-19 pandemic, pivoting to regional finals with the qualified pros facing each other in a series of best-of-seven sets.
As the two Japanese representatives, Daigo and Gachikun closed out the two-day event with a match that pulled a strong viewership given the circumstances, reaching almost 70,000 on the CapcomFighter's Twitch channel.
A large portion of the fans wanted to see if Daigo could pull through with an injured hand, as he revealed prior to the event that an accident had left him with his left pinky broken, forcing him to use a cast while he recovers.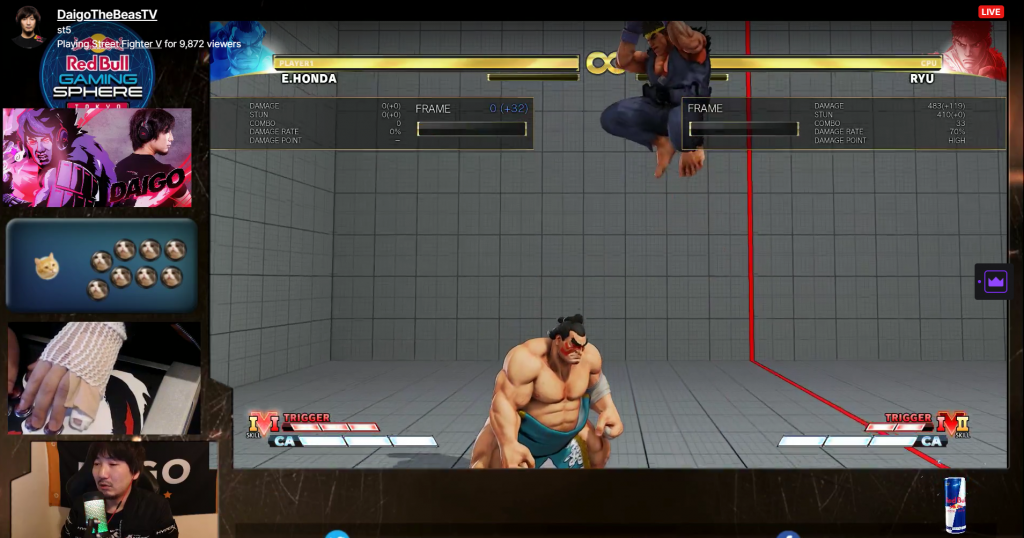 (Image: Daigo Umehara)
Umehara mentioned that since he uses an all-buttons fighting games controller called HitBox, jumping forward causes him some discomfort, however, it wasn't enough to stop him from beating Gachukin 4-1 in the best-of-seven set.
Instead of resting his hand, Daigo decided to celebrate his victory by streaming the start of SFV's Season 5, which brings beloved character Dan Hibiki to the roster, as well as V-Shift, a new defensive mechanic that promises to fundamentally change how the game is played.
If you want to watch the full VODs from the event, you can do so over at Capcom's Twitch and YouTube channels.