The sun is setting on
Street Fighter V
after a rocky launch back in 2016. Years of content, updates, reworks, and more have turned the latest entry in the legendary fighting game franchise into quite the redemption story.
With a development cycle that should've ended back in Season 4 and had to be extended amid rumours of ongoing issues with SFVI, Season 5 provided some of the game's most interesting and fun characters to date -- Dan Hibiki, Rose, Oro, and Rival School's Akira Kazama, holding Luke, a completely new fighter, as its sendoff, offering a glimpse as to what the future might hold for Street Fighter according to the developers. 
Here's what we can expect from the Street Fighter V 2021 Fall update.
SFV Fall update - Release date
The Fall update for SFV is scheduled for release this upcoming 29th November. On top of Luke, it will most likely bring forth balance changes, however, this has yet to be confirmed. 
Final Street Fighter V DLC - Luke
Capcom has been hyping up Luke as the future of the franchise, probably meaning that he will have an important role in an upcoming Street Fighter title, whether that be VI or a possible reboot going back to the Alpha series as teased by Rose's story mode.
In terms of gameplay, Luke does bring something new to the table, as his V-Triggers work completely different from the rest of the cast.
Activating them turn Luke's V-gauge into a timer that can be filled by hitting opponents, depleting when taking damage or using V-Trigger moves. This mechanic is called the V-Timer.
V-Trigger I, "Fully Armed," allows Luke to utilise two new moves, which we, one by pressing HP+HK after activation, it lets him throw out three long-range projectiles, called "Rock Smasher."
V-Trigger II, "Vanguard," lets Luke cancel Flash Knuckle into another of different strength. This opens up previously unavailable combo paths, allowing Luke to double up on "Flash Knuckles" in his combos. 
Street Fighter V Luke DLC - Cost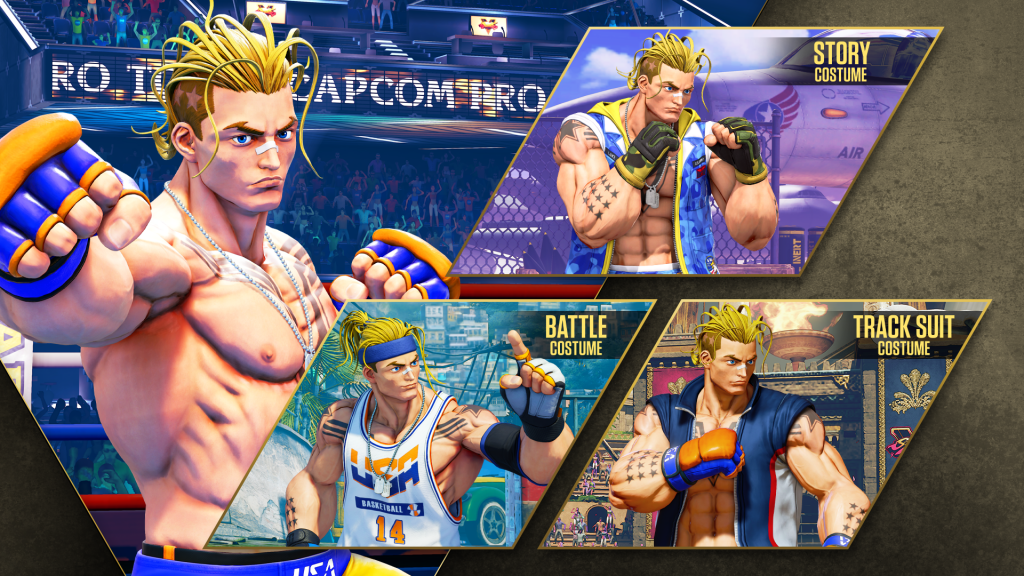 If you're interested in getting Luke, he'll cost you $5.99 or the equivalent depending on your region.
Of course, you can also get the Season Pass for $24.99, which will give you access to all Season 5 fighters.
If you got cash to splash, the Premium Pass will not only give you the characters, but also costumes, colours, titles, and more to customize your experience. This will set you back $39.99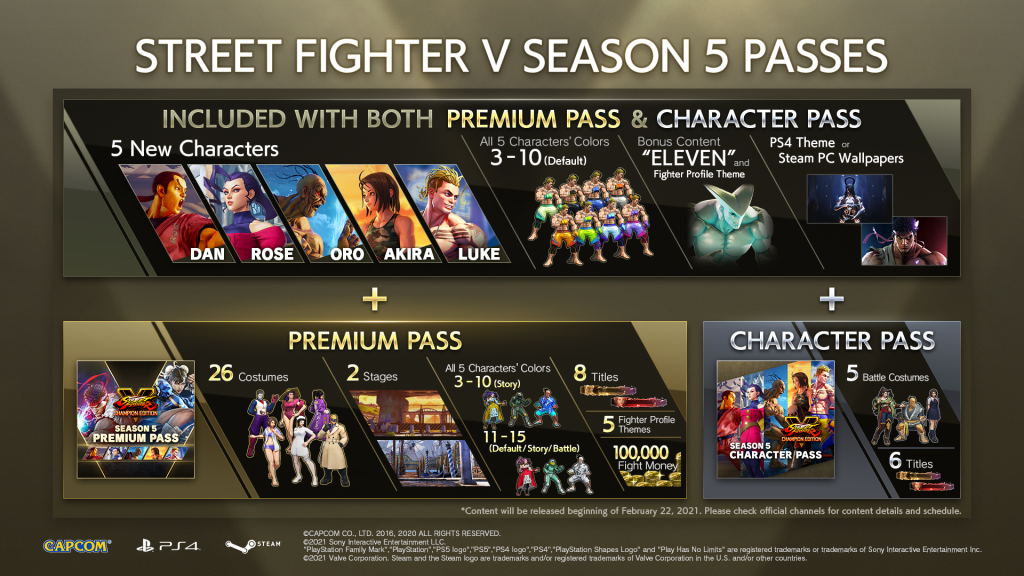 You can check out the entire Fall update YouTube video embedded down below. 
And that wraps it up! For more on all things Street Fighter, check out our dedicated section with news, guides, tournament results, and more.
Featured image courtesy of Capcom.