Street Fighter V
fans have been enjoying
Season 5
and all its contents, including two unique fan-favourites making their return to the title -- Dan Hibiki and
Rose
.
With the release of the fortune-teller alongside the Spring Update, fans quickly jumped into SFV to try and master Rose with all the unique tools she has at her disposal, but also, to see what interesting tidbits could be retrieved from her story section. Turns out, Capcom may have teased the future of the franchise.
Rose story mode teases Street Fighter reboot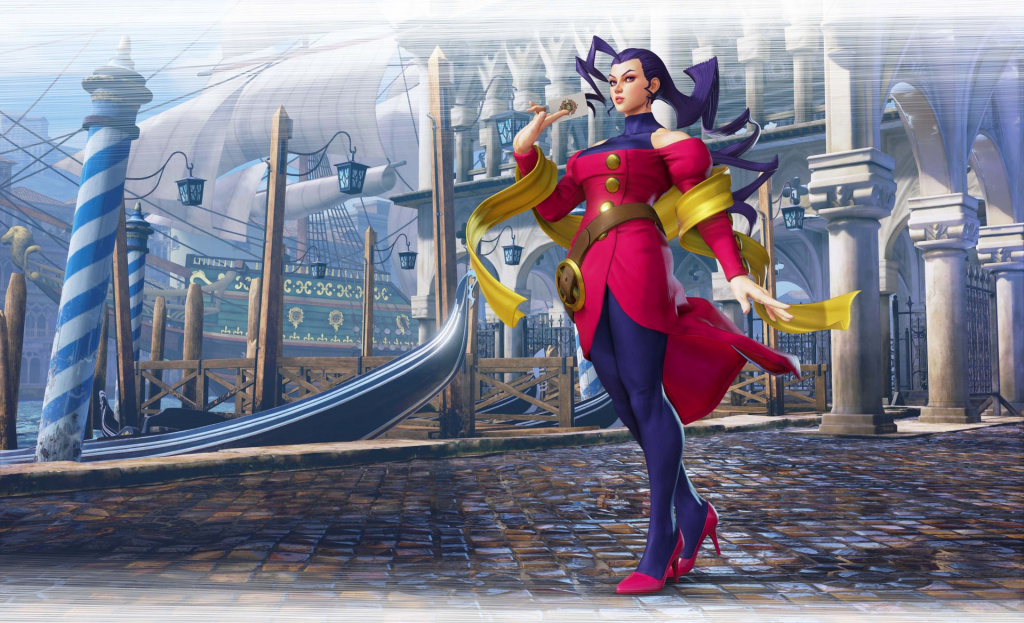 (Picture: Capcom)
For those unaware, the Street Fighter timeline is massively convoluted, however, story events have had a massive impact on more important things, such as the roster included in each iteration. 
To boil it down, in the game's timeline, Street Fighter III is the last title of the series after Shadaloo has been taken down by Chun-Li, with her, Ryu, and Ken being the only returning cast members from the Alpha and SFII era.
SFV takes place before III, serving as the title that's setting up most of the plot points that we see develop in III. Enter Rose's story mode. It goes without saying, but SPOILERS incoming, we'll try to keep them as brief as possible.
In the little section dedicated to Rose, she reveals that after a fight G, another formidable Street Fighter character, a vision of a world in ruins comes to her. Somehow, the abuse of Psycho Power by M. Bison leads to Earth's demise.
During the A Shadow Falls story mode, Bison finally kicks the bucket after Rose fails during Alpha II's story (well, she does kill him, but he bodyswaps his way into Street Fighter II, listen, we warned you it was a convoluted timeline).
In her story section, the Soul Power wielding fighter proceeds to drop the biggest hint at a possible reboot by claiming she's the only one with the power to stop the end of the world.
"And the only one who can do this is me... the me from the past," Rose claims at one point, adding in a rather ominous way that she might be able "to start all over again from zero."
Is Street Fighter Alpha IV next?
The Alpha series, which was designed story-wise to serve as a prequel to SFII, was known as Street Fighter Zero in Japan. It's hardly a coincidence that Rose, a character that debuted in this series, drops such a massive hint.
Of course, talking about Alpha making a return, or the fact that SFVI could be a reboot is merely speculation at this point and this Rose tease might as well be a throwaway story beat that Capcom can deem non-canon at any point in time, as they did with the first Alpha game.
In any case, as always, we'll keep you posted on all things Street Fighter related.