Twitch has accidentally sent an email to Twitch users which all but confirms that Eleven will be the final playable character to be added to Street Fighter V.
The said email outlines details about Capcom's special Street Fighter V winter update stream which will go live later today.
Amongst other details, the email confirms that at one point during the broadcast fans can expect Eleven to be officially revealed as a playable character.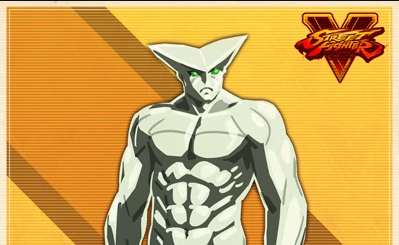 In the story, Urien has Eleven transform into a copy of himself to test its abilities (Picture: Capcom)
Eleven will join other confirmed characters for Street Fighter V's final season: Dan Hibiki, Rose, Oro, and Akira Kazama from the Rival Schools series.
In one of the recent tweets, Capcom themselves teased Eleven as the final character, when they reminded fans about the Winter Update stream, saying "February Eleven" instead of February 11.
Friendly reminder: #SFVWinterUpdate + Season 5 news, February Eleven. 👀

— Street Fighter (@StreetFighter) February 9, 2021
Eleven is one of the newest Street Fighter characters, first introduced in Street Fighter V as a part of Urien's character story, where it was revealed that Eleven is an early prototype of Twelve, a shapeshifting humanoid weapon developed by the Secret Society first introduced in Street Fighter III: 3rd Strike.
To find out more details about Eleven and other news about the final season, make sure to check Street Fighter V Winter Update stream later today at 11th February, at 6 pm CET / 12 pm ET / 9 pm PT.