In another major TikTok scandal, influencer Bryce Hall has the cops called to his insane 21st birthday party, after things get a bit too out of control. The user, who has 12.8 million followers on the platform, pulled out all the stops for the party, and it seems to have been very poorly received by viewers online.
not bryce hall throwing a party and hundreds of people attending it during a global pandemic...this virus is never going to get under control because of selfish people like them. pic.twitter.com/ZQSCJpnzbF

— ᴀʟɪ ♡ (@ablovelys) August 15, 2020
Footage from the party found on Instagram account TikTokRoom shows crowds of people in attendance, in blatant disregard for the current COVID-19 restrictions. There are also videos containing several strippers of both genders, and some censored clips of what appears to be Bryce getting rather comfortable with them.
One video even appears to show a policeman arriving on the scene, only for it to be revealed that the officer is a stripper himself.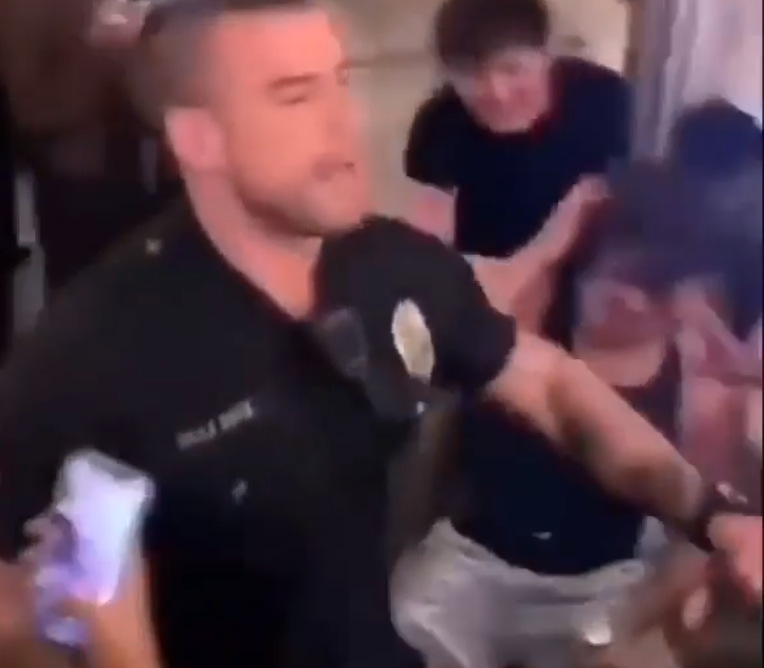 Unfortunately, that isn't the only time the police arrived on the scene, and several squad cars were present as a group of partygoers flee the party. It's worth noting that Bryce himself was only just arrested for marijuana possession during the Memorial Day weekend.
But Bryce Hall wasn't the only influencer to make an appearance at the party it seems. Those who follow the platform extensively may recognise big names such as Mads Lewis and Teala Dunn in attendance, as well as some other major TikTok stars.
This isn't the first time that Bryce Hall has been responsible for drama stemming from a celebration however, as just a week ago, the TikTok user was accused of transphobia at a house party. In an attempt to cancel the creator for his alleged actions, Twitter user leahhhskye posted a story of herself and others being kicked out of the event by Bryce simply for being transgender.
Whether or not there are any serious repercussions from Hall's party remains to be seen, but it's clear that the 21-year-old has a real disregard for the law. Several fans have already expressed their disappointment on social media towards the influencers that were in attendance, but we're betting that Bryce Hall will be back and bigger than ever regardless of whether any laws were broken.