Bryce Hall is one of the biggest up-and-coming TikTok and YouTube stars. He's also a Sway House member, who claims to be "
just very good friends
" with TikTok sensation Addison Rae. After a recent house party, Bryce Hall has now been accused of transphobia by a woman and her friends who allegedly got kicked out of the party by Mr Hall due to their gender.
Bryce Hall transphobia allegations
It is always important to remember these are allegations and have not been proven through legal means. Instead, for now, at least, this boils down to a "he said, she said" ordeal. Always take accusations with a grain of salt, until proven as fact.
Twitter user "leahhhskye" made these serious accusations against Bryce Hall on Twitter recently. The tweet has since been deleted, but you can check out a screenshot of the tweet below.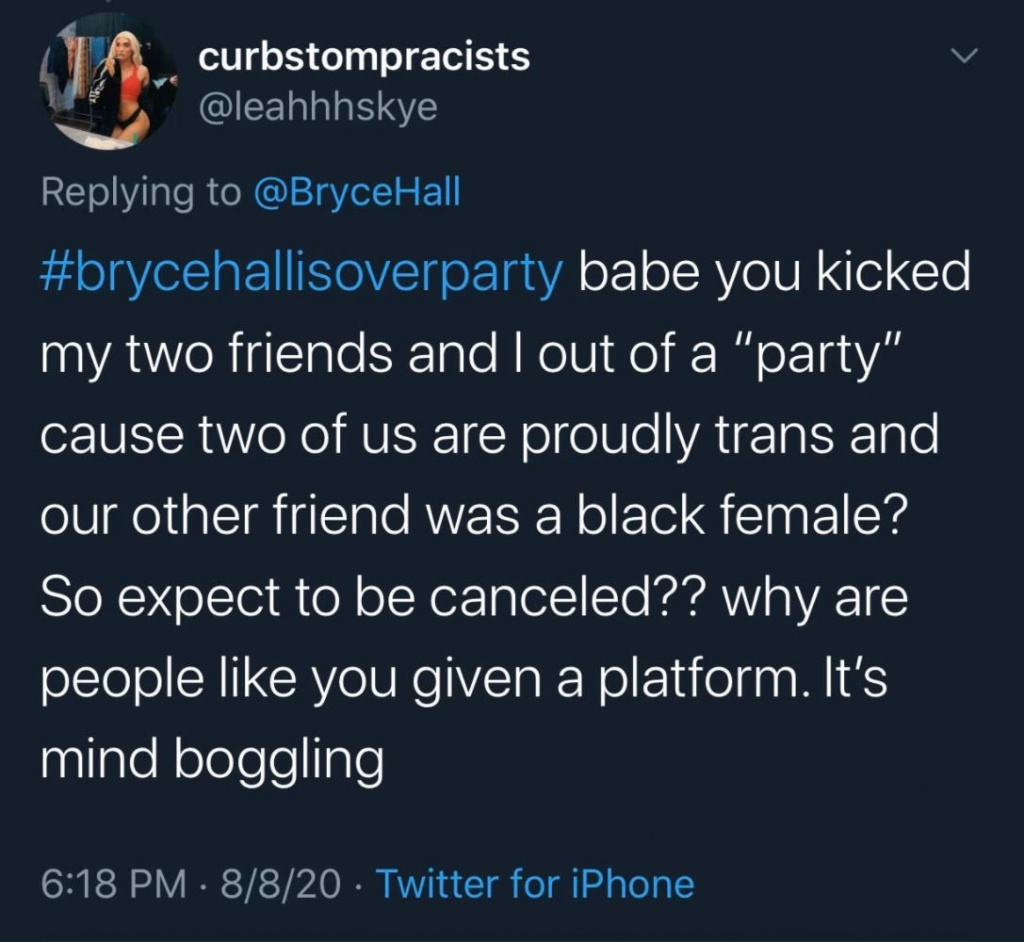 (Picture: Leahhhskye)
It is very clear Bryce Hall became aware of these accusations, as you can see from his less-than-cryptic tweet below.
cancel culture looking for their next victim 👁👄👁

— Bryce Hall (@BryceHall) August 8, 2020
Bryce Hall has yet to make a direct comment on the accusations of transphobic actions against him, and we will keep you updated if the TikTok and YouTube star decides to make an official statement. 
Twitter user ForbiddenKitten shared a TikTok video about the accusations towards Bryce Hall and the house party, where it seems to be the persons in question talking about the experience they allegedly had.