Bryce Hall, one of the faces of TikTok, could be in for a world of trouble with reports claiming that he is set to be dropped by his talent agency, and could be facing charges of bioterrorism as the fall out of his 21st birthday continues.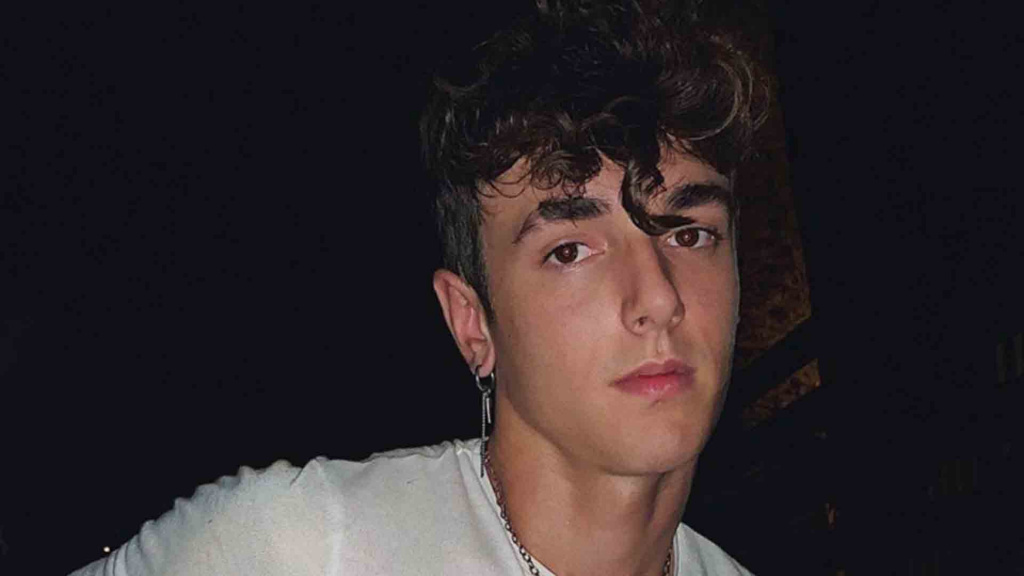 Bryce Hall has come under intense scrutiny after 21st birthday party broke lockdown rules. (Picture: Bryce Hall)
The accusations come from Twitter user Defnoodles, who describes himself as a "mix between 'The Soup' and 'The Colbert Report'", and suggest that the relationship between Bryce, his talent agency, TalentX, and other members of the house are strained with the under-fire influencer allegedly the subject of a possible extradition to Texas to serve time for drug charges, bio-terrorism charges from LA and Federal authorities, and a potential $30,000 citation from the LAPD.
3. Los Angeles and Federal Authorities reportedly looking into Federal Felony charges for bioterrorism against multiple members of Sway House as well as their management—TalentX and staffers associated with these members.

— Def Noodles (@defnoodles) August 22, 2020
This comes after the Mayor of LA cut off amenities to the Sway House, describing it as a "nightclub in the hills", with the house and others frequented by Sway House and TalentX employees reportedly the scene of "more than a dozen parties" in spite of one of the most oppressive lockdowns in the country.
Bryce's relationship with TalentX CSO, Jason Wilhelm, is also allegedly at breaking point with the TikTok star's birthday party landing the latter with a $30,000 citation from the LAPD. According to Michael Gruen, co-founder of TalentX, the citation did happen, however, he didn't specify the actual amount to be paid.
According to their website, TalentX represents a number of U.S based influencers including all the members of Sway LA, Sarah Graysun, and Joe Albanese.
Michael Gruen has responded to allegations a $30,000 citation was received by Jason Wilhelm of TalentX as a result of Bryce Hall's parties. When asked if the citation was $30,000, Michael said "Not to my knowledge". pic.twitter.com/GwVnQu1UsP

— Def Noodles (@defnoodles) August 22, 2020
More troubling still Defnoodles claims that the Texas DA's office has allegedly been in contact with LA authorities trying to get his bail revoked granted to him after his arrest on drug charges in May, Texas authorities are hoping to extradite him back to the state to serve his time.
4. Texas DA's office confirmed they are closely looking at revoking Bryce Hall's bail for drug-related arrest in May because conditions of Bryce's bail demand that he does not engage illegal or immoral activities. pic.twitter.com/sUAunQudjL

— Def Noodles (@defnoodles) August 22, 2020
The source also mentions how, due to the recent bad press, Bryce is having a hard time getting sponsors and monetising his content, with YouTube reportedly taking steps to de-monetise his channel.
Sadly, if this situation ends up being true, Defnoddles claims that "many people signed by TalentX in last 6 months (are) trying to get out of (the) contract because TalentX has devoted all resources to dealing with Sway drama," potentially impacting the livelihoods of not just Hall, but many more people.
Furthermore, the prospect of the Sway House being evicted from their Beverly Hills home is a real one with Defnoodles claiming that once the COVID-19 restrictions are lifted in California.
9. Sway also given notice they will be evicted from Beverly Hills home when COVID eviction freeze is lifted.⁰⁰10. LA Mayor's Office are actively looking into disconnecting utilities to other TalentX related properties for COVID-19 violations and "reckless lack of self-control." https://t.co/mjWIKMHdd7

— Def Noodles (@defnoodles) August 22, 2020
Bryce has been displaying a more contrite tone in recent days, after initially posting videos poking fun at the criticism over his party, on 21st August he took to Twitter to post a negative COVID-19 test he purportedly took 6 days after the bash. He also announced that a "portion" of his Party Animal merch sales would go to No Kid Hungry, a charity that runs food programs for those in need throughout the United States.
At the time of writing, neither Bryce Hall nor any member of the Sway House has responded to these most recent revelations.