TikTok's favourite locomotive expert, Francis Bourgeois, has entertained and captivated audiences on the video-sharing platform with his trainspotting adventures and infectious personality. So much so that his videos continue to bring in views as he quickly amassed around 1,7 million followers since his first video upload this year.
Even with all this emerging success, many had wondered who Francis Bourgeois is? Is Francis even his birth name? And whether his enthusiastic love for trains is nothing but clickbait?
Filed documentation unveiled TikTok star's real name
As it turns out, UK youth publication The Tab did some investigating into the TikTok sensation, which has proven to be worthwhile. They had determined that Francis Bourgeois was born Luke Nicolson according to the documentation they have obtained.
The Public Companies House document lists Nicolson as the Director of a company, "Francis Bourgeois Limited". Furthermore, the document helped the team uncover an Instagram account belonging to Nicolson in which it lists modelling agency, Brother Models, in the account bio.
Regardless of Francis Bourgeois' true identity being discovered, millions of people across social media continue to follow and love his entertaining content with every upload.
The name "Francis Bourgeois" that Nicolson borrowed is believed to be the name of a court painter to King George III.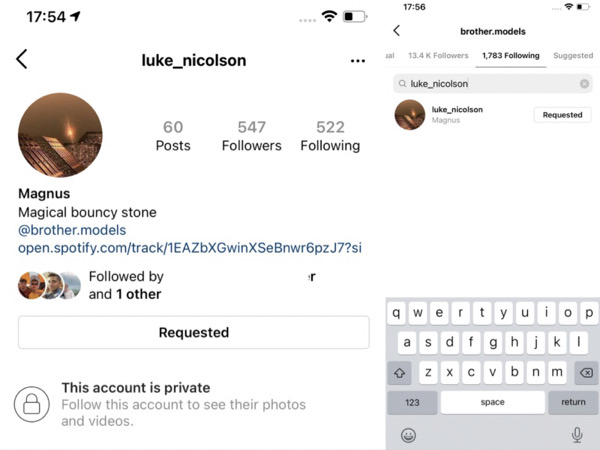 While his online persona not only showcases his passion for trains but his content injects much energy and enthusiasm powerful to bring joy and escapism to our daily lives.
But for Luke Nicolson, he's currently pursuing an engineering degree at the University of Nottingham which became the catalyst for creating his persona and establishing his TikTok account.
According to an interview with The Face, he detailed his lifelong passion for trains as well as his struggles suppressing this passion while attempting to fit in. He further details since starting university have allowed him to fully express his passions and how it has since changed his life for the better.
"Coming to university, I've turned a new page and allowed my passions to [flourish] and not be held down. It's made me a lot happier."
While it does break many hearts that we now know the true identity of TikTok's biggest stars, it will not deter millions of visitors from coming across his content on their "For You" page on TikTok while he continues to brighten our day.
Don't forget to check out our dedicated TikTok section for the latest news, updates, creator antics, drama and more.
Featured image courtesy of TikTok / Francis Bourgeois.