Valheim is just three weeks old but that isn't stopping players from creating insane buildings and structures using the game's crafting system. 
Earlier this week, a Reddit post that showcased the Millennium Falcon in Valheim went viral. It truly showed just how expansive the game's building system can be and has likely inspired others to try and create similarity ambitious designs. 
However, one Valheim player has already created a spectacular pirate ship that might've been overshadowed by the popularity of the Millennium Falcon post. 
A full pirate ship has been built in Valheim 
The pirate ship was built and posted to Reddit by user Rainbow-Grimm. The post has received nearly 2,000 upvotes and two Silver Awards but their work certainly deserves some more recognition. 
The ship appears to be a replacement for the Longship in Valheim. However, Rainbow-Grimm decided to go the extra mile with his creation and build something on a much larger scale. 
Their pirate ship is complete with sails and a massive upper deck with stairs that seem to lead to different rooms. It's likely the Captain's Quarters room is planned for the large portion of the upper deck but as the post indicates, this build is a "Work in Progress."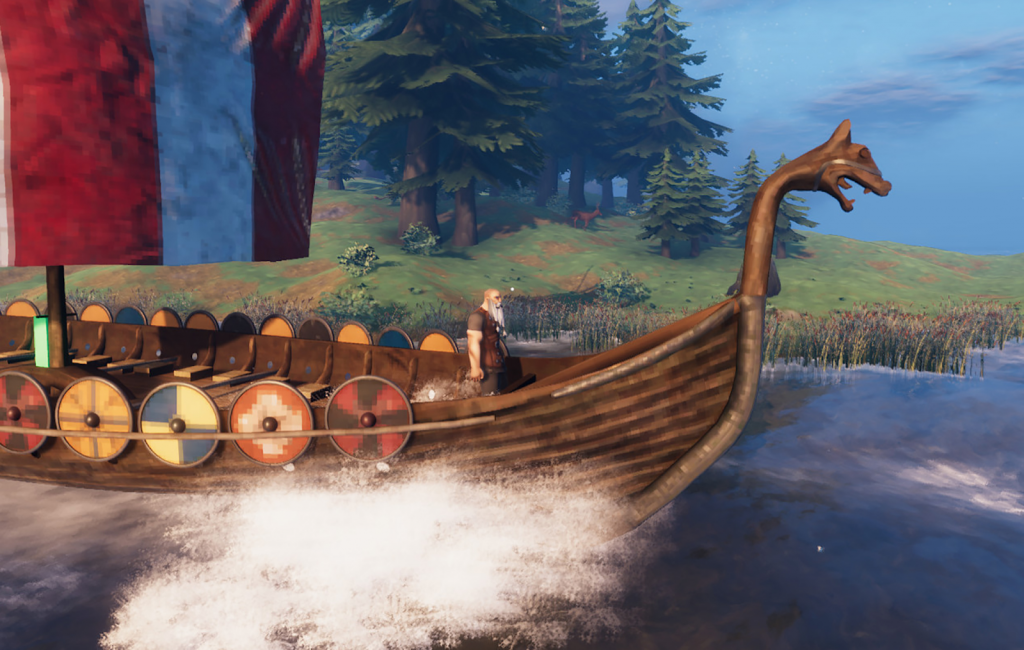 There are currently three water vessels in Valheim. (Picture: Iron Gate AB)
Many of the comments loved the ship but were intrigued by Valheim's developers implementing an actual pirate ship. While it wouldn't be practical for navigating small rivers, it could prove extremely useful when travelling to far away biomes on the open Ocean. A ship of this caliber could serve as a "home away from home" and be thought of as a moving base. 
At this point, Iron Gate Studios, Valheim's developers, haven't given any indication a ship of this size is coming in the future. However, the Viking survival game is still in its infancy, so anything is possible down the line.