Originally scheduled to be released last year,
Destruction AllStars
will finally have its moment in February 2021 as part of PS Plus.
Looking like Twisted Metal meets Overwatch, Destruction AllStars is a vehicular combat game exclusive to PlayStation 5 where players aim to cause as much destruction as possible.
But will it emulate the success of Fall Guys and Rocket League? And when does the game release? Here's what you need to know about the title. 
What time does Destruction AllStars release on PS Plus?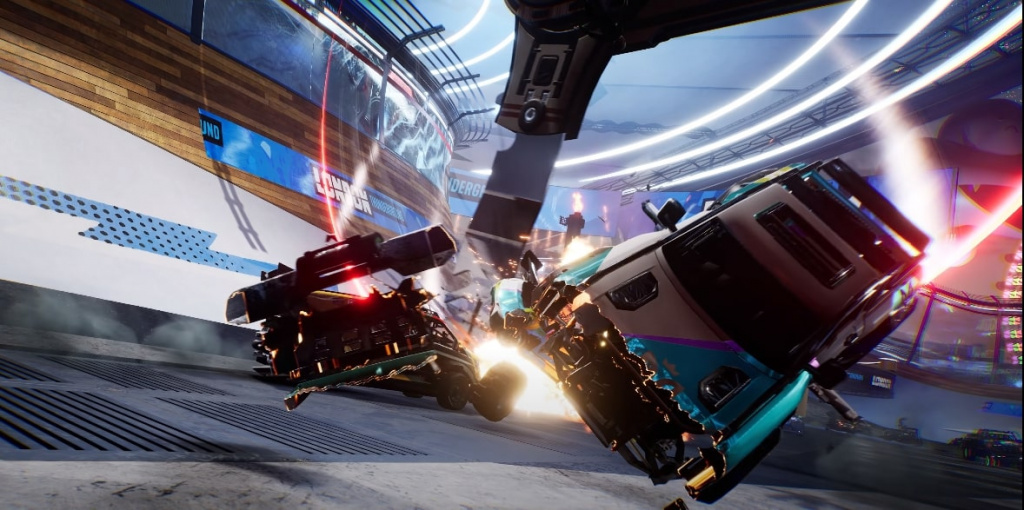 Destruction AllStars is gunning to emulate the success of PS Plus hits like Fall Guys (Picture: Sony) 
Destruction AllStars will release worldwide on 2nd February for PlayStation 5, while PS Plus subscribers will be able to download the title for free until 5th April. It will be joined on the PS Plus line-up with Control: Ultimate Edition and Concrete Genie.
Sony has yet to announce an official release time for when these titles will become available to PS Plus subscribers, although judging by past monthly rotations, they usually update midday around the world (1-3pm GMT for UK, or 10-2pm ET for US).
Sometimes the PS Store does make the games available to download for free before this time however, so it's often best to search for the games in the store if the PS Plus Monthly Games section hasn't been updated. 
What will be available in Destruction AllStars at launch?
Destruction AllStars will have 16 playable characters from the outset, who all possess unique vehicles with specific tools designed to cause mayhem. 
Players are tasked with destroying each other's vehicles to be the last person standing, although you can survive on foot after your car is blown to bits - with each character also having a unique ability away from the wheel - including invisibility and taking over someone else's car.
At launch, there'll be four modes available. Mayhem, playable in single-player, revolves around causing as much destruction as possible. Carnado is a 8v8 team-based mode where you earn gears by destroying enemy vehicles, or stealing them and driving them into the carnado to bank them.
The other two modes are Stockpile, another team-based mode revolved around collecting gears with three banks to contest, and Gridfall, which acts as a traditional deathmatch with the last person standing declared the winner.
You'll earn in-game currency by competing in matches, which will unlock skins, character emotes, vehicle emotes and shouts.