Hyper Scape is getting its first update since the start of the closed beta with a patch that is set to nerf some of the more overpowered weapons in the game.
Since it's release those that have got hands-on time with Ubisoft Montreal's version of the widely popular battle royale game mode have found weapons like the Gatling gun Hexfire and grenade launching Salvo to be far too powerful even in the most unskilled hands and it is these weapons that have been given the most attention.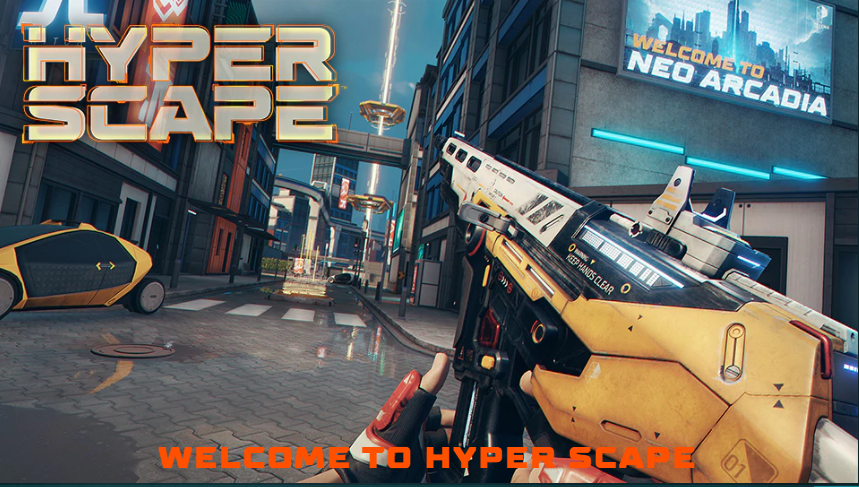 (Picture: Ubisoft Montreal)
It's not just nerfs though, with some weapons set to be given a little more oomph including the auto-lock D-Tap and Komodo pulse rifle are to be given buffs.
Hacks have also been given a look over, with a common strategy being the timing of armour hacks to make players invulnerable for more than it was originally designed to do, this patch hopes to reduce the effectiveness of such a strategy.
The patch will go live after the servers go down for 30 minutes on 6th July at 5:30 pm PT / 8:30 pm ET / 7th July 02:30 am CEST. Patch sized is 182mb, which will be music to the ears of those who have been playing Call of Duty: Warzone which has regularly dropped 50gb+ updates.
The Hyper Scape closed beta is expected to end on 11:59 pm PT giving players just a short time to play with the updated tweaks, more information plus expected official release date is expected to be announced at the Ubisoft Forward showcase which will be streamed on Sunday, 12th July.
What's being nerfed?
First up the Hexfire, with each bullet now dealing 1hp less damage, it may seem small on the surface but with the number of bullets this puts down the range the cumulative effect should be profound. Hip fire accuracy has also been decreased.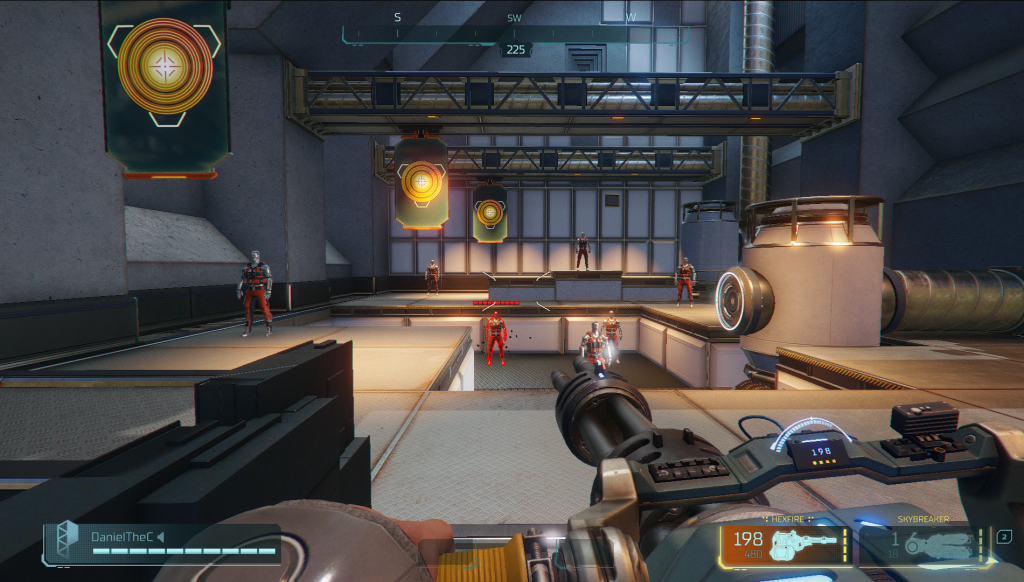 The Hexfire damage output has been reduced. (Picture: Ubisoft Montreal)
The Skybreaker rocket launcher with its huge direct-impact, and AOE damage, has also been significantly nerfed. Across the various fusion levels, the damage per projectile is anywhere between 10 to 16hp less.
The Salvo grenade launcher has been given less significant nerf, with damage down by 3hp across fusion levels.
As previously mentioned the Armour Hack isn't as powerful as it once was with the active duration lowered to 6s, down from 8s and the cooldown increased by 2 seconds across the board.
 
What's being buffed?
On the weapon front, the Komodo pulse rifle has seen its damage output increased by 2hp-3hp depending on fusion level, while the D-Tap auto-lock pistol has seen it's rate of fire increased in both ADS and hip-fire.
The player-seeking Mine Hack has also been buffed, with it activating quicker than before, giving opponents less opportunity to get out of its way. It will also move faster to its target when it is activated.
Hyper Scape 6th July patch notes
WEAPONS

HEXFIRE

Damage across Fusion levels decreased to 3/3/3/3/4, down from 4/4/4/4/5
Contextual movement Spread in Hip-fire (run, sprint & in-air states) has been slightly increased to reinforce difference with Ripper in term of mobility. Aim Down Sight (ADS) accuracy is unchanged.

SKYBREAKER

Damage across Fusion levels decreased to 40/46/52/58/64, down from 50/57/65/72/80

SALVO

Damage across Fusion levels decreased to 22/22/22/22/28, down from 25/25/25/25/31

KOMODO

Damage across Fusion levels increased to 22/22/22/22/28, up from 20/20/20/20/25

D-TAP

(Please note that in ADS the D-TAP already has a +15% faster RoF & an increased lock range compared to Hip-fire)
Rate of Fire in Hip-fire +10%
Rate of Fire in ADS +10%

HACKS

ARMOR

Hack duration lowered to 6s, down from 8s
Cooldown across fusion increased to 14/13/12/11/9s, up from 12/11/10/9/7s

MINE

Mine's overall reactivity will be improved: Its trigger time will be shortened so it activates and starts chasing players sooner, and the Mine Projectile acceleration will be increased.
Hack trigger timer duration lowered to 0.5s, down from 1s
Projectile acceleration time to reach full speed has been strongly increased
For the complete patch notes plus developer comments refer to the Hyper Scape Reddit.